Body Builder
April 15, 2023
Mid-American Baptist Churches of Iowa and Minnesota
strive to work together to build up the Body of Christ.
---
---
MABC Region News:

++++++++++++++++++++++++++++++++++++++

Malvern First Baptist Church held a Good Friday service on the 7th at 7pm.
We had a small group attending, but it was a beautiful, meaningful service.




++++++++++++++++++++++++++++++++++++++++



Here are some pictures from our recent Holy Week activities. Our Road to Resurrection event for families and chalk drawing with our kids and daycare kids.




++++++++++++++++++++++++++++++++++++++++


What a wonderful Easter Celebration with our church family this morning!


++++++++++++++++++++++++++++++++++++++++


Search and Grow women's group of FBC, Pella, preparing
May Day baskets for independent senior center.



++++++++++++++++++++++++++++++++++++++++



++++++++++++++++++++++++++++++++++++++++


Farmers Daughters Quilts link can be found HERE
Registration Form can be printed HERE

++++++++++++++++++++++++++++++++++++++++
Saturday, April 22, 2023 -
10 am to Noon via Zoom.
A link will be sent out next week.
++++++++++++++++++++++++++++++++++++++++
What's your church up to these days?
Send us photos with a brief explanation so that we can share them with the MABC Family in an upcoming edition of the BodyBuilder.
---

Eastern Star Training Awards for Religious Leadership (ESTARL)is a grant program that was established to encourage and assist those preparing for full-time Christian service. Awards are made ONLY to students preparing for leadership in religious service, such as: minister, missionary, director of church music, church youth leadership, religious education and other types of full-time religious service. The ESTARL fund is funded each year by voluntary gifts and memorials given by chapters and individual members across the state and from selected projects.

For qualification information, applications, etc. please go to the Iowa OES website
https://www.iowaeasternstar.org/
and click on the link "ESTARL". Do you know of anyone that might qualify for an OES ESTARL scholarship? Applicants DO NOT have to be an Eastern Star Member or a Mason. ***
APPLICATIONS ARE DUE BY JUNE 15, 2023,
to Bill Howie, President of the Eastern Star Educational Board (Bill's information is on the website).
---
Prairie Pastors Conference Videos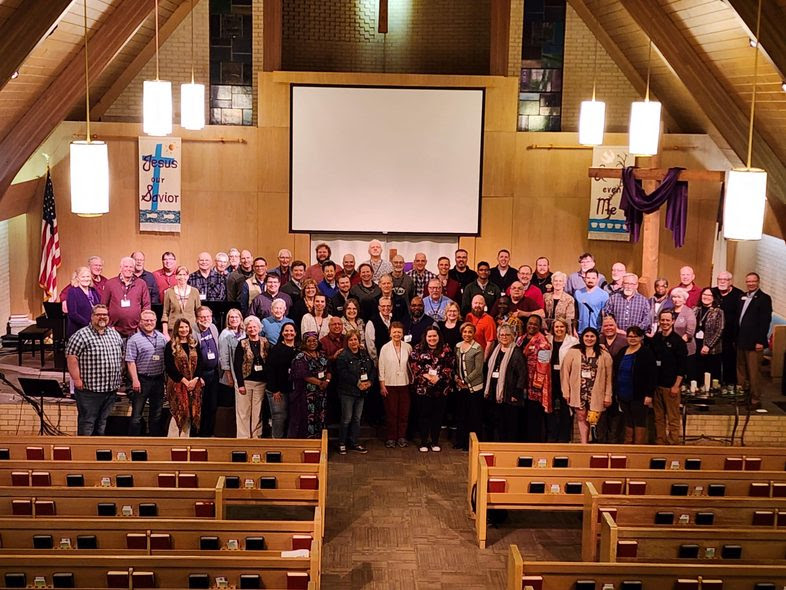 Did you enjoy the PPC and want to watch the keynotes again? Did you miss this great opportunity to meet IM Global Servants Bolicks, Myers, and Richards? Here are the videos from the PPC. Thank you to Sunset Hills Baptist Church and Don Zak for recording these. https://www.youtube.com/playlist?list=PL2JbVGQ5a2p3TMSywt3sCdItmqlQnFDmP
---
CALLING ALL MABC YOUTH AND YOUTH LEADERS!!!!!
WE ARE GOING TO COLORADO IN 2024!!!!!
---
March 2023 Newsletter can be found HERE
Register Today for the
2023 Biennial Mission Summit!

Registration is now open for the 2023 Biennial Mission Summit, meeting June 23-25 at the Puerto Rico Convention Center in San Juan, Puerto Rico.
Check out our schedule and exciting list of speakers, and Register Today!

Register before March 31, 2023, and save!
A discounted registration rate of $199 is available for both participants and delegates.
Register by March 31, 2023 to receive $30 off the regular registration rate. Price increases to $229 on April 1.
To register as a church delegate you must register using your church PIN Code.
The PDF document HERE will provide you with the pin code
and the number of delegates available from each local church.
(You will need to rotate the file in order to read it correctly.)
---

April 5, 2023, MCC Newsletter HERE



Click on the logo below to read April 14, 2023 Newsletter
---


A Video can be viewed HERE


FOREST LAKE VENTURE 2003
Mark your calendars. April 17 ----April 21
(notice all are weekdays this year)
ONE MONTH AWAY
This is the springtime opportunity to support Forest Lake Camp and to
prepare for the quickly approaching busy season.

We NEED help:
Installing a snap-in floor in the Family Cabin kitchen.
Building a new fire ring at a new location
Bridge Crew workers
New faucets in the dish room and hand sprayers.
Timber control of honeysuckle to open up a "lake view"
by removing unwanted invasive species.
Painter assistant (Russell??) to assist Josh with his various projects.
Also the usual spring clean-up of leaves and sticks on roofs and grounds.

Contact the camp or me for questions.
Gary Morrison
515 729 7722

Come Dream with Dayton Oaks Camp
The Dayton Oaks Ministry Team has begun to dream about the future of the camp
and would like to invite anyone who is interested to join us in this process.
If you have architecture or marketing skills, we especially need your help.
If you would like to be a part of helping to shape the camp's future,
please contact Camp Manager Matt Siebert




There's still time to donate to our #100daystoraise fundraiser. We are raising money for the Dayton Oaks summer camp ministry. The donations have slowed down, and we only have until May 11th to meet our goal of $8,000. When we meet our goal Matt will be dying his hair a different color. Personally, I'm rooting for green since it's my favorite color--LOL! Help Dayton Oaks change lives at camp & also change Matt's hair color. Here are over 5 minutes of #100days blooper video for you to enjoy for your donations.
Thanks everyone for supporting God's ministry here at Dayton Oaks! Dani Siebert
https://youtu.be/eso0kU4Bjf0
Donation link Donate to Dayton Oaks
---
MABC ABWM Upcoming Events:
Iowa East Spring Rally - April 15, 2023, 10:00 a.m. at Forest Lake Camp
Iowa West Spring Rally - April 14@ FBC Fort Dodge
---
The application can be found HERE
---
Domestic Violence Workshop & Certification
Saturday, April 29, 2023
9:00 AM - 5:30 PM EDT
Virtually and Detroit, Michigan

American Baptist Women's Ministries is partnering with Safe Haven Ministries for Domestic Violence Prevention and Education virtual training. This training will enable clergy, church leaders, community groups, and domestic violence educators to come together in a safe and intentional manner to learn ways to support and aid those in their communities that are suffering from Domestic Violence. Participants will gain knowledge, insight, and skills useful in addressing and preventing domestic violence.
Click here for more details.
Saturday, October 6-8, 2023
Euclid, Ohio
Click here for more deta
ils
---