Body Builder
February 28, 2022
Mid-American Baptist Churches of Iowa and Minnesota
strive to work together to build up the Body of Christ.
---
American Baptists Called to Pray for Ukraine
Dr. Jeff Woods, our ABC USA General Secretary, has issued a call for us to pray for Ukraine. If you would like to read the full text of this call to prayer, or share this with your congregation,
click here
.
In response to immediate needs resulting from the Russian invasion of Ukraine that began on February 24, 2022, International Ministries has sent an initial grant of $15,000 in One Great Hour of Sharing (OGHS) emergency relief to the European Baptist Federation to provide humanitarian aid for Ukrainian Baptists. This grant joins a larger, global Baptist response to this evolving situation. Read More Here
---
---
MABC Region News: Mission in Action
Preparing 125 meals for Children and Families Urban Movement.
First Baptist of Greater Des Moines

What's your church up to these days?
Send us photos with a brief explanation so that we can share with the MABC Family in an upcoming edition of the BodyBuilder.
---
The Board of General Ministries, the governing board for ABCUSA Office of the General Secretary, is currently in the process of seeking information regarding the priorities for the next General Secretary, whose term will begin in 2024. The following survey will take approximately 5-7 minutes to complete. We value your responses and we thank you for taking the time to complete this survey. The survey will remain open until March 5, 2022. All feedback received by this deadline will help the current General Secretary search committee develop a profile of a desired candidate.

LINK:
https://www.surveymonkey.com/r/OGS2021
VALLEY FORGE, PA (2/16/22)—The American Baptist Churches USA Biennial Mission Summit will be held in San Juan, Puerto Rico, June 23-25, 2023. The 2023 Planning Team welcomes your feedback as they make plans for this upcoming event. The theme for the 2023 Biennial Mission Summit is, "For Such a Time as This." Respondents are asked when taking the survey to consider the theme and answer the question: "What is your 'this'?" The survey will remain open until March 21, 2022.
Take the survey now
.
https://www.abc-usa.org/2022/02/feedback-invited-for-2023-biennial-mission-summit-planning/
---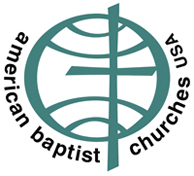 Financial Stewardship in Times Like These: What You Can Do
Join us for a Generosity Project webinar on Tuesday, March 15, 2022 at 1:00 pm EDT. Registration is
now online
.
Are you wondering what the future will hold for your church going forward?
Margaret Marcuson has been a pastor who has faced some tough financial years in the local church. She knows what it's like to wonder how this year will turn out financially. Learn how you can:
Become more thoughtful about the financial challenges you and your church face at this time

See money–and your own leadership in this area–from a different perspective

Bring more calm and creativity to the ongoing financial impact of the pandemic

Focus on yourself and what you can impact directly rather than worrying about what others might do

Reduce your overall stress about the financial future of your congregation

Step into the need to ask for money—and think creatively—in a time of uncertainty.

And perhaps even enjoy the work of encouraging generosity at this time.
Margaret Marcuson offers a way pastors can bring their best to their work without giving it all away, so they can have a greater impact and find more satisfaction. Margaret speaks and writes on church leadership and works with leaders around the U.S. and Canada as a teacher and coach. Margaret is the author of Leaders who Last and Money and Your Ministry. An American Baptist minister, Margaret was the pastor of the First Baptist Church of Gardner, Mass., for 13 years. She lives in Portland, Ore. This webinar is offered through The Generosity Project, a ministry of the ABCUSA Office of the General Secretary.
[Click here to read more]
---
National Fund for Sacred Places. This is a grant opportunity for churches to receive matching capital funds for brick and mortar improvements to older churches. Grants average $250,000 and a total of 20 million will be awarded. If you'd like to learn more about this opportunity,
click here
for a brief summary of the program.
---
These cohorts are for youth and young adults aged 16-29 years old. These cohorts are designed to come along and support these Emerging Leaders on their faith journey. To help them build and find a community of young leaders working to discern God's calling on their lives. If you know of any youth or young adults in this age range that would be interested, please give them my contact information, or please send me theirs. Members of these cohorts are diverse, with the common thread of being Christ-followers. The only requirement is that they are US citizens or legal residents. The link below will take you to a journal post on IM's website with more details about the Emerging Leaders' Cohorts. Please do not hesitate to reach out if you have questions. I am reaching out to give an update about International Ministries Emerging Leaders' Cohorts. I am excited to say that we will be opening our next round of applications from April 1st – April 30

th


Thank you! Nicole Cox Associate to Short-Term Mission & Emerging Leaders
---
A Prayer Service in Observance of One-Year Anniversary of Military Coup in Burma was held on February 1, 2022. A copy of the order of service can be found HERE. If you were unable to attend via zoom below is the link to the service. Please use the link below and passcode to access the recording of the Burma prayer meeting. Meeting Recording: https://ministrelife.zoom.us/rec/share/DxU5dDgo1uAVUJ6mH3CIXABhOLK97--kNBm53sPISb9j6cuXLDLkFNUN7jRcwBQf.nqWWB898tenr03Bc
Access Passcode: rX1+CX=T
Pray and Act for Burma - Four Things YOU Can Do:
1. Begin and/or end each day with a prayer for Burma
2. Continue to generously support humanitarian aid for those in need
3. Contact your US Senators and ask them to become sponsors of the Burma Bill. This US Government site will help you find who they are and offer contact information: congress.gov/members/find-your-member.
4. Add your name to the forthcoming Signature Campaign for the Burma Bill sponsored by the Burma Advocacy Group of the American Baptist Churches. This Campaign will commence no later than the middle of February. Information will be sent to your church when the campaign is launched.
For more information, please go to the ABCUSA Burma Refugee Commission webpages
---
Every day we have the opportunity to be in prayerful conversation with God. What is God saying to each of us about how we have cared for God's creation? Which of God's children are bearing the greatest injustices caused by our failure to be good caretakers of our Earth? As we gather for this conversation on International Women's Day, we will reflect on how environmental degradation has disproportionately impacted women, as well as the ways women have been a prophetic voice for creation justice and restoration. How has the cry of God's creation moved you, your church, and/or your community to respond? Please join members of the Creation Justice Network in conversation as we ponder how we can work together to create a sustainable home for future generations and learn more about the ministry of the Creation Justice Congregations program.
https://ministrelife.zoom.us/meeting/register/tJcucOmtqTMsH9dssQBAY7xJdLGfP57fsKC9

To learn more about Everyday ABC Conversations click HERE
---
Public Service Loan Forgiveness is available for student loan borrowers employed in nonprofit and government settings, including clergy! On Oct. 6, 2021, the U.S. Department of Education announced a Public Service Loan Forgiveness (PSLF) Limited Waiver Opportunity. For a limited time, restrictive requirements regarding loan type and repayment plan have been waived. Attend to learn about the changing regulations governing PSLF and Income-Driven Repayment. New rules will be finalized and implemented by the summer of 2023. Join Heather Jarvis, attorney and student loan expert for this briefing and dedicated Q&A for borrowers. Offered in partnership by ABHMS Center for Continuous Learning and American Baptist Churches USA Office of the General Secretary and funded by the Lilly Endowment, Inc.
Registration Link: https://ccl.ministrelife.org/courses/student-loan-forgiveness-for-ministry-leaders/
---
MABC
Mission
Giving Update
for the Full Year of 2021
Thank you so much for your faithful support in 2021!
I hope we can count on you in 2022!
---
---
The Mid-American Baptist Churches Youth Ministry Team hosts a weekend youth rally for middle school and high school youth called RYE (Region Youth Event). We are offering the opportunity for a church to host the event November 3-5 of 2023. First Baptist Church/Church of the Brethren of Cedar Rapids has been hosting for 20 years. Most recent group size has been 100-150 people. Needs for the event include: facility availability Friday afternoon through Sunday early afternoon; a large space for worship/teaching sessions; another large space for indoor activities/games; small rooms for workshop/small group sessions; a dining area for serving food. In the neighborhood would need to be hotel accommodations, restaurants/food courts, and an off-site attraction large enough for the whole group. If your congregation would like to host, or share the efforts in hosting, contact Rev. Gary Martin, Associate Regional Minister. 515-329-6434 gary@mid-abc.org
---
Missions Awareness & Support Opportunity
Recently endorsed by American Baptist International Ministries (2019), Eric & Yuree Lembke are seeking opportunities to connect with churches or individuals who have a desire to support them in their call to serve in Thailand. They are available to visit Iowa or Minnesota during the months of May and June of 2022. Please contact them directly for more details
lembke@internationalministries.org
Eric & Yuree will serve at the Kawthoolei Karen Baptist Bible School & College (KKBBSC) located in Mae La Refugee Camp near Mae Sot, Thailand. Young adults, mainly from the Karen ethnic group, attend the school to pursue a degree in ministry to serve as Christian leaders within the refugee camps and with internally displaced persons in areas along the Thai/Myanmar border. Eric and Yuree's ministry will focus on working with refugees through education, discipleship, and evangelism. At the school, they will teach English and ministry classes. Yuree was born in Myanmar, and at age three, she fled with her family to Thailand for safety. In 2012, Yuree and other family members immigrated to the United States. Eric & Yuree met at Bacone College while taking ministry classes. They were married in 2016 and welcomed their first child, Harper, in 2021.
---
Attention MABC Pastors:

Monday, March 28 - Wednesday, March 30, 2022
Sunset Hills Baptist Church - Omaha, Nebraska
Save the March 28-30th dates for the 2022 Prairie Pastor's Conference!
For those who may be newer to us, this is a multi-region partnership between
ABC Dakotas, ABC of Nebraska, Mid-American and Central.
We will be in Omaha, Nebraska as we have been in the past and there is no cost for the conference itself.
You will need to cover your lodging and transportation for the event.


Our keynote speakers will be Dr. Lyn Cohick, professor, provost, and author of seven books including, Ephesians in the New International Commentary of the New Testament, Christian Women in the Patristic World, Philippians in the Story of God Commentary Series for Zondervan. Additionally, she has authored over 50 articles and chapters for multiple publications. For more information on Dr. Lyn Cohick visit her website lynncohick.com

Rev. Dr. Denise Muir Kjesbo Professor of Children's and Family Ministry. Denise is committed to equipping leaders to serve in ministries with children and youth as the crucial mission field of our time - both in the States and around the world.

We will host a pre-conference on Monday beginning at 1:30 that will allow pastors to interact with leaders from across ABC USA including General Secretary Rev. Dr. Jeff Woods and representatives from American Baptist Home Mission Society, International Ministries, American Baptist Women, American Baptist Men, MMBB, and more. They will also be available for 1:1 conversations throughout the conference. To learn more and see the schedule click the registration button.
I hope you can join us! CLICK HERE TO REGISTER
---
M Health Fairview CPE is currently accepting applications for our fall, part time internship program, for those looking for an initial experience providing specialized care as well as our full-time, year-long residency program that provides training for individuals pursuing the vocation of chaplaincy.
What M Health Fairview CPE offers
We foster an experienced-based theological education that combines the practice of spiritual care with qualified supervision and peer group reflection. We help students develop competency in the art and skills of pastoral care. We encourage them to explore their spiritual histories and deepen their pastoral identity. Our students come from many different faith traditions and many countries. We offer a choice of training levels and scheduling options and have programs at a number of locations. Our system is comprised of two CPE Centers:
M Health Fairview Southdale Hospital CPE Center
M Health Fairview Southdale Hospital in suburban Edina is one of the largest providers of emergency care in the state of Minnesota. It offers comprehensive medical care, including cardiology, oncology, mental health, and newborn services. It also has a noted surgery department, providing treatment ranging from open heart and neurological surgery to orthopedic, eye, urologic, gynecologic and cosmetic surgery.
M Health Fairview University of Minnesota Medical Center
(UMMC) CPE Center
University of Minnesota Medical Center consists of two facilities, on the East and West Banks of the Twin Cities campus of the University of Minnesota. This major educational and quaternary care facility offers patients a comprehensive range of diagnostic, clinical, surgical and health educational services, including behavioral care and rehabilitation. The hospital's focus on medical training and research affords special opportunities for CPE. Operating as a separate hospital but in tandem with the University of Minnesota Medical Center is the University of Minnesota Masonic Children's Hospital where students may have experience during on-call rotations.
Inquiries and applications can be sent to our CPE Registrar at CPECenter@fairview.org.
---
COVID-19 Rapid Tests Available through ABC USA partnership
READ THIS PDF FOR MORE INFO
How to order COVID-19 Test Kits beginning January 17
Access the test kit ordering form hosted by the White House from the NACHW site to begin placing orders: https://nachw.org/covidtests/ · One package of four COVID-19 rapid test kits can be ordered per household · Assist community members in placing an order for their household· Include with your order an optional email address if you would like to track your package · Orders on the 17th will be screened based on a social vulnerability and COVID-19 risk factor ZIP Code list required by the White House. Orders placed after the 19th can be placed directly on the White House site when it goes live.
---
2022



Dayton Oaks Fundraiser:
Our 100 days to raise fundraiser starts Tuesday, February 1st. The fundraiser will run for 100 days and end on Wednesday, May 11th. Our goal is to raise $6,000 for the Dayton Oaks camping ministry. If we meet our goal on or before May 11th, Matt has agreed to shave his beard and the pictures will be posted on our social media. (Now I can't remember exactly the last time Matt was clean shaven, but I know our daughter who is almost 23 hasn't seen her dad without facial hair.)
Here's the link to donate: https://www.daytonoaks.org/support-us or you can mail your check directly to Dayton Oaks. If you mail a check please be sure to put in the memo line that this is for #100days or babyface Matt or something even more clever so we know that the donation goes towards the #100days fundraiser. Thanks for supporting Dayton Oaks Camp - Dani
Forest Lake Spring Work Week
This Spring's dates have been determined for Forest Lake Camp volunteers. The week of May 9-14 (early arrival lodging available on Sunday May 8. Projects will include Trail work, Firewood harvest, picnic table repairs, new benches at lake fire pit, cabin maintenance & some new plumbing, more to come..SO plenty of projects for all. MARK YOUR CALENDARS FOR May (9) to 14.
---

Click HERE for the Application - Remember the deadline is April 30, 2022

For more event information, visit www.abwomensministries.org/events.
For a listing of important dates to remember of ABWM events from 2021 - 2024 - click HERE
2021 - 2023 Ministry Focus: Let the Walls Fall Down
2022 Winter Webinar Series:
Let the Walls Fall Down
Identifying and Managing Bullying Behavior
March 3, 2022; 8 PM EST/5 PM PST
Presenter: Dana Wise Jones, Counselor, Defining Moments
Click here for more information.

Sustaining Sisterhood
March 17, 2022; 8 PM EST/5 PM PST
Presenter: Rev. Dr. Shannon Daley-Harris, Director of Religious Affairs, Children's Defense Fund
Click here for more information.
Save the DATE:
MAY 10th!!!
NEXT SECTION MEETING FOR Midwestern ABWM Regions: Central (Arkansas, Kansas, & Oklahoma), Great Rivers Region (Illinois &Missouri), Indiana, Michigan, Mid-America (Iowa, & Minnesota), Nebraska, North Dakota, Ohio, South Dakota, and Wisconsin
---
Hi Jackie,
I'm sending this e-mail to recommend the "Harp Twins" 2022 Christmas Concert Series, to any of the churches in the Region that might be looking for something incredibly special for the 2022 Christmas Season. This past Christmas as you know we here at Woodlawn hosted a Christmas Concert by the "Harp Twins". Our concert kicked off the Twins 2021 Concert Series and was ABSOLUTELY AMAZING!! And as I relayed to you we have already booked them for a second concert on Dec 10th of this year. The Twins are wonderfully talented and multifaceted performers, putting on an engaging and entertaining show of music, comedy, and story-telling. If you look at the link above taking you to their 'about' page on their website and read their extended bio you'll see that they have an amazing depth and diversity of talents. On top of all of this, they are extraordinarily personable and genuinely caring. They are devoted Christians and honestly live their faith. While they were here they actually pulled a family aside to pray with them concerning a terrible loss that the family had just learned of on their way to the concert. There is simply no way for me to overemphasize how much any church and congregation would enjoy and be blessed by the Twins performing for them. The fee structure that they use for church performances is very generous and leaves the church with little exposure for loss. If anyone would wish to know more they can certainly contact me (Pastor Roy Karlen) at 712-297-4061.
Their contact person is Lola at
harptwins@harptwins.com
---