Body Builder
November 30, 2020
Mid-American Baptist Churches of Iowa and Minnesota
strive to work together to build up the Body of Christ.
---
ATTENTION Current MABC Region Board
There will be a Zoom meeting on
Tuesday, December 2nd at 7pm.
- a Zoom link was emailed to you.
Please contact Dale Stevens, Region Board President, if you have questions.
---

Pastor Of Oldest Black Church In Minnesota Reflects On Using Faith To Strengthen
The Past And Present
MINNEAPOLIS (WCCO) – During a year focused on social justice, a St. Paul church is celebrating its proud history. Pilgrim Baptist Church is the oldest Black church in Minnesota, and one of the oldest in the Midwest.
"It is your traditional Black, Baptist church. It is lively," said Pastor Charles Gill. Even during a pandemic, when their beloved congregation can only watch from home, Pilgrim Baptist Church still finds a way to connect with its members.

Click on the image of the church below to see the video
---
Altamont Baptist Church Celebrates 150th Anniversary
---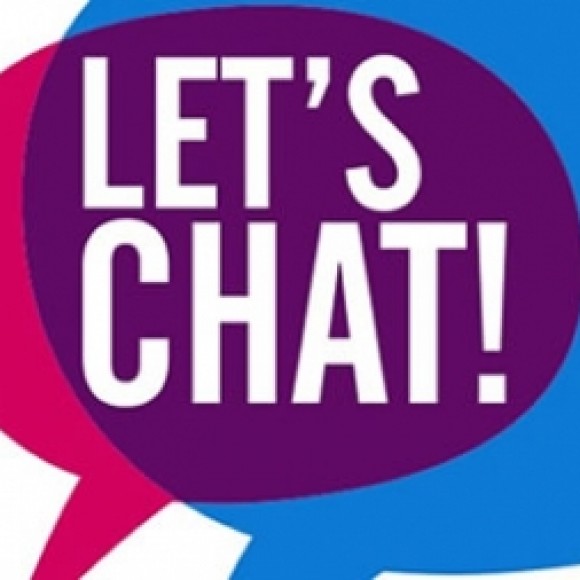 It's time for some Pastor/Clergy Check-ins!!!! Yes, it has been a while.
The Region office is offering several opportunities for check-ins.
Choose the one that fits your schedule best. Just a time to see each other and to talk about
what is going on in your world and in your churches. It's a time to fellowship and to reconnect with one another.
No pressure - just an opportunity to say Hi!
Topic: MABC Pastor/Clergy Check-in
Time: Monday, Dec 7, 2020 10:00 AM Central Time
Join Zoom Meeting
https://ministrelife.zoom.us/j/98850277209?pwd=MFVyRDhMYkpvbXkwcG1nQ3pQSWtEdz09
Meeting ID: 988 5027 7209
Password: 261565
312 626 6799 US
Topic: MABC Pastor/Clergy Check-in
Time: Tuesday, Dec 8, 2020 01:00 PM Central Time
https://ministrelife.zoom.us/j/93245522707?pwd=aHl1SlBoTFNjaHZQQzUycUtpSnNjUT09
Meeting ID: 932 4552 2707
Password: 408713
312 626 6799 US
Topic: MABC Pastor/Clergy Check-in
Time: Wednesday, Dec 9, 2020 07:00 PM Central Time
Join Zoom Meeting
https://ministrelife.zoom.us/j/97575388108?pwd=T3NvYzM3V2FYbFlOVWQ4a3ZYZEt3QT09
Meeting ID: 975 7538 8108
Password: 629980
312 626 6799 US
In addition to the times above - here's an opportunity for Women in Ministry to chat.
Topic: ***MABC ABWIM Pastor/Clergy Check-in***
Time: Tuesday, Dec 15, 2020 11:00 AM Central Time
Join Zoom Meeting
https://ministrelife.zoom.us/j/92228409475?pwd=VXE3bkVTTStrbDdrZkZDbG1BTTM5UT09
Meeting ID: 922 2840 9475
Password: 381071
312 626 6799 US
Choose what fits your schedule best.
---
Free Counseling
Through the Des Moines Pastoral Counseling Center, skilled counselors are available regardless of whether or not you have insurance or available finances. People receiving counseling will not be financially burdened, shamed, or judged and instead they will receive a skilled counselor who has the support of a whole team of care givers dedicated to hope and healing. More information can be found HERE
Schedule an appointment now
.
---
Simply shop at
smile.amazon.com/ch/42-0703272
and AmazonSmile will donate to Mid-American Baptist Churches, at no cost to you.
---
ATTENTION MABC Minnesotans
going into religious studies:
Rev. Carla Nelson, Pastor at FBC Owatonna, MN shares the following:
I am a member of the Order of the Eastern Star and we have a Scholarship program specifically for people who are going into religious studies.vBelow is information that you can send to anyone that might qualify for a scholarship. The applicants do not need to be affiliated with our organization to receive this scholarship. All of my contact information is included; if you have any questions please call me.
The ESTARL scholarship is a program for men and women preparing for careers in religious leadership in any denomination. Eligibility requirements are as follows: Preparing for a fulltime career of religious leadership in ordained ministry, missionary, youth ministry, director of religious education, music ministry, or other religious careers Reside in Minnesota for at least one year before receiving the award, with the exception of missionary duty.
P
art-time to fulltime student beginning in September of the school year for which the scholarship is granted
Tuition is not paid in full for the coming academic year by another individual or agency.
Member of a church, the
recipient may apply more than once for an ESTARL award; the total amount received by an applicant may not exceed $10,000.00. The application deadline is February 15, 2021!
This year the ESTARL scholarship can be accessed and completed on-line from the Minnesota OES webpage
http://mnoes.com/
go to Charity and Services and click on scholarships.

If you or the applicants have any questions the chair of the ESTARL scholarship committee
can be contacted by phone at 507-254-1254 or by email at
revcsn@gmail.com
.
---
Dayton Oaks and Forest Lake Camps are available for Rentals
As you consider plans for outings
or get-togethers with your family,
church groups or special interest hobby groups,
check with our camps for availability.
Forest Lake and Dayton Oaks are accepting
reservations for small group events.
Both camps have indoor spaces for retreats/meetings,
crafting groups and meal events.
Dayton Oaks has remodeled their guest rooms
in the lodge for overnight stays.
Also at Dayton Oaks is the retreat house
which has three bedrooms and a common area
with kitchenette and fireplace.
Our camps have hosted fewer events in 2020,
causing a loss of revenue.
Please support our camps through rentals,
donations and your continued prayers.
Dayton Oaks - 515-547-2417 Forest Lake 641-684-8908
---
Attention MABC Youth Leaders!
Your Regional Youth Team is disappointed to postpone our annual
in-person RYE event until next year,
but we still want to learn, play, and connect with each other this November!

So here's the plan:
We will send you as many devotional books as you need.
You will follow us
at https://www.instagram.com/regionyouth/
or https://www.facebook.com/RegionYouth


to catch all the games, updates, and surprises.
You can use #2020RYE to post your game entries and play along!
Mark your calendar for the first weekend in November 2021 for speaker Charlie Conder
and worship leader Jeremy Carmody to lead a fantastic weekend where we all will get to
STEP UP!
---

---


At each Biennial Meeting, the Cora and John Sparrowk President's Award is presented on behalf of the Board of General Ministries to an exceptional Christian. The recipient must be an American Baptist who has over a period of years made an exceptional and outstanding contribution to the life of Christ's Church and who in life and service manifests richly the fruits and gifts of the Spirit.
This award takes the form of a plaque recording the presentation, a written testimony to the life and service of the recipient being honored and a monetary gift.
As a member of the Board of General Ministries, you are asked to give prayerful consideration to persons who would be worthy candidates. Nominations are to be sent to me on the enclosed form for receipt on or before December 18, 2020. The President, Vice President and immediate Past President will select a recipient from among those nominated for confirmation by the Executive Committee of the Board of General Ministries. Announcement of the recipient will be made to the Board of General Ministries and presentation of the award will take place at the Biennial Meeting in June 2021.
Please use the Nomination Form provided to submit your nomination. For your information, I have also provided a list of past recipients of the President's Award.
If you have questions, please be in touch with me. You have our gratitude for your willingness to take part in this sensitive and significant task.
Sincerely,
Dr. C. Jeff Woods
Acting General Secretary
Nomination Form
Past Recipients

American Baptist Churches USA seeks nominations for the Luke Mowbray Ecumenical Award, which recognizes an individual for outstanding ecumenical work at the local, state, national or international level, either as a volunteer or paid professional. This award will be presented at the American Baptist Churches USA (ABCUSA) 2021 Online Biennial Mission Summit, June 24-26, 2021. The award winner will be selected by the ABCUSA Committee on Christian Unity and Interfaith Relations. The deadline for nominations January 31, 2021. Nomination forms can be found HERE

---
Continuing Education Opportunities
for Clergy

Four Empowering Communication* Workshops for Clergy January - February 2021
Facilitators: Rev. Joel Westby and Rev. Leslie Ritter-Jenkins
For information and registration follow this link: https://empoweringcommunicationinc.net/workshops-for-religious-leaders
CLICK ON THE LOGO BELOW FOR MORE DETAILS
---

Click on the LOGOS to see the latest information and newsletters
---