---

**April 16 (Thu) 11:00am Zoom Call for MABC Pastors with Jackie simply to check in with one another.
Topic: Check in with MDBC Pastors and Jackie Saxon
Time: Apr 16, 2020 11:00 AM Central Time (US and Canada)
Join Zoom Meeting
https://zoom.us/j/692476561?pwd=dWROMTNpUHU0UlJHTlBqT3Q5VklGUT09
Meeting ID: 692 476 561
Password: 006740
Dial in by phone: 312 626 6799 US

---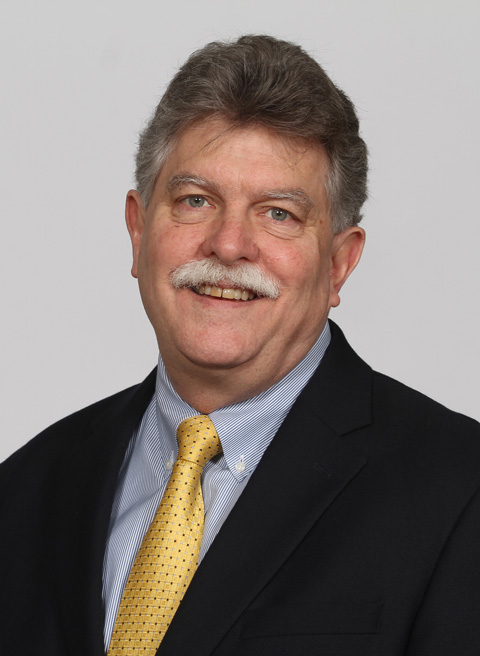 Video Message from Dr. Woods, Acting General Secretary, HERE

---
Be sure and check out our MABC FACEBOOK page for more helpful information and devotional materials. https://www.facebook.com/watch/midamericanbaptist/
---
Here is the latest Minnesota Council of Churches Newsletter

---

Resources for Congregations, Communities, and Leaders During Uncertain Times
FREE DOWNLOAD

Judson Press author and board-certified chaplain Naomi Paget provides guidance for clergy in helping others navigate the complex issues raised by crisis, trauma, isolation and grief. This
book
also includes chapters on ethics and the healing power of ritual. You'll learn how to increase your awareness, make preparations and implement strategies for ministry, even (and especially) while ministering during stay-at-home mandates, self-quarantines, virtual worship and uncertain days ahead.
---
Kyle Witmer's April in-person visits with churches and groups within the region have been canceled. He would like to set up video meetings with any of the churches and groups that would like that option. Churches and Groups can keep their same day and time that was originally scheduled, or groups can choose a different date/time. Contact Kyle directly to talk about Zoom scheduling, 812-391-8052. He and his family are on home assignment in Indiana at this time.
---
PrairieFire - Virtual Open House
www.dmpcc.org/PrairieFire

How is your Spirit Growing?
PrairieFire is an invitation to a deeper spiritual life, an invitation to set time aside for renewing of self and awakening of soul. It is an opportunity for education and mutual guidance and support in developing spiritual awareness and life-sustaining spiritual practices.
Do you desire a more meaningful life enriched by a deepening spiritual awareness, new ways of building and contributing to community, or living authentically in an increasingly challenging and unpredictable world? Consider applying for PrairieFire, a two-year program of spiritual renewal. We encourage those who are interested in applying to attend this opportunity.
Want to Learn More? Come to a Virtual Open House!
April 16th, 6:00-7:30PM
Register below and we'll send you a video conferencing Zoom link.

Click HERE to register
Sponsored by the Des Moines Pastoral Counseling Center
---

UPCOMING MABC EVENTS
May - November 2020 schedule can be found HERE
---

Please note that the Quilters Retreat to be held at the beginning of May will be rescheduled.

---
The Mid-American Baptist Women Scholarship Application is now available
HERE
.
The application must be postmarked by MAY 15, 2020.
---
The MABC ABW Annual Gathering scheduled for June has been CANCELLED
---
Courageous Conversations about Youth Ministry Webinar
Thursday, April 16, 2020
7:00 PM Eastern/4:00 PM Pacific

Join American Baptist Women's Ministries (ABWM), Thursday April 16, 2020, at 7:00 PM Eastern/4:00 PM Pacific for a Courageous Conversation with youth ministers and college chaplains from around the nation about the challenges and opportunities for ministry with youth and young adults during COVID-19. Exploring ways to do youth and young adult ministry during a pandemic has left many youth workers with more questions than answers. American Baptist Women's Ministries is committed to equipping youth workers in churches, universities/colleges, and community organizations with the resources they need to effectively serve young people during these uncertain times. We will explore the theological, social and practical applications of youth ministry in this season.
Click here to register.
Avenues to Wholeness Webinars
While we are praying for wholeness for our world during the uncertain times of COVID-19, we hope that you are finding ways to replenish your mind, body, and soul. American Baptist Women's Ministries offers our Avenues to Wholeness webinar series as a resource. If you are looking for more opportunities, to be honest, and examine your intents, motives, and desires for setting goals, then this series is for you. You will leave the webinars with the passion, discipline, and resources you need to stay committed to your goals. While we are physically distant, we can remain relationally connected. We hope that these webinars will foster a sisterhood that reminds you that you are not alone on this journey. View the webinars below!
Avenues to Wholeness: Discover your Superpowers
Avenues to Wholeness: Finding Wholeness in Seasons of Change
Avenues to Wholeness: Mindfulness and Christian Spirituality
Avenues to Wholeness: Finding Wholeness after Tragedy
Avenues to Wholeness: Financial Wellness and Estate Planning
April Newsletter can be found HERE
---
This event is open to all.
And at present, it is still happening.
Anyone who has interest is welcome to register and attend. Spread the Word!
Contemplation is the spring of living water, and action is the stream that flows out from it to others; it is the same water. - Thomas Merton
Rhythms of the Spirit
Do you struggle for balance between prayer and activity?
Do you long for a rhythm of the day that supports your spiritual journey?
More energy for compassion, peace and justice?
This conference, offered in a retreat style, provides a unique opportunity to explore the transformed life and discover contemplative practices that invite us into deeper engagement with the needs of the world.
We'll focus on your own spiritual practice providing time to develop solitude and silence, creating the expansive space necessary to welcome God's voice. If you desire spiritual direction, each conference will provide the opportunity for you to meet one-on-one with a spiritual companion.
July 24 - 25, 2020
First Baptist Church of Greater Des Moines, Iowa
8250 NW 62nd Ave
Johnston, IA 50131
Aligning your life with the heart-beat of God: Creating a "Rule of Life"

Why should I attend?
What people are saying about Rhythms of the Spirit
Conference Leaders

Register Now
(download, print, complete, mail to the Region Office along with your check)
Registration Fee includes program, leadership and two meals.
$ 35.00 per person
Sponsored by Rev. Jacquline L. Saxon and the American Baptist Churches of Mid-America
We hope you can join us in Des Moines!
---










Don't forget to SAVE THE DATE:
We will gather as a family for our Biennial Meeting and celebrate the Region's 50th Anniversary on Friday and Saturday, October 2-3, 2020 in Pella, Iowa at First Baptist Church! Be a part of the celebration!
---