NDLS Communicator
Week of 1.20.20
Good morning! Please read below for the latest Law School news and events.
University of Chicago Law Review publishes papers from Veronica Root Martinez's symposium
The University of Chicago Law Review published a collection of papers from a symposium that Veronica hosted in London. Read about the symposium, titled "Investigating Intersections of Corporate Governance & Compliance," and find links to the papers here.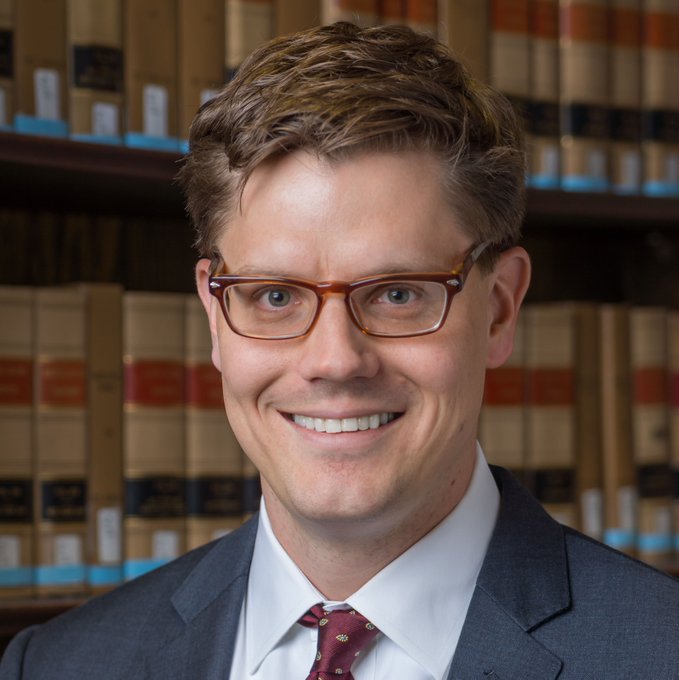 Panel discusses Jeff Pojanowski's paper at AALS Annual Meeting
Jeff's paper, "Neoclassical Administrative Law," was the subject of a panel discussion at the 2020 Annual Meeting of the American Association of Law Schools. Learn more here.
Mary Ellen O'Connell in the news

A blog from Fordham Law about U.S. foreign policy and the 2020 election interviewed Mary Ellen for a discussion about the use of force. Read more here.
Rick Garnett quoted by Education Week
Rick was quoted in the article, "Long History Underlies Fight Over Religious-School Funding." Read more here.
Ed Edmonds talks to CNN

Ed is quoted by CNN in "Astros won't give back their World Series trophy, but scandal will always shroud 2017 season." Read more here.
Philanthropy and Society students award $83,000 to local nonprofits
Students in Jon Hannah's Philanthropy and Society class spent the fall semester researching and evaluating local nonprofits for consideration for thousands of dollars in grant money. Read more about his class here.
Tuesday, January 21
Faculty Colloquium, Lloyd Mayer, 12:30 p.m., Faculty Meeting Room

Wednesday, January 22
Intersectionality in the Midwest Suffrage Movement with Professor Jamie Wagman of St. Mary's College, 12:30 p.m., 1140 Eck Hall of Law

Thursday, January 23
Conversation with Professor Smith: 2nd Amendment Rights for People of Color, 12:30 p.m., 1140 Eck Hall of Law

Thomas Jefferson, Race, Slavery, and the Problem of American Nationhood, 4 p.m., McCartan Courtroom
Professor Annette Gordon-Reed and Professor Peter Onuf, authors of Most Blessed of the Patriarchs: Thomas Jefferson and the Empire of the Imagination, will deliver a lecture on their ongoing research on Thomas Jefferson and his world.

Friday, January 24
How Women Have Shaped the Judiciary, 4 p.m. in McCartan Courtroom
The panelists include:
Judge Amy Coney Barrett '97 J.D. of the U.S. Court of Appeals for the Seventh Circuit
Judge Elizabeth Tavitas '85, '90 J.D. of the Indiana Court of Appeals
Chief Justice Loretta Rush of the Indiana Supreme Court
Judge Elizabeth Hurley '95 J.D. of the Superior Court of St. Joseph County will moderate the discussion
Reception and view of the exhibit, 100 Years After the 19th Amendment: Their Legacy, and Our Future, to follow in the Kresge Law Library. Please RSVP here for planning purposes.
Suzanne Dunne has joined the Law School as our new senior director of finance and administration. She was most recently the director of finance and administration for Campus Services. Please stop by office 1104 to welcome her to ND Law.

Ann Kiley has joined the Law School in the newly created position of student services coordinator. She previously worked at the Center for Social Concerns. Please stop by suite 1100 to welcome her to ND Law.
Lori Dutka--January 23
FANS, a non-profit providing educational services to empower ex-offenders that Ali Wruble is involved with, is thrilled to be featured as a community partner at South Bend Brew Werks during January as part of their Beer4Good program!

Their custom brew, Fresh Start IPA, is a delicious New England style IPA with lots of citrus notes. (It's delicious even for those who don't normally like IPAs.) The special brew will only be available for the month of January.

A portion of every pint purchased during January will be donated to FANS. Drink some beer for a good cause! Read more here.
---
Contact Denise Wager with suggestions, comments, and content.
dwager@nd.edu