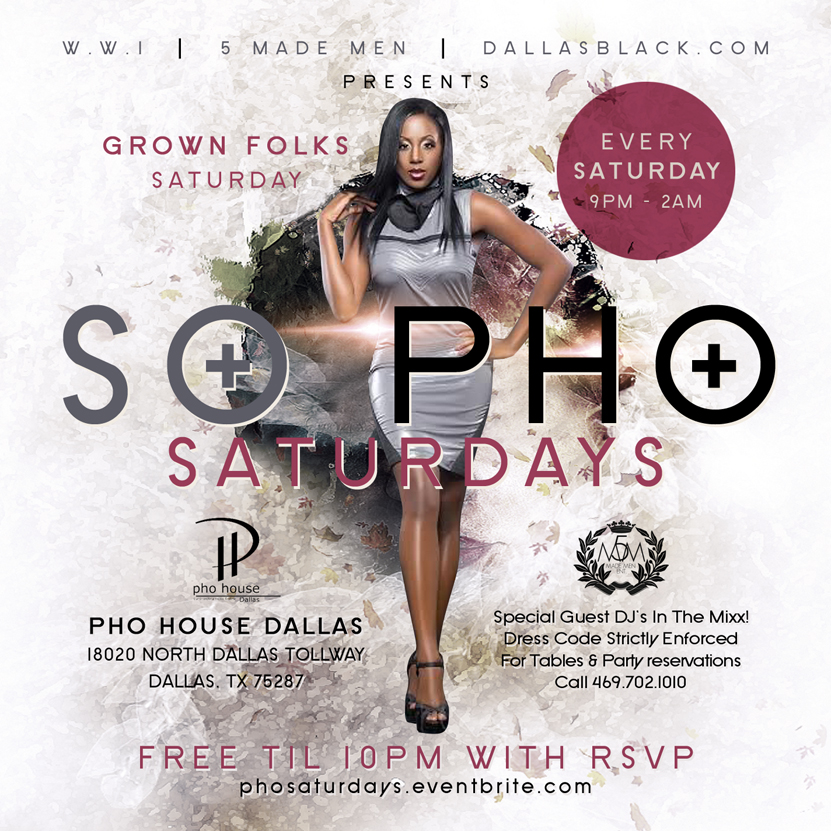 SoPho Saturdays!
Every week starting February28th
RSVP NOW!!!
www.phosaturdays.eventbrite.com
SO PHO....DESIGNED FOR THE GROWN & SEXY
sophisticated
[suh-fis-ti-key-tid]
adjective
1.(of a person, ideas, tastes, manners, etc.) altered by education, experience, etc.,
a sophisticated young socialite;
WWW.PHOSATURDAYS.EVENTBRITE.COM
The New Upscale Destination for DFW Professionals!
$250 Premium Bottle Packages
Call 469-454-8064 or Email fivemademen@gmail.com for VIP - bottle service.
Presented by: W.W.I, 5MADEMEN.COM, & DALLASBLACK.COM