November 2013
Introduction
Happy November everyone! The beautiful fall colors, and the freshness in the air, makes November one of my favorite months. I just love running and biking in the Fall - I hope you are all also enjoying the season!

I am excited to announce that The Globe and Mail has launched a new series of 'Fitness Basic' videos which focus on strength exercises for runners. We filmed them in a slightly new way, and I am very proud of the results. Take a look!
Also in this issue:
An article contributed by Lee Davy, one of the owners of Dynamic Conditioning Centre. I go to DCC Bootcamps regularly.
A yummy recipe for Gluten-Free Pumpkin Bread by Nutritionist Tara Postnikoff of HEAL Nutrition
November's Exercise of the Month: The "Single Leg Balance Challenge"
Manifesting Balance

written by Lee Davy

There is an old proverb that says "A journey of a thousand miles begins with a single step. (Lao-tzu, The Way of Lao-tzu, Chinese philosopher (604 BC - 531 BC).

Creating balance is key and one of the most difficult things for people to do. It proves difficult sometimes to keep your eye on the pot of gold at the end of the rainbow - that ultimate goal -while simultaneously enjoying the here and now.

Think about it... it's almost contradictory. Begin with the end in mind, but keep your eye on your ultimate goal. Think of how you would like to be perceived on your death bed, but do so while enjoying the journey that you are on. Take the time to smell the roses, to visit with those closest with you. Take the time to explore and do the things you enjoy. Build your business, work hard, play hard, take care of yourself, expand your mind, travel, so on and so forth. HOW? How do we enjoy this vast reservoir that is life?

Alas, is it not the destination, but the journey that is of utmost importance?

Why are we never seemingly happy? Why can we not enjoy today? I mean today is all we truly have is it not? Do we ever really get to the future? The answer is no. As soon as we arrive at the future it ends up the present.

Balancing work and home life, putting time and effort into maintaining and enriching relationships, working on self improvement, acquiring and expanding ones knowledge base, cultivating and maintaining a healthy lifestyle and taking time for relaxation and exploration of existing or new hobbies take an incredible amount of focus, dedication and perserverance. These are all necessary, but it is in the balancing and enjoyment of all of these necessities that is the tricky part.

Is our ambition to do more and be more overshadowing our ability to enjoy life? Are we in such a painstaking rush to get to the future that we are going to let some truly amazing days in the here and now pass by without recognizing how extraordinary we truly are? How much we have already accomplished? And how enriching our presence is to the lives of others?

Perhaps a more compassionate approach with ourselves is in line? Maybe, just maybe if we take the time to reflect on all that we've accomplished already in life we'll see how far we've come. If we give ourselves a break and don't put such stringent timelines and deadlines on ourselves... maybe that will help.

What if we've chosen a fitness goal and instead of being unhappy that we haven't quite reached the top of the mountain, we realize instead that we're stronger, more conditioned, more confident then ever before? What if we relish in (and notice/pay attention to)the ongoing changes in our physique and body composition, the pure fact that we continue to overcome gruelling and difficult workouts and lifestyle changes that are making us stronger and healthier day by day. Would focusing on one or two things at a time, instead of trying to do 100 things and running around with our hair on fire while our head is spinning 360 degrees (of course we're working ten jobs, while reading 4 emails, sending two texts and talking on the phone at the same time) take some of the pressure off?

Maybe, just maybe everything doesn't have to be accomplished right now. Maybe it's not a race. Maybe there is a right place and a right time and this just isn't it for us to be exactly where we want to be in every facet of our lives. For we won't be the same person we are now when we arrive at that place anyways, so it will never really be the right place and the right time. We will always be changing, evolving, growing.

There is great and abundant wisdom in the universe. We are apart of that very abundance. Our job is to tap into that abundance. To believe in that abundance. Our job is to connect and flow and thrive with that abundance.

James Ray (one of the speakers from the Secret) says: "the ancients tell us that when we here the truth, there is a seed of truth within us that resonates with us – every great teacher, sage or saint has told us life is not meant to be a struggle, it is meant to be joyously abundant."

Once we tune into this, once we can let go of the above restrictions we put on ourselves, let go of the negative, embrace the positive, give thanks for that which we should already be grateful, once we get the snowball rolling, life becomes enjoyable, effortless. Life becomes a grand adventure.

There will always be something to strive for, but if we don't seek balance and the ability to simply "BE", we will never truly be happy. Some questions that may help.
Who am I?
What kind of a person do I want to be? Why? How?
What do I like?
What do I want to do? Why? How?
What are my values?
What do I want to do with my life?
What is the meaning of life?
If I were to die tomorrow what would I remember?
If I were to die tomorrow what would I be remembered for?
What would I want to be remembered for?
What do I want from life?
What do I want to have? Why? How?
Lee Davy is a Wellness & Lifestyle Coach, Multi Certified Personal Trainer, Strength Coach & Poliquin certified coach, fitness author and speaker, Co-founder and CEO of Dynamic Conditioning Centres in Toronto. He is the founder of Healthy 1 Productions, RAMP Training Systems, Inventor of the children's fitness game Recess and the Camps that go with it.

Lee brings a multi-faceted view to happy, healthy living with his 4 Pillars approach, which include; Physical, Emotional, Intellectual and Spiritual well being. You will become healthy, happy and whole.

"If you work on the 4 Pillars, there is nothing you can't achieve. Your life will be happy, abundant and joyful. Your body fit, lean and vibrant. Live the 4 Pillars and become what you were meant to be"
Recipe of the Month

Gluten-Free Pumpkin Loaf
By Tara Postnikoff, HEAL Nutrition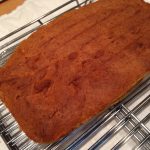 1 cup cooked pumpkin
1 tsp baking soda
1/2 cup plain Greek Yogurt
1/4 cup Coconut Oil
3/4 cup mashed banana (about 1 large banana)
1 egg
1 tsp cinnamon
1 tsp nutmeg
1 cup white rice flour
1/2 cup sorghum flour or coconut flour
2 tsp xanthan gum
1 tsp baking powder
1 tsp sea salt
Pre-Heat oven to 350 F.
Quarter and seed pumpkin.
Boil with enough water to cover, until soft.
Drain pumpkin and peel (peel should slide off easily)
In small bowl, combine pumpkin puree, baking soda and yogurt. Allow to rest
In separate bowl combine oil, banana, and egg. You may have to warm coconut oil a little to mix well.
In large bowl combine flours, spices, baking powder and salt. Mix well together
Combine pumpkin and oil mixtures together and mix.
Add dry ingredients and stir until mixed.
Lightly oil baking loaf pan, and spoon batter into pan.
Bake for 50-60 minutes, and the let rest on baking rack.
Exercise of the Month

Single Leg Balance Challenge
This is one of my favorite combinations because it challenges your balance and strengthens your entire leg unilaterally, meaning that you stand on one leg at a time. Many strength exercises, like squats, strengthen both legs at once, but since walking is primarily a single leg exercise, we all need single leg strength to be able to function well in daily life.

Start standing on your right leg. Lift your left knee and hold for five seconds. Lower your foot, but don't let it touch the ground. Repeat five times. Next, lift your left knee and rotate your head towards the left. Lower your foot between reps, but don't let your foot touch the ground. Lastly, lift your left knee and close your eyes. Repeat five times before switching and doing the entire series on your left leg.

Do this combo at the end of a short run to teach your brain to use your foot, ankle and bum muscles to work when you are tired. This muscle memory will help to decrease your risk of injury at the end of long runs, a time during which a runner's form often breaks down. Breaks in form can lead to injury!


Contents
What's New
Find Kathleen on Facebook, and Follow her on Twitter!
Kathleen's Media Updates
My trainer says outdoor running is better than using a treadmill. Is this true?
Fitness Basics: Strengthen your hamstrings with this exercise
Stretch your stiff body with the four on the floor
Effective Exercise Habits for People Suffering with Osteoarthritis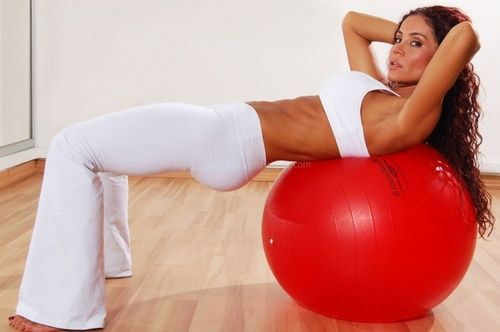 Is morning the best time of day to work out?
Why runners must try this hip and core-strengthening exercise
Stretch and strengthen with the tin man
Why Strength Training and Running Go Hand in Hand
Acronym check: How EPOC can help your workout
Banish "Perfection" From Your Workout Vocabulary
Cubicle dwellers: Loosen up that body with side swings
Get fit for running with this easy exercise
Is it OK to run while pregnant?
Stop Chasing Perfection with Your Fitness Goals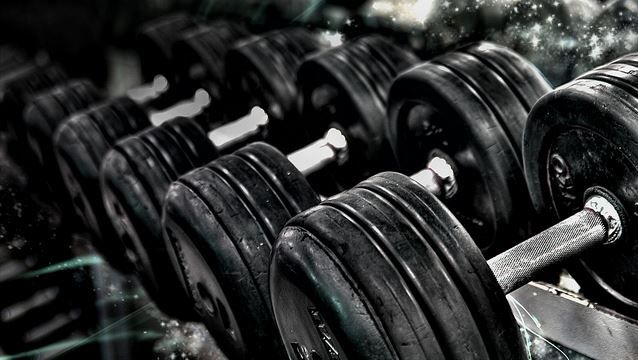 A steamy proposition: Stretch your neck muscles in the shower
Does stretching beforehand help or hurt my run?
Does Your Current Lifestyle Reflect Your Lifestyle Goals?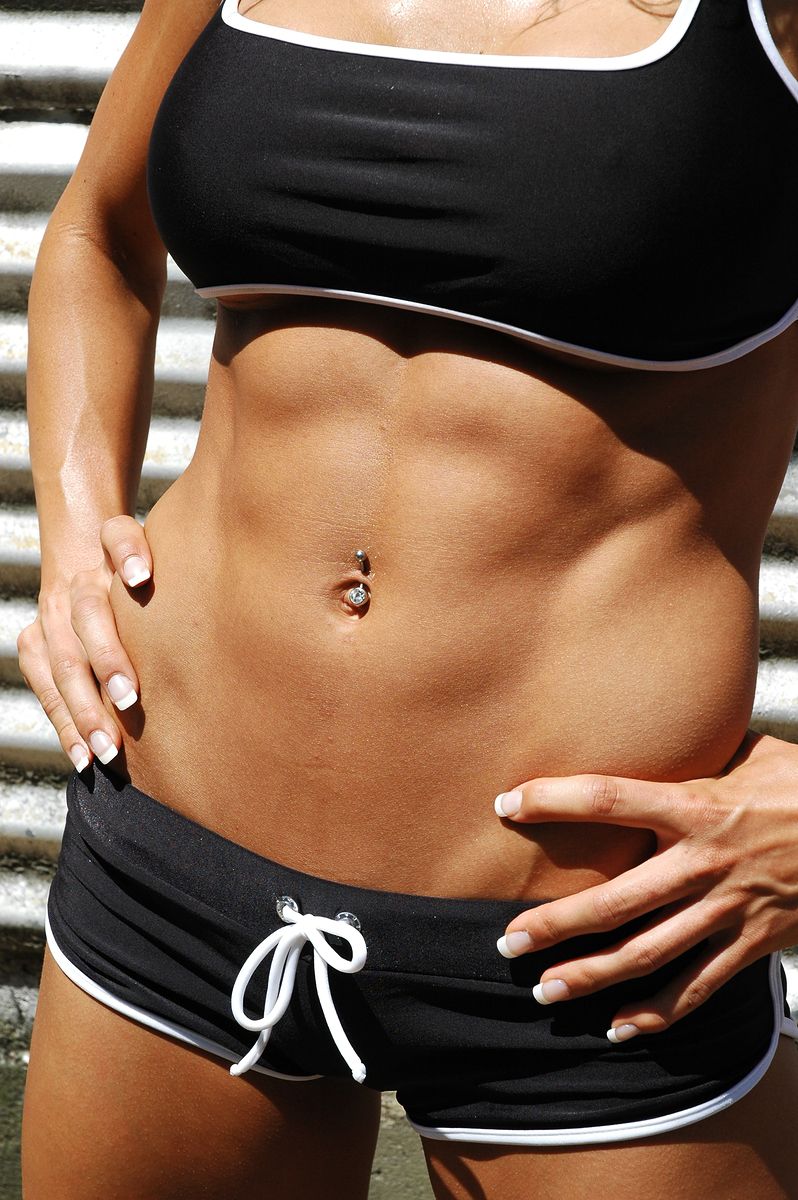 Your Guide on How to Increase Muscle Mass
How to sneak in a last-minute core exercise