💬 I've seen Brandi Carlile perform this great song a few times live. This video of her singing it to her daughter, who it is about, is fabulous. Album comes out on February 16. 🎶
💬 I like that this enumerates the things that we often do, knowingly or not, and how we can fight those negative patterns.
💬 There is a lot of soul searching in news for how a news organization should work. I like how this one is approaching it.
💬 Nice video overview of the core concepts of basic income including examples where it has been tried.
💬 Insightful observation that the negative aspects of platforms like Facebook don't come from their specific implementation of social networking but is instead fundamental to the characteristics of the platform and business model.
💬 When I read The Master Switch I was particularly struck by the claim that large monopolies are really helpful for governments to manage and control things. It makes sense, if the government wants to monitor communications it's easier if there is one communication service. This was the cozy pairing that AT&T had with the government before it was broken up. This article shows how a malevolent government could leverage the monopoly of Facebook in their company to achieve there ends. Worrisome examples of pretty terrible practices to manipulate a society.
💬 Some details on what differential privacy is and how it works in order to build more intelligent applications that use real data from real users without the negative privacy implications. Are there other companies applying rigor like this for privacy? I continue to see Apple making a long bet on privacy as a feature and I like that.
💬 I have a Coinbase account and have a very tiny amount of Bitcoin. This letter from the CEO should be read as "please, please don't regulate us"! 😏
💬 This reminds me of the slow food manifesto, basic principles that should be applied to the software and systems we build. 👏
💬 Cool open source project to bridge two very useful AWS services that aren't natively connected.
💬 This has a good writeup on the Maker v. Manager subject that Paul Graham originally wrote up. I like this article because it goes into more examples of how people use these and very importantly how people use both. I find that I need to effectively use both schedule types to achieve my objectives and being clear about which you are using at different points is critical.
💬 We are building a new organization dedicated to reversing the digital attention crisis and realigning technology with humanity's best interests. Sounds like a good idea!
💬 Here is the SEC giving a warning to Coinbase and others that "hey, we might be regulating you."
💬 I've paid Fastmail a very reasonable fee to host my email for years. They have a great service and I love the power features they have like full support of the sieve mail filtering language. If you feel like signing up use my affiliate link.
💬 I continue to have a strange fascination with Lua. I really should find a project to learn it. This is a nice multipart writeup to easily learn basic Lua structure and syntax. If you ever need an embedded language Lua is a great choice.
💬 A treatise on the economic and financial challenges facing millennials. An interesting read. Related, I'm on the fence with this new way of packaging special news stories as mini-applications. I find it fun in ways, but it's also frustrating when they involve new user paradigms that you have to discover through trial and error.
💬 This article is worth a read to realize how much tracking can and often does occur in your email client. I think a lot about tracking in the browser but this is a very difficult place to deal with. I don't think any email programs really offer good protection from this type of tracking. And, by the way, if you are using a tracker for personal emails? Yuck. (In full disclosure, the Weekly Thing is sent with MailChimp and it has trackers all over the place. I can't remove them unless I pay MailChimp to take them out. 😕)
💬 As expected the Net Neutrality rules were voted down in a 3-2 vote at the FCC. Expect to hear from opponents of net neutrality that after the vote the internet is still working. Erosion of neutrality will take a while. Companies aren't dumb, they will slowly start charging more. For the foreseeable future it's important to start thinking about how to manage around this and put pressure on the corporations.
💬 Wow! Finally Microsoft Windows based admins can just natively ssh from there machines! Microsoft really has changed! 😂 ⛄️🔥
💬 Wow -- this is pretty interesting and a bit scary. A bad actor injecting routes into the BGP system of the internet and routing large amounts of data onto foreign territory. This seems like it's intentional and hard to imagine it's not a state sponsored activity.
💬 Interesting data collected by Catchpoint looking at the performance of various retail websites during the busiest time of the year.
💬 Interesting application that tracks how many times you look at your phone and how long you've looked at it. Helps you be cognizant of how much time you spend by just informing you in 15 minute increments. Interesting concept. I'm trying it out to see what I think.
💬 A very cool interview with Minneapolis-native and awesome tech community leader Bridget Kromhout! Very cool! Her observations on the people side of working in tech are absolutely spot on! 👏 I think the "unconference" Bridget mentions is Minnebar! 🤔
💬 Wow! This is great to see. Is there a decline is people relying on Facebook to get their news? Let's hope! 🤞
💬 This is really nifty -- putting Lua functions into your DNS server! I didn't realize there were DNS servers that could do this type of function but it opens up some pretty interesting solutions. Word of caution though, perhaps they are a little too interesting. I could see this confusing people when troubleshooting.
💬 Yet another Facebook executive that is frightened and disturbed by what they have built. You have to take a moment and reconsider when the people that build a thing don't think it's a good idea to use that thing!
💬 Tammy read this book and really liked it. She found a lot of compelling information on sleep 💤 and the benefits associated. I put this on my book clubs list to read too. Was interesting to see Brad Feld write it up as well.
💬 David Allen getting real with some tough love. 💪💛
💬 New Relic has access to some interesting data on usage of Lambda functions for serverless workloads. This has some really interesting insights into how people are using lambdas.
💬 Datadog did some interesting aggregated statistics on container practices inside of Kubernetes and AWS ECS. Some cool insights they can see across many deployments across various companies.
💬 This is fabulous story about this song. Thanks to Steve Yaeger for the introduction to this. 👍 However, the drive is actually possible, driving at an average of about 65 mph. If he leaves Los Angeles around midnight, he can drive the 373 miles to Phoenix in about six hours to arrive when she "rises" at 6:00 am. If she "stops at lunch" to "give him a call" at 12:30 p.m. when he is in Albuquerque, it gives him six-and-a-half hours to make the 420-mile drive. The drive from Albuquerque to the Oklahoma border is about 390 miles, giving her plenty of time to get home and go to sleep.
by Daniel Suarez
The New York Times bestseller Daemon unleashed a terrifying technological vision of an all-powerful, malicious computer program. Now, our world is the Daemon's world—unless someone stops it once and for all...
After reading Daemon and it's cliffhanger ending I had to move on to Freedom right away!
Minnestar is the technology community for Minnesota. If you are passionate about technology you need to go to Minnebar and Minnedemo. Did you know that Minnebar is the largest BarCamp in North America and one of the largest in the world? Its also been going on for over 10 years? Minnedemo is the best place to hear about innovative tech and fun projects in the Twin Cities area. I am on the Minnestar board and I focus on Minnestar as one of the driving forces improving and expanding the technology community in the area. Minnestar is a 501c3 non-profit. Become a Community Supporter today!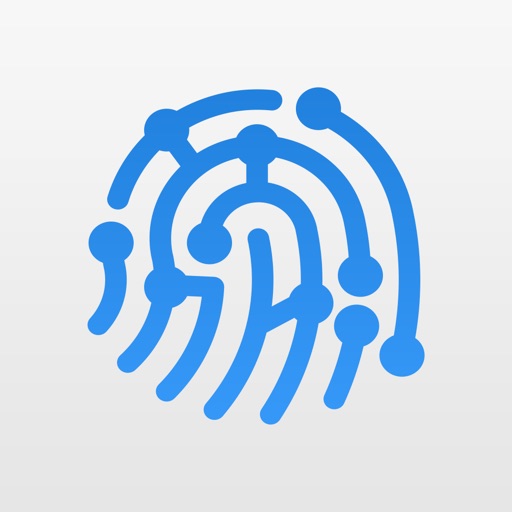 by Anders Borum
Access Git repositories on the go. Clone, edit, commit and push while allowing other apps access to repositories.
If you use Git as part of your toolchain and you want to do more on your iOS devices Working Copy is an awesome, fully featured Git app. Working Copy already supports the Files app as well so you can open up your Github repository, edit content in other applications and easily commit it back. Useful for coding or even blogging on your static site.
$14.99 5/5 stars
The end 🎬
Thank you for subscribing to the Weekly Thing! If you know of people that would like the Weekly Thing please forward it along!