A number of useful tips on optimizing time and energy.
Nice to see continued innovation on Bootstrap! It also feels like it might not look so templated across different uses of the library.
Handy tool to check the meta headers on a website and will also give you a template to add for what you might want.
What a cool idea from Nintendo and an innovative way to use a small, portable game device!
A home-built Raspberry Pi Kubernetes cluster for $400 that you can run at home with very little power consumption and no noise. Awesome! I kind of want to build one of these even though I have no idea what I would use it for! 👏
Enjoy watching the 18 seconds miracle touchdown from the Minnesota Vikings! 🏈
I love what Simon Willison is doing here with Datasettes. He's focusing on making it super simple to take any file in a CSV format and make it available on the Internet in a public JSON API. He's now made a publisher so you can put data out there with no technical background at all! Very nice! 👏 This should be a great thing for some of the open data initiatives out there.
This is a very thorough write-up of this persons introduction to Micro.blog! This is where I host my micro blog.
Awesome to see my feed reader of choice, Feedbin, supporting posting to Micro.blog natively! 👏
🤔 Interesting, Kubernetes + Workflows. A lot of this is operations example like deploying and continuous integration, but there is a data processing one as well.
Very good writeup comparing current CloudFoundry and Kubernetes. I've been trying to understand this differentiation better, and even asked some Pivotal people this exact question, but the answers were not as clear as the ones in this article.
Compelling article by Bruce Schneier arguing the increasing threats we face in the security space.
The market can't fix this because neither the buyer nor the seller cares. The owners of the webcams and DVRs used in the denial-of-service attacks don't care. Their devices were cheap to buy, they still work, and they don't know any of the victims of the attacks. The sellers of those devices don't care: They're now selling newer and better models, and the original buyers only cared about price and features. There is no market solution, because the insecurity is what economists call an externality: It's an effect of the purchasing decision that affects other people. Think of it kind of like invisible pollution.
His argument is an interesting one and I think he's right. There are parts of the technology market where the buyer does care about security, but by device count that is far from a majority. I also appreciate his call to not connect things to the Internet just because. Realize there is risk associated with that.
Internet Archive is a non-profit library of millions of free books, movies, software, music, websites, and more. I have been a supporter of the Internet Archive for many years and I think their mission is fabulous! The web is a major part of our culture and it the content that we put on it is sadly ephemeral. The Internet Archive is working hard to capture that information and keep it for history. Donate to Internet Archive today!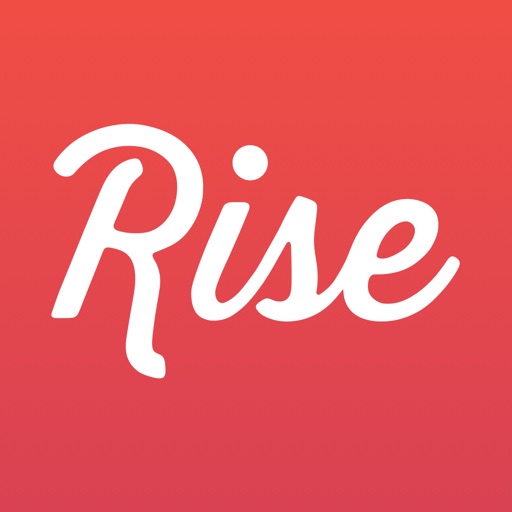 by Rise Labs, Inc.
We pair you with a top-notch nutritionist who will take the guess work out of dieting and figure out what works best for you. We don't believe in one-size fits all solutions, calorie counting or yo-yo dieting. We believe in healthy habits and weight loss that lasts.
I've used Rise in the past and I've started using it again. Rise is a pretty amazing app connecting you with a registered nutritionist as a coach and giving you a 1:1 connection to improve what you are eating. Each meal you snap a photo, and your coach gives you feedback on your choices. Having an expert help with choosing better foods is pretty powerful.
Free 4/5 stars
The end 🎬
Thank you for subscribing to the Weekly Thing! If you know of people that would like the Weekly Thing please forward it along!