eFaith Matters
Monday, April 11, 2022
Roxbury Congregational Church
United Church of Christ
Roxbury, Connecticut, USA
We are a Community Seeking to Share God's Love!
HOLY WEEK
AT ROXBURYCHURCH
MAUNDY THURSDAY
6:30 PM POT LUCK, COMMUNION & TENEBRAE

GOOD FRIDAY
MEETINGHOUSE OPEN FOR PRAYER

EASTER SUNRISE SERVICE
6 AM ON GOOD HILL BY THE AIRFIELD

EASTER BREAKFAST
FOLLOWS WORSHIP IN FELLOWSHIP HALL

EASTER FAMILY WORSHIP
10:30 AM ROXBURY CHURCH MEETINGHOUSE
The Overview
---
Palm Sunday Anthem
If you were unable to be at worship yesterday,
here is a video, taken from the pulpit area of the choir
singing The Palms by Faure.
(Please pardon the rough visual quality - recorded for the music)
I am just always impressed by our choir - thank you choir! - DFP
LINK
---
Holy Week & Easter Help
We are having our annual tradition of a Maundy Thursday Pot Luck Dinner ending with a Service of Tenebrae and Communion.
You are invited to join us for the meal beginning at 6:30 p.m. in Fellowship Hall - bring a dish to share.
We still need 3 people to read during the Tenebrae Service. Call or email David if you are willing. david@roxburychurch.org

The Easter Breakfast is being handled by the Fellowship Committee and others. (Thank you!)
They are asking for donations of specific items. The listing is on the Opportunity Table.
---
Easter Flowers
We will once again have a beautiful display of flowers on Easter Sunday, April 17. You can purchase them yourself and place them and note in the worship bulletin that day that they are place in memory of someone.

The Church is also offering to purchase the plants for you.
You can order them by signing up and paying for them BY WEDNESDAY NOON. $20 each.
There is a sign-up on the Opportunity Table in Fellowship Hall.
---
Your
Generosity Supports
the Work of the Roxbury Church!
You can send a check to the Church Office - 24 Church Street, Roxbury CT 06783

or online by one of two ways by pointing your smartphone camera or clicking below:
Electronic Giving for Offering or Give using Venmo
or Memorials Gifts
The April 2022 edition of Faith Matters, our Church's newsletter
is available on line now.
LINK
For those getting printed copies, they have been
mailed
.
There are also printed copies in Fellowship Hall
(and at the Roxbury Market for the public.)
---
We have returned to in-person worship
with Masks Optional for those fully vaccinated!
as well as on Zoom and Facebook Live.
(Note that we strive to not to be judgmental about those who continue to wear them for their safety or yours.)
Fellowship Hour with food and drink has also returned
Please still be conscious of your physical distance with your masks lowered
to eat or drink.

Our Church This Week
If you have something for the Sunday Bulletin, please have it to the office
by Friday 9:30 a.m.
Elizabeth Kutepov, Church Secretary, will be in the office
Thursday and Friday, 9:30 a.m. - 12:30 p.m.
Rev. Peters is normally in his office Mon., Wed., Thurs., and Fri. from 9:30 -12:30
Liturgical Season:
Lent
---
Tuesday,
April 12
(Rev. Peters is taking today off)
9:00 a.m. - all day - Kitchen rental use (Lisa & Kristen) Kitchen
4:00 p.m. Piano Lessons (Sandy K.) Fellowship Hall
Wednesday, April13
6:00 p.m. Cub Scouts - (Jason Mckay) Fellowship Hall
7:00 p.m. Boy Scouts (Jason Mckay) Fellowship Hall
Thursday, April 14
Maundy Thursday
6:30 p.m. Pot Luck Supper, Communion and Service of Tenebrae Hall
Friday, April 15
Good Friday
Meetinghouse open all day for prayer and Meditation. Resources
available
Saturday, A
pril 16
10:30 a.m. Mindful Meditation (Charlie Stauffacher)
Sunday, April 17
Easter Day
6:00 a.m. Sunrise Service on Good Hill Rt 317 at the Woodbury Town Line
Breakfast follows in Fellowship Hall
9:15 a.m. Choir rehearsal (Sandy Kleisner) Meetinghouse
10:30 a.m. Family Easter Celebration Meetinghouse
In-Person and on Zoom and Facebook Live
Fellowship Hour follows Fellowship Hall
April 23 Roxbury Earth Day - Roadside pickup - Bags and gloves available at Transfer Station.
April 24 Mother's Day Cards for Church World Service go on sale (Mission Committee)
April 30, 7:00 p.m. Trivia Night! (Chris Childs) Fellowship Hall
May 1 12:00 p.m. Ladies Luncheon (location to be announced) (Jeanne Steers)
May 7, 5:00 - 7:00 p.m.

Spaghetti Supper Benefit for Ukraine

Fellowship Hall
May 21, 9 -2 Rummage & Bake Sale (Sue Stauffacher)
---
The Steeple is lighted during April
in memory of
Robert (Bucky) Lowe and Tammy Lowe Hinckley
by Patricia Lowe

To Keep in our Thoughts and Prayers – April 10, 2022
Please remember their families and caregivers as well.
Terry Alfson, Diane Meade, Alice Shaber, Dawn Collette, Stan Pasquale, Robin Montesi,
Jean Neff,
Linda Adams Eyre,
Beverly Simpson, Jordan, Diane S., Austin, Bill, Jack, Ernest
Recuperating from surgery: Ray Fitch & Pat Fraley
Family of Chuck Squire who died on April 3.
The people of Ukraine and those fleeing in fear and harms way.
Members of the Armed Services, including Ben Farrell, a National Guard medic stationed in central Poland.
Those affected by or fearful because of COVID-19,
The healing of the nation amidst political and social polarization,
and issues of racial justice and equality
Afghan families being resettled here
Those recovering from natural disasters across the US
Prayers for this week's Mission Partner:
Greenwoods Counseling Referrals of Litchfield County LINK
Lifted up by the Congregation:
Family and friends of Roland Roach from the SD Indian
Resv. who died recently
Your Prayer Concerns and Celebrations:
Who are you praying for: ________________
For what or who are you grateful: ____________
A Poem
"Lord,
Please open the door to love, to kindness, respect, courtesy, to honor, fairness, to diligence in the path for glory, your glory,
To caring for each other in a vast way, to love each other each and every day, to prosperity for all,
please lord, don't let us fall, only before you in time,
so that you can save us to the divine, when we cross the line to an everlasting peace,
where there is release for all the pain of this life, no more hardship or strife,
Lord, keep us humble so we don't stumble on the thorny path, keep us pure in the aftermath…"
~Elizabeth J. Kutepov~
4/10/2022
We are receiving financial donations to help the fleeing refugees from Ukraine in Poland. We are working with partner churches in Poland to provide aid and support.
Checks can be dropped off to the church or you can use the online donation site to give. Please put Ukraine in the memo.
100% of all donations go directly to ministries on the ground without any overhead.

For more information check out of denomination's Ukraine Appeal page:
https://tinyurl.com/yvsyj5zp

If are willing to help with either of these - contact Rev. Peters
EMAIL LINK
March Deacon of the Month: Mark Wolmer assisted by Mike Wilcox
---
Lay Reader & Greeters
reader underlined
READER GREETERS
April 17: Barbara Biafore Barbara & Carol Goodwin
April 24: Bill Steers Jan & Bill Steers
May 1: Steve Ross Linda & Steve Ross
May 8: Bill Curren Dariel & Bill Curren

Flowers
April 17: Easter Plants
April 24: ____________
May 1: _____________
May 8: _____________
Zoom Virtual Worship Tech
Control and switch between the camera and sharing the bulletin on the screen.
April 17: Barbara Cover
April 24:

Charlie Stauffacher
May 1: _____________
May 8: _____________
We are looking for a couple of people who can help us with this. See Rev. David

Fellowship Host
As simple as some cookies with coffee/tea.
April 17 Easter (Coffee only): ___________
April 24: Jeanne & Chris Steers
May 1: Linda & Steve Ross
May 8: ____________ (It is Mothers Day, can a few men do this?) : )
---

Steeple Lighting

The Steeple is lighted each month in memory or celebration.
Listed below are those who have signed up.
April 2022: Pat Lowe
May 2022: Doris and Chuck Farrell
June 2022: ________________
July 2022: Jan & Bill Steers
August 2022: ______________
September 2022: ___________
October 2022: Elizabeth and Andrey Kutepov
November 2022: ___________
December 2022: Diane & Charlie Meade
Steeple Lighting: $25 for the month, payable to RCC and goes into the Memorial Fund - See Rev. Peters
Maundy Thursday
Pot Luck Supper, Communion, and Service of Tenebrae
Thursday, April 14, 6:30 p.m.


You are invited to bring a dish to share (main course, side dish or dessert ) serving 8
and join us at 6:30 p.m. for a dinner in Fellowship Hall.

In the spirit of the Last Supper, we will sit around a long table, enjoy our meal and then celebrate Communion.

We will end with Tenebrae (service of diminishing lights) a very meaning fun service remembering those closest to Jesus and how they abandoned Jesus and the world become darker and darker.

We leave in silence to contemplate the words and emotions of the day
as we move on to Good Friday.

Some remark that this is the most memorable service of the year.
When Worms Rule
Rev. Matt Laney
James and John, the sons of Zebedee, came forward to Jesus and said, "Teacher, we want you to do for us whatever we ask of you." And he said to them, "What is it you want me to do for you?" And they said to him, "Grant us to sit, one at your right hand and one at your left, in your glory." - Mark 10: 35-37 (NRSV)
I love to eat fish, but I never much liked fishing. I was that kid who struggled putting the worm on the hook. I could think of a thousand other ways to spend the afternoon than sitting in a boat, lamenting my worm's untimely demise.
Fishing, in Jesus' time, was no picnic for more significant reasons. Rome controlled all waters and any resources collected from them. Fisherfolk like James and John, the sons of Zebedee, had to pay for the right to fish whether or not the fishing was successful. Heavy taxation, along with the costs of boats and nets, kept Galilean fishers at a subsistence level. In short, they were treated like dirt...or like worms.
With that in mind, James and John's request for top positions in the "Jesus Christ in Glory Corporation" makes a little more sense. Jesus preached a dramatic reversal of fortunes and power. The worms of today would be world rulers of tomorrow. James and John wanted saved seats!
Jesus demurred. Such appointments were above his paygrade, he said. Besides that, James and John obviously needed a little more humility on their résumé.
The gospel is about leveling. It's not only about the lowly being lifted. It's also about the lofty being lowered until we are all in the same boat.
Prayer
Thank you, leveling God, for making us more than worms and less than monarchs for the good of all.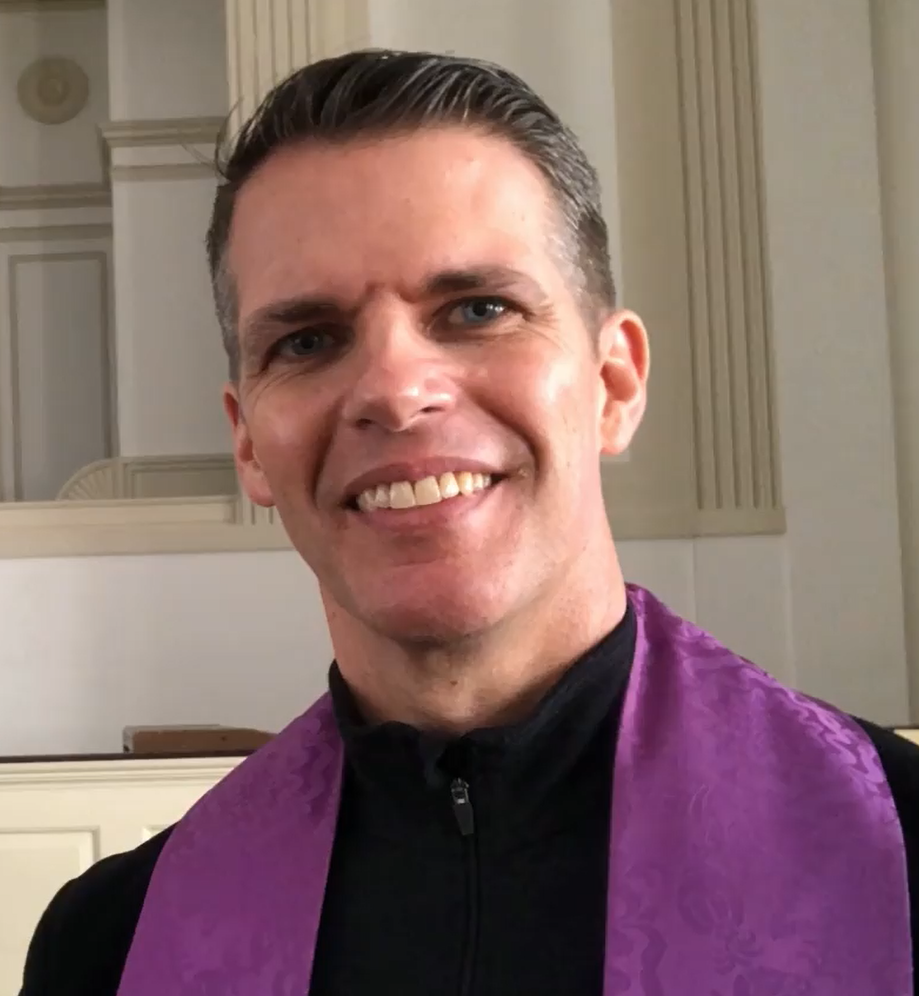 ABOUT THE AUTHOR
Matt Laney is the Senior Pastor of Virginia Highland Church UCC in Atlanta, GA and the author of Pride Wars, a fantasy series published by Houghton Mifflin Harcourt for Young Readers. The first two books, The Spinner Prince and The Four Guardiansare available now.
Cash 4 Causes Card Program
awakens from the Pandemic Slumber...



The popular program is back with a new coordinator
Susan Zappulla-Peters (860-355-8830 -
zappullapeters@mac.com
)
and an emphasis on the local grocery stores.

It is hoped that you would consider getting in the habit, like some,
to purchase your cards on a monthly basis.
NEW: The second Sunday of each Month will be Card Ordering Sunday.
We would like to have a set day so it is easy to remember to order
and easy for the processing...
Susan is putting her order together now for this month!
The concept is simple.
- You buy the card at the face value (ex. $100) and we purchase a cash card from the store.
- They charge approx. 5% less and the church keeps the difference.
- You spend the same amount, but by using the card, your Church gets a 5% benefit!!

We work primarily with Stop & Shop, Big Y and Shop Rite cards

Contact Susan directly or speak with her on Sundays after worship.
She may have a few extra cards for the different stores with her.
Mindfulness Meditation Group – Saturday mornings
Feeling Stressed? Overwhelmed by the Pandemic?

You are invited to be a part of the Mindfulness Meditation Group which meets Saturday mornings from 10:30 a.m. to noon, in the Chapel Library or on Zoom. Open to any and all in the community, regardless of any religious affiliation.

The Link to join is:
https://us02web.zoom.us/j/762243509?pwd=SkFGTXlPSm5HZ1pMZnRMQ3NyZ2NrQT09
Contact Charlie Stauffacher for information at 860-354-1274.
You are Encouraged to Support these Community Events
and Neighboring Congregations:

None submitted this week

---
Classified for Congregation Members
If have items that you would like to sell or give away,
we are now offering to list that item in the monthly Faith Matters.
We are limiting it to 3 items per family. Submission must be in writing and submitted by the newsletter deadline of the 15th to the Church Office.
Deadlines:
For Monday eFaith Matters: by Monday 9:00 a.m.
For Friday eFaith Matters or Sunday Bulletin: by Friday 9:00 a.m.
Please submit events by email only to david@roxburychurch.org