eFaith Matters
Friday, April 8, 2022
Roxbury Congregational Church
Roxbury, Connecticut, USA
Church Website:
roxburychurch.org
---
This Sunday
April 10, 2022
Palm Sunday

10:30 a.m. Worship In-Person & Virtual
on Zoom or the Church's Facebook page

Fellowship Hour follows

Be our guest as we gather
to hear the word of God;
meditate upon its meaning
and purpose for our lives;
to be empowered to go out
and share God's love in our daily lives;
and to bask in the peace that Christ gives.

We are a Community Seeking to Share God's Love!

This Sunday at 10:30 a.m.
Worship Where You Are At in -person or virtually!
You are invited to worship this Sunday.
With the return to in-person worship and activities
we ask that as we come back together that we wear our name tags for worship.
Bulletin: LINK
(The link remains the same each week)
There will be a bulletin posted for each week posted by late Saturday.
Guest Book: LINK
Online Offering: LINK
or point your smartphone camera at the image:
---
3 Ways to Join Us For Worship:
1. In-person worship

-

We are now worshipping in person! Mask-optional for those fully vaccinated (2 shots and booster)
2.
Worship using Zoom on your computer, tablet, or smartphone: Zoom LINK
Meeting ID: 623 572 023 Password: 718688
NOTE: We ask that you keep your computer microphone MUTED, except for the virtual coffee hour, or to share a prayer concern or celebration at the beginning of worship. Thanks!
3. Worship Using Facebook LIVE at Facebook LINK
(You do not have to have a Facebook Account to watch) Be patient, the FB feed is turned on after prayer concerns and celebrations are shared - for privacy reasons... typically by 10:35 a.m. www.facebook.com/RoxburyChurch
---
Prayer List Submissions can be communicated by emailing Rev. Peters, during the welcome at the beginning of worship. If speaking during the worship, use only first names to protect privacy.

Unofficial printed Prayer List guidelines: for non-member names - one week, which can be requested to remain on for one month, renewable. Deaths - are listed for 1 month;

"See" you Sunday morning at 10:30 for worship!
Friday Notes from David
Pandemic cautions: While we have loosened the measure put in place to protect ourselves and each other during the pandemic, I urge you to be conscious about your social distancing. The positivity numbers are predicably going up and down, and I'd hate to have someone to unknowingly spreading the virus among us. Just watch your distance, especially during coffee hour and when greeting each other. Use common sense.
---
Easter Flowers - last Call!!
We will once again offer to assist congregation members in purchasing Easter Lillies and other flowers. There is a sign up on the Opportunity Table in Fellowship Hall. The Deadline for paid orders is the Wednesday of Holy Week - April 13th. The cost will be $20 per plant.
Holy Week & Easter Readers - only need a few more...
We are needing readers for the
Maundy Thursday Communion Pot Luck Supper on April 14, 6:30 p.m
. There is a sign up on the Opportunity Table.
Also we will need a few readers for the
6:00 a.m Easter Sunrise service
on Good Hill (by Roxbury International Airport terminal...)
again the sign-up in on the
Opportunity
Table.
---
What if you give Electronically
and the plate is passed - What to do?
We so appreciate those who give electronically to the church. While there is a "service fee" deducted, we have a consistent income for our budget all year long. Thank you.
But then comes that moment when the Greeter is passing the plate during the offering and they already gave online. It could be awkward...
No fear, just pick up on of these cards on the way into worship on the Entrance Foyer table and place that in the place... Awkwardness avoided!
---
Check out our new logo!
With the permission of the artist, Jeanne Steers, we are using her art piece that hangs on the wall in our meetinghouse as the basis for our new logo.
It was important in designing the logo that it not be about a building but about people. Each of us in our own way, sharing God's love in our daily lives. We are commissioned as followers of Jesus to be the light in a world that is darkened for many.
This logo hopes to embody that call to us.
Spaghetti Supper Benefit for Ukraine
May 7, 2022 5:00 - 7:00 p.m.
Fellowship Hall
We will gather to support the people affected by the invasion of Ukraine by putting on a Public Spaghetti Supper fundraiser.

We will have the usual items on the menu:
Spaghetti Sauce, meatballs, bread Salad, desert and drinks.

We have a number who have volunteered to help, but could use a few more. Contact David Peters to make your willingness known.
Make the Date and invite your neighbors and friends!
This Week at Church
---
The Meetinghouse Steeple is lighted
during April 2022
in loving memory of
Robert (Bucky) Lowe and
Tammy Lowe Hinckley
by Patricia Lowe
---
Liturgical Season
:
Lent
April Deacons of the Month:David Lincicome and Janice Steers
(Person to contact for more information)

Saturday, April 9
8:00 a.m. Men's Group Breakfast (Charlie Stauffacher) Hall
10:30 a.m. Mindfulness Mediation Group (Charlie Stauffacher)
Sunday, April 10,
Palm
Sunday
9:15 a.m.
Choir
rehearsal (Sandy Kleisner) Meetinghouse
10:30 a.m. Worship - In-Person and virtual Meetinghouse
Fellowship Hour follows Hall
Tuesday, April 12
(Note:
Rev. Peters will be taking today off)
9:00 a.m. Kitchen Rental (Lisa & Kristen)
4:00 p.m. Piano Lessons - Hall - (Sandy K.)
Wednesday, April 13
6:00 p.m. Cub Scouts (Jason McKay) Fellowship Hall
7:00 p.m. Boy Scouts (Jason McKay) Fellowship Hall
Thursday, April 14 - Maundy Thursday
6:30 p.m. Pot Luck Supper, Communion & Tenebrae Service Hall

Friday April 15, all day Good Friday
Meetinghouse open all day for Prayer & Meditation.

Saturday, April 16
10:30 a.m. Mindfulness Mediation Group (Charlie Stauffacher) Library & Zoom
Sunday, April 17
Easter Day
6:00 a.m. Sunrise Service on Good Hill (by airfield)
Breakfast follows in Fellowship Hall
9:15 a.m.

Choir

rehearsal (Sandy Kleisner) Meetinghouse
10:30 a.m. Worship in person and virtual Meetinghouse
Fellowship Hour follows

Save the Date
April 24 - Mother's Day cards go on sale after worship. - $10 each
April 30, 7:00 p.m. Trivia Night - Fellowship Hall Contact Chris Childs to reserve a table of 6 - less than 6 will be added to make a table
May 1 12 noon Ladies Luncheon - 1754 House Rest. $30 pp. (Jeanne Steers)
May 7, 5:00 - 7:00 p.m. Public Spaghetti Supper fundraiser
May 21,
9:00 a.m. - 2:00 p.m.
Rummage and Bake Sale (Sue Stauffacher)
Reminder: If you have any community events that you would like lifted up, please submit them to the church office by 9:00 a.m. on Fridays so they can be printed in the bulletin. We would like to keep spoken announcements to those pertaining to the Roxbury Church.
If are willing to help with either of these - contact Rev. Peters
EMAIL LINK
March Deacon of the Month: Mark Wolmer assisted by Mike Wilcox
---
Greeters Lay Reader
April 10: Dick & Nancy Callahan Nancy Callahan
April 17: Barbara Biafore Carol Goodwin & Barbara
April 24: Jan & Bill Steers Bill Steers
May 1: Linda & Steve Ross Steve Ross
Flowers
April 10: Palm Sunday palms
April 17: Easter Flowers
April 24: _____________
May 1: ______________
Zoom Virtual Worship Tech
Control and switch between the camera and sharing the bulletin on the screen.
April 10: Charlie Stauffacher
April 17: Barbara Cover
April 24: _____________
May 1: ______________
We are looking for a couple of people who can help us with this. See Rev. David
Fellowship Host
As simple as some cookies with coffee/tea.

April 10: Barbara Cover
April 17: _____________ (Easter)
April 24: _____________
May 1:Linda & Steve Ross

---
Steeple Lighting
The Steeple is lighted each month in memory or celebration.
Listed below are those who have signed up.
April 2022: Patricia Lowe

May 2022: Doris and Chuck Farrell
June 2022: ________________
July 2022: Jan & Bill Steers
August 2022: ______________
September 2022: ___________
October 2022: _____________
November 2022: ___________
December 2022: Diane & Charlie Meade
Steeple Lighting: $25 for the month, payable to RCC
and goes into the Memorial Fund - See Rev. Peters
Jesus Take the Wheel
by Rev. John Edgerton
Therefore, my beloved, just as you have always obeyed me, not only in my presence, but much more now in my absence, work out your own salvation with fear and trembling; for it is God who is at work in you, enabling you both to will and to work for God's good pleasure. - Philippians 2:12-13 (NRSV)
Have you heard the phrase, "Jesus, take the wheel"? If you have not, allow me to elucidate this pop culture bon mot. Akin to taking our hands off the metaphorical steering wheel of life, "Jesus take the wheel" means, roughly, "God I give up, it's your problem now!"
I am guilty of looking down on such theology. I tend to cluck my tongue. Jesus take the wheel? Proper road safety dictates keeping my hands firmly on the wheel at 10 and 2, thank you very much. I want to rely on my own careful action to keep me safe. If God chooses to breeze in and bless me with a little extra on top, I'm not going to complain. That's God's business.
I want to be in charge of my own life, relying on my own wisdom to steer me on the right course.
Philippians 2 points to a deeper truth. The prudence I pride myself on to solve hard problems? That is a gift from God. The faith I rely on in difficult times? That is a gift from God. Even my desire to do what is right instead of wrong, that too is a gift from God. I am radically, totally, utterly dependent upon God even when I think I am taking care of myself.
This is what God promises to you. That God is and will always remain inextricably bound up in your life. Every choice, every moment, every part of your life is shot through with the presence of God. Your lowest low finds God at your right hand. Your highest high sings glory to God. Thanks be to God!
Prayer
God—you're in charge! May I both will and work for your good pleasure.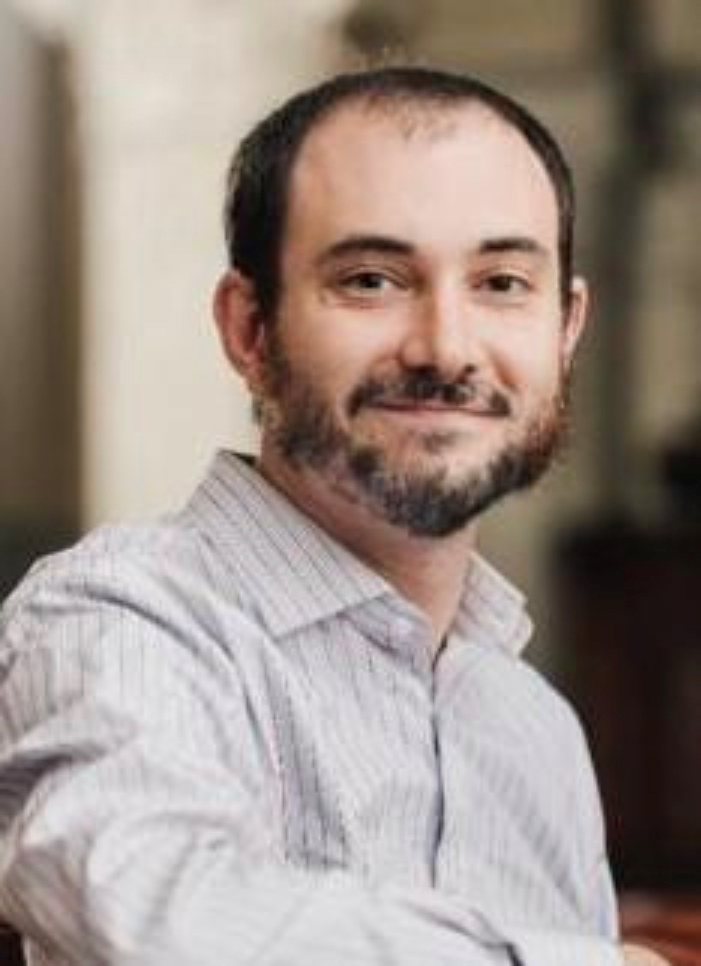 ABOUT THE AUTHOR
John Edgerton is Lead Pastor at First United Church of Oak Park, Illinois.
We are receiving financial donations to help the fleeing refugees from Ukraine in Poland. We are working with partner churches in Poland to provide aid and support.

Checks can be dropped off to the church
or you can use the online donation site to give.
Please put Ukraine in the memo.

100% of all donations go directly to ministries on the ground without any overhead.

For more information check out of denomination's Ukraine Appeal page:
https://tinyurl.com/yvsyj5zp
Mindfulness Meditation Group – Saturday mornings


Feeling Stressed? Overwhelmed by the Pandemic?



You are invited to be a part of the Mindfulness Meditation Group which meets Saturday mornings from 10:30 a.m. to noon, in the Chapel Library and on Zoom. Open to any and all in the community, regardless of any religious affiliation.

The Link to join is: https://us02web.zoom.us/j/762243509?pwd=SkFGTXlPSm5HZ1pMZnRMQ3NyZ2NrQT09

Contact Charlie Stauffacher for information at 860-354-1274.
Silver Lake Camp and Retreat Center
223 Low Road, Sharon, CT
860-364-5526
---
Summer Conferences - 2022
Registrations are now open!
Conferences fill
f a s t ! -
So plan now or you may not be able to attend when or what you desire!
Learn more about summer camp at Silver Lake, view the 2022 summer brochure, and look through the upcoming sessions at
https://www.silverlakect.org/summercamp
The Summer Conferences feature week-long sessions for those entering grades 4-12 in the fall.
Also, there are Family Camps- half-week sessions!

Silver Lake provides life-changing experiences of God's love in creation!
Speak with Rev. David with any questions as well to apply for a grant from the Chuch to go towards the cost of a session at Silver Lake! The Camp is American Camping Association certified.
---
---

Star Island Summer Conferences
Isle of Shoals, off the coast of New Hampshire
A wonderful place for adults and youth where during week-long conferences, one is able to relax, learn, and just be.
Star Island was founded on the traditions of Unitarian Universalism and the United Church of Christ. We strive to contribute to our world by providing a sacred and meaningful space for a vibrant intergenerational community. Their founders believed in liberal religious traditions, and we carry on with their mission today.

Registration for Summer 2022 is now open!

Charlie and Sue Stauffacher as well as Nancy Desmond, have been frequent attenders and would happy to share their reflections of a week on "Star"
More information here: LINK A listing of the 2022 program are here: LINK
Covid Policy as of March 2022

We are back to Mask-Optional for those who are fully vaccinated and boostered.
If you are not vaccinated or have not yet received the booster, we ask that you continue to wear a mask at all times while in the church building.
We also ask everyone to be sensitive to those who continue to wear a mask while gathering for variety of reasons.

Fellowship Hour is once again having food and drink. We ask that you still be conscious of personal space.

Please remember that the Covid virus is still out there and infecting others. Thankfully with our high percentage of folks here who are fully vaccinated and have received the booster, and the low infection numbers in our town, we can remove the "everyone masked" policy. If we have an increase again, we will have to put it back in place. Thank you for your understanding. We are all in this together!
You are Encouraged to Support these Community Events
and Neighboring Congregations:
(None submitted)
________________________________________
Please submit other community events to be listed here by email only to

office@roxburychurch.org


by Friday 9:00 a.m.