October 2012; Vol. 3: No. 10
---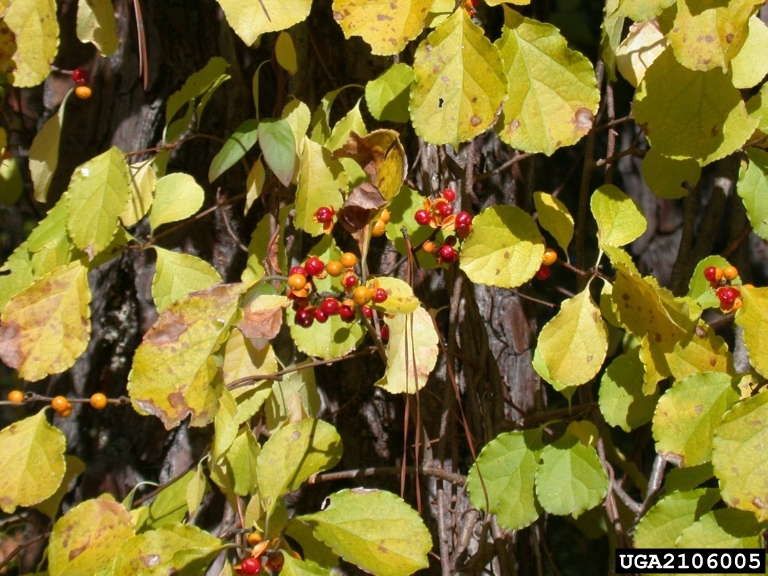 Dr. Noel Pavlovic, USGS Biological Resources Div
Dr. Stacey Leicht-Young, University of Rhode Island
October 18th
2:00 PM Eastern / 1:00 PM Central
---
Invasive Plants and Fire Use
October 17th, 1:30 PM
US 2 Cut River Bridge DOT Rest Area, Brevort, MI
The Michigan Prescribed Fire Council and the Lake States Fire Science Consortium are sponsoring a Field Tour to highlight the issues involved with fire management and control of invasive species; visiting a mesic northern hardwood forest near there where the MI DNR combined annual prescribed burns and herbicide treatments to control Garlic Mustard (Alliaria petiolata) for an infestation of more than 70 acres.
---
Red Pine Underburning
With the contributions and expertise of local fire managers and researchers at the Northern Research Station, the
reference website
provides a variety of references and field visit aids that can help solidify management plans and activities.
Between 1960 and 1970, the Red Pine Prescribed Burning Experiment was established to test the effects of prescribed fire on woody plant composition and structure.
The study was designed to compare six fure use treatment combinations of season (dormant, summer) and frequency (annual, biennial, periodic) with a no burn control.
---
New JFSP Research Search
http://www.firescience.gov/JFSP_findings_search.cfm
Since 1998, the Joint Fire Science Program (www.firescience.gov) has been funding wildland fire research in response to the emerging needs of policymakers and fire managers.


As demonstrated in their current Smoke Management/Air Quality & Fuel Treatment "Lines of Work", the body of work has grown into a library both wide and deep. This new search tool allows criteria such as fire science consortium or TNC ecoregion.
---
Fire in Eastern Oak
Conference Proceedings Published
The theme of this conference was "Managing Oak Woodlands & Savannas in the Forest-Prairie Region". The conference featured 15 invited presentations and 45 posters by scientists and managers from around the United States, who provided information on fire use and effects on a wide range of topics.
---
Tallgrass Prairie and Oak Savanna Conference
Call for Abstracts Deadline This Week
For those of us with one foot in the openlands to our south and west, don't forget about the Tallgrass Prairie and Oak Savanna Regional Conference; scheduled for January 29-31 in Dubuque, IA.
---
IFT-DSS Development Nearing Completion
Version 2 Due Online November 1
The Interagency Fuels Treatment Decision Support System (IFTDSS) is web-based software and data integration framework that organizes previously existing and newly developed fire and fuels software applications to make fuels treatment planning and analysis more efficient and effective.

Once released next month, JFSP is organizing an independent review of IFTDSS to be conducted by the Software Engineering Institute (SEI) of Carnegie Mellon University. Up to ten user evaluation workshops will be conducted around the country, leading to decision about final implementation. Read more about it here.
---
Cohesive Strategy Report
NE Region Risk Analysis Completed
The deadline for comment on this report passed last week. But several members of the regional committee also serve on our advisory committee. Take a few minutes to review the report and contact Terry Gallagher, Paul Charland, or Jim Barnier about their role and their expectations from the effort.