Save the Date for 2017 Tapas & Tango


Thanks to everyone who made our February Trivia Night a success! Our winners included Margaret Fosmoe and her table of friends, many of them from the South Bend Tribune, who graciously donated their winnings back to NRC.
Sponsors included Wruble Law Group and Parkwood Auto Spa. Trivia round sponsors included McKinnies Realty, Charles A. Reger & Associates, Niezgodski Plumbing, State Senator David Niezgodski, Jones Law Office LLC and Parkwood Auto Spa.

Plus the businesses and individuals who donated gift cards: The Indiana Whiskey Company, Just Goods, Chicory Cafe, Bendix Coffee, Kroc Center of South Bend, Nick Pittman and Karen & Scott McKibbin!
Our next NRC event is Tapas & Tango, set for April 29 at The Hall at St. Peter's, with Spanish Heart and Tapestrie. Watch for details on how you can join us for an evening of music and tapas.
NRC Program Notes


Community members serving on the NRC Roundtable Quality of Life committee include Mark and Becky Troyer, west side neighbors active in the Kankakee Wetlands Organic Gardens initiative; Lynn Collier from LaSalle Park; Hope Sibley Vollmer from Miami Village, a
nd Fr. Charles Zawistowski from Oliver Gateway.
They've been working on plans for the March 30 Roundtable, part of the NRC's quarterly roundtable program to gather neighborhood leaders to discuss common challenges and goals in South Bend communities.

If you're an active neighborhood leader and want to be included in the roundtable program, contact Diana at 574.287.0425 or email nrcneighbors@gmail.com.
NRC Community Partner Corner


The NRC Neighborhood Leadership Academy is pleased to present a Spring Workshop with South Bend Code Enforcement. That's set for April 22 at the Colfax Cultural Center, and is open to the public. Come out on Earth Day to learn more on good stewardship in our neighborhoods while working with city officials to keep them attractive and safe.
We'll have additional details coming soon! Call NRC at 574.287.0425 or email us at nrcneighbors@gmail.com if you're interested or have questions.
South Bend Neighborhood Spotlight
Lynn Collier from the LaSalle Park Neighborhood Association is a longtime South Bend community activist who is likely to turn up lots of places: at Community Forum for Economic Justice meetings, at South Bend urban planning sessions, at school and social functions, at sessions focused on the environment and neighborhoods parks. Outspoken and energetic, Lynn has taken lots of training with NRC and continues to serve on the board of directors. Thanks Lynn!
NRC Neighborhood Toolbox Tip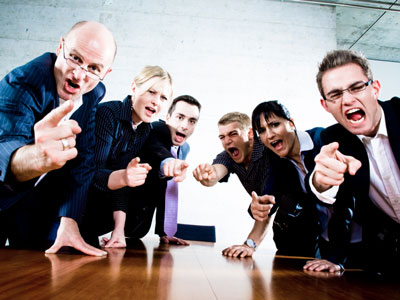 We've all encountered comments that reflect a bias or prejudice, either on social media or in our community meetings. What we're not always sure about is how to handle that in a meeting or discussion, especially when the atmosphere is tense or highly charged. Here are a few ideas from the City of Portland Neighborhood Involvement office, to consider when you're leading a neighborhood or community meeting and someone, intentionally or otherwise, speaks words that reflect a clear sense of racial, xenophobic, homophobic or gender-based bias:
Hold people accountable and interrupt them, but don't seek to humiliate or embarrass them. Your goal is to clarify their intent, stop any immediate harm, and share new information with them.

Avoid arguments. You don't want to alienate them. You actually want them to get closer to you as an ally (supporter).

People don't have to admit they are wrong, so don't push them. Instead, ask questions that lead them to reflect and rethink on what they said.

Remember, that someone has to be doing clear thinking on the subject. Assume it is you.
Sustainability in South Bend Neighborhoods


Public transportation offers a big boost toward sustainable living in our community! Transpo will host an information session on March 3 to provide an overview on improvements that include designated bus stops, and route adjustments driven in part by the new two-way traffic in Downtown South Bend.

That's from 11:30 a.m. to 1 p.m. at the Mishawaka Public Library, 209 E. Lincolnway, in the Spencer Gallery

Transpo begins a 30-day grace period on Friday to allow customers to adjust to the new bus stop locations. Starting on April 2, buses will only pick up and drop off at the designated stops. At the same time, Transpo will make several minor route adjustments to align with the two-way Smart Streets changes.
Community calendar events

DTSB First Fridays: Downtown Curiosities
Best. Week. Ever. Public Meeting
March South Bend Science Cafe

See more calendar events linked here.