Celebrate Archives Week with ART!

This fall, the Archivists Round Table of Metropolitan New York (ART) will be celebrating its 23rd Annual New York Archives Week, October 9th - 15th, 2011. Archives Week events are designed to raise the public's awareness of the importance of preserving and making accessible our documentary heritage. Activities include a wide range of programming, including lectures, workshops, exhibitions, and tours of repositories, all free and open to the public.
Archives Week is intended to be a coordinated effort to bring the significance and accomplishments of archives to the public's attention. Last year, over two dozen institutions in New York City held events or exhibitions relating to archival records. We would like to see similar participation this year and thus urge you and your repositories to plan an Archives Week event.
Some suggestions for Archives Week activities:
Hold an open house, highlighting unique materials held by your repository.

Mount an exhibit using materials from your repository.

Demonstrate or report on activities/projects supported by grants.

Ask a researcher to speak on the value of your collections to his/her research.

Present a film festival using films or videos held by your repository.

Sponsor lunchtime talks by archivists, historians, and other researchers.

Organize a walking tour of your repository's neighborhood.
In addition, as part of an effort to draw public attention to Archives Week and highlight the importance of our repositories and collections, ART will sponsor three events: on Tuesday, October 11th and Wednesday, October 12th we will present "Artists' Records in the Archives", a two-day symposium; on the evening of Thursday, October 13th we will honor our colleagues at our Annual Awards Ceremony; and on Saturday, October 15th, the second K-12 Archives Education Institute will take place.
The Archivists Round Table of Metropolitan New York recognizes the generous sponsorship of Archives Week by MetLife and the Lucius N. Littauer Foundation

.
Metropolitan Archivist: Winter and Spring
Wrap-Up Issue
The latest issue of Metropolitan Archivist is available on the ART website here.
In this issue:
Features include:

Pros and Cons Speak Out at Public Hearing on the Proposed Merger of DORIS with Another Agency

Family Dynamics and the Rockefeller Family Archives

The Archives & Special Collections Center at Seton Hall University: Diversity in Religious Archives

Digitization at the JDC: Spreading the Word

Profile in Social Media: The Oyster Bay Historical Society

In Pursuit of Freedom: Institutional Partnering in the Pursuit of Public History

The Political, Social & Emotional Lives of Archives: Takeaways from the "To the Source" Symposium

Outreach and Advocacy Spotlight: Interview with Rachel Chatalbash

Reaching Out: From Mount Kisco to Eisenach- An International Archives Exchange Program between the Woody Guthrie Foundation and the Lippmann+Rau Music Archive

Student Section: Ravenous Academics- Preserving Cookery Collections in Libraries
Book Reviews:

Many Happy Returns: Advocacy and the Development of Archives, edited by Larry J. Hackman
Controlling the Past: Documenting Society and Institutions, edited by Terry Cook
Repository Review:

The Follett Collections: A Mother & Daughter Collaboration
If you are interested in submitting an article or news item for our next issue, please see our submission guidelines.
Submission Deadline: K-12 Archives Education Institute
ART will lead the second annual K-12 Archives Education Institute on Saturday, October 15, 2011, from 9:30AM-3:30PM at the National Archives. ART will co-sponsor the Institute with the National Archives at New York City; and the Association of Teachers of Social Studies/United Federation of Teachers. Generous support is provided by MetLife.

This program is intended to bring together 35 local K-12 educators and archivists to discuss strategies for teaching
primary source materials on the topic of immigration and migration. For more information, see the ART website here.
Teachers and educators, including student teachers, in the Metropolitan New York area, as well as archivists working in the Metropolitan New York area, are eligible to apply to the program. Applications are available online.

Applications Deadline: September 16, 2011.
All applicants will be notified of acceptance on September 19, 2011.
All press inquires and questions may be directed to: Ryan Anthony Donaldson, ART Communications and Outreach Coordinator, outreach@nycarchivists.org.
Update:
Artists' Records in the Archives: A Two Day Symposium

The archives of many institutions contain artists' records—documents created by artists that often bear witness to the creative process, as evinced by sketches, doodles, and other notations. Artists' records differ from other types of records due to their inherent connection to the art object and the art market. In recent years there has been a plethora of symposia and conferences dedicated to artist archives, art history and "the archive," as well as to the use of archival materials by contemporary artists. While crucial, these investigations have been driven almost entirely by art historians and have not included the perspectives of archivists and special collections librarians. As part of an effort to broaden the discussion surrounding artists' records, the Archivists Round Table of Metropolitan New York has organized a two day symposium, "Artists' Records in the Archives," to be held on October 11, 2011 at the New York Public Library and on October 12, 2011 at the Fashion Institute of Technology. Focusing on the perspective of the information professional, this symposium will address the relationships among artists' records, artwork, and their creators; the significance of artists' records in archives for scholars and curators; and how archivists and special collections librarians manage artists' records in their repositories.
Date and Time: 10:00 - 6:00pm on both Tuesday, October 11, 2011 and Wednesday, October 12, 2011.

Location: October 11th - South Court Auditorium, New York Public Library, Fifth Avenue at 42nd St, New York, NY; October 12th - Katie Murphy Amphitheatre, Fashion Institute of Technology, West 27th Street at 7th Avenue, New York, NY.

Please check the Archivists Round Table's website at www.nycarchivists.org for registration details. Information will be posted on Tuesday, September 6th.

Registration, while required, will be free thanks to the generous support of MetLife and the Lucius N. Littauer Foundation.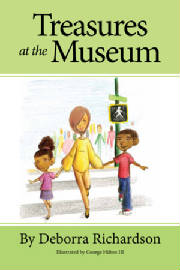 ART Announces 2011 Annual Award Winners
Save the Date
The Archivists Round Table of Metropolitan New York
Awards Ceremony 2011

Date and Time:
Thursday, October 13, 2011

6 pm: Reception
7 pm: Presentation of Awards

Location:
Faculty House
Columbia University
64 Morningside Drive
New York, NY


The Archivists Round Table is pleased to announce the following awards:



image source: http://theworldsamess.blogspot.com
Award for Innovative Use of Archives
Muslim World Music Day
ARChive of Contemporary Music
To be accepted by Mr. Bob George,
Director, ARChive of Contemporary Music.




Image source: http://council.nyc.gov/d6/html/members/home.shtml
Outstanding Support of Archives
Councilwoman Gale A. Brewer




Image source: http://nyphil.org/about/bio_haws.cfm
Archival Achievement Award
Ms. Barbara Haws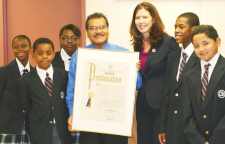 Image source: http://www.qchron.com/news/south/article_33ce8660-663b-5d92-a56e-9712f47a5623.html
Educational Use of Archives Award
Aquinas Honor Society of the Immaculate Conception School
To be accepted by Mr. Carl Ballenas,
Advisor, Aquinas Honor Society.


A special commemorative journal will be distributed the night of the event. Sponsorship opportunities are available to send messages of congratulations to our award winners and promote your business.

For more information,
please contact Bonnie Marie Sauer,
Awards Committee Chair
at 631-379-1362
or awards@nycarchivists.org.

This event is made possible by the generous support of the MetLife Foundation and the Lucius N. Littauer Foundation.
INDEX Festival Wraps Up with ART's "Born Digital and After" Panel










The month-long INDEX Festival came to a close with the "Born Digital and After" Panel hosted by Harvestworks.

This panel was the fourth out of a series of four that transpired each Wednesday throughout August. Moderator Ryan Anthony Donaldson and a panel that included ART members Chris Lacinak and Perry Garvin, along with the avant-turntablist Maria Chavez and Jane Park, Communications Manager at Creative Commons, engaged in a lively
discussion. Topics such as defining "digital art," preservation vs. persistence, standards, access, and fair use were all discussed.

Over 70 attendees packed the venue, and conversations continued well after the event officially ended. In addition to panel discussions, the INDEX Festival included performances, art exhibitions, and workshops. ART would like to thank ART member Victoria Keddie, as well as Kristin Trethewey, for organizing the INDEX Festival and allowing ART the opportunity to extend outreach initiatives. ART would also like to thank our hosts at Harvestworks, as well as the panelists.

Video documenting the panel will be forthcoming. The INDEX Festival site will provide more information when it is available.