"Meninadança shows us that there is a different way to live.. there is something much better for our lives."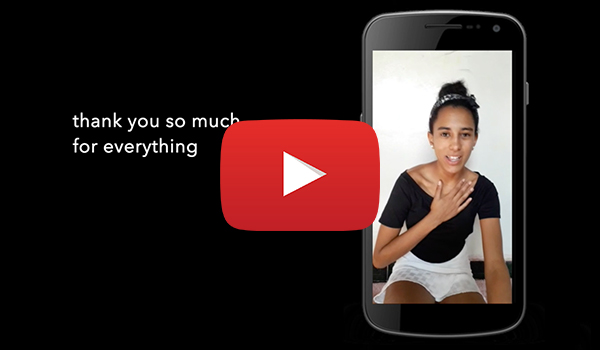 We asked girls who had passed through our Pink Houses if they could record a video saying what Meninadança meant to them. We never expected what the girls would send in though! Please take a moment to watch the girls' testimonies above, and hear from the girls themselves how you are helping to forever change the direction of their lives.
January at the Pink Houses
Our Pink Houses do not run activities during most of January, allowing our staff to have a well-earned break. After that they were back teaching, training and planning for the year ahead, as well as keeping in touch with the girls by visiting them in their homes.
One of our aims is to bring change by training and resourcing those who work with vulnerable girls. We led a training day for staff at the Anna Medioli day centre in Betim, near Belo Horizonte, and another at the Missao Vale missions school in Jequitinhonha, in the same region as our projects, with volunteers training to work in social projects around Brazil (photos above).
Staff from all our Pink Houses came together in Medina last week for several days of training and preparation, including workshops in dance and arts, and planning the month-by-month activities and themes. Our teams also started to visit the girls and their families (above, home visit in Catuji). Last week the Pink Houses were full of girls again! (below, in Medina)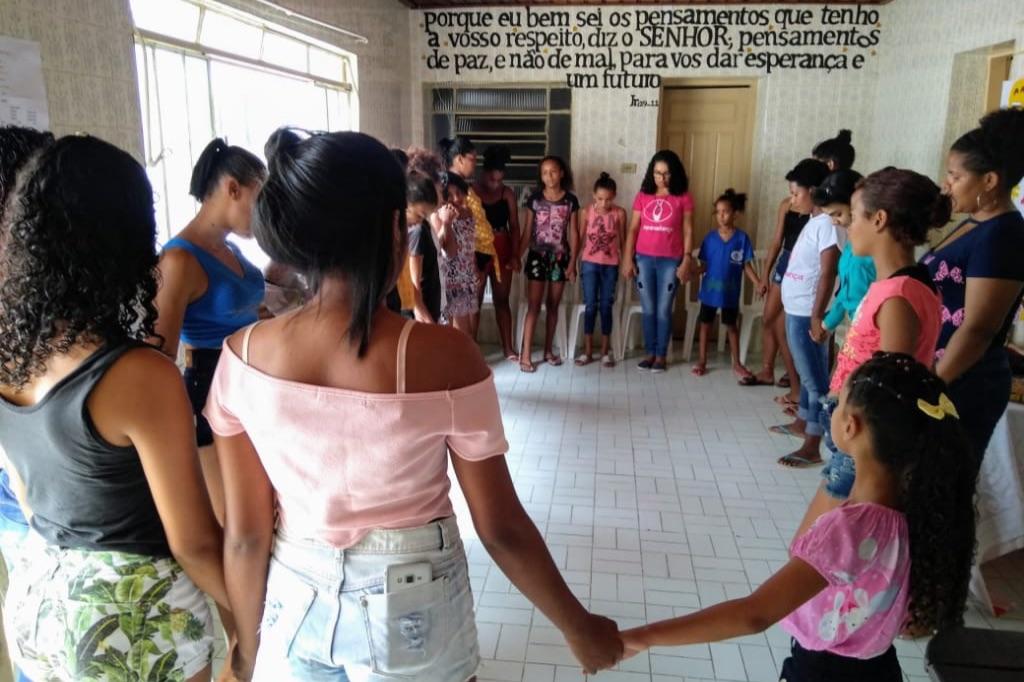 UK NEWS
At the Embassy
Last week we delivered our Delegates' Declaration signed by over 400 people to the Brazilian Embassy in London, and discussed the case of a rape victim still waiting for justice. Read more here.
Hear us in Bromsgrove
Want to find out more about Meninadança? Matt Roper and Charlotte Piek will be speaking at Bromsgrove Baptist Church this Sunday (26), 10.30am.
Soirée in Saffron Walden
Come along to a special evening on Saturday 29th February with prosecco and canapés reception, cheese board, glass of wine and coffee and chocolate, and hear about Meninadança's work. With a special dance performance. £12.50 donation per person. Email us here to get your tickets.
Volunteers wanted!
If you'd like to volunteer your time, skills and gifts, here in the UK or in the field in Brazil, we want to hear from you! Get in touch by emaiing us.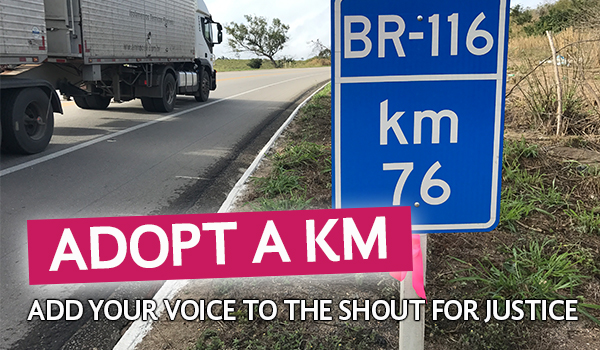 Those of you who signed up to adopt a kilometre of the BR-116 should have received your special Meninadança mugs this week. Next month we will be tying a pink ribbon with your name on your kilometre sign, and sending you a certificate. If you haven't adopted a km yet there's still time! Go to www.meninadanca.org/adopt-a-km to do so online or email us for a standing order form. Your monthly gift is what enables us to continue changing girls' lives in Brazil.
Speak For Me Wristband
A great way to remember the girls of the BR-116, as well as a conversation starter.
Available in black or white. £3 each, or £5 for pack of two.