The Pink Houses: Making a difference in their communities at Christmas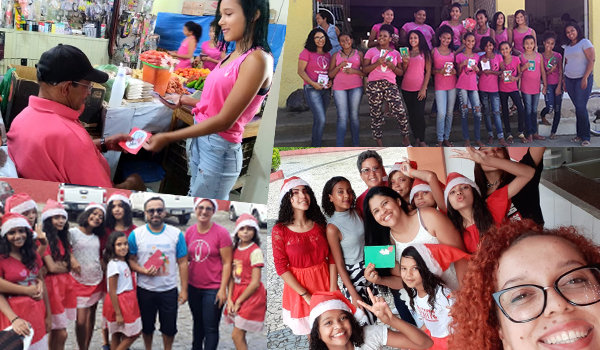 The girls at our Pink House in Medina had an idea this Christmas - they wanted to spread love in their town my making and handing out Christmas cards! With interaction between all our Pink Houses word got around, and soon all the girls in all four projects wanted to do the same in their own communities.
The girls spent weeks making hundreds of cards by hand, including a special message, then on one day took to the streets, going to their town square, shops, the market and the motorway to give them out to local people and passers-by. We loved the girls' initiative of spreading a message of peace and joy in their communities and showing local people the difference the Pink House is making in their lives.
Our 'Christmas in Family' parties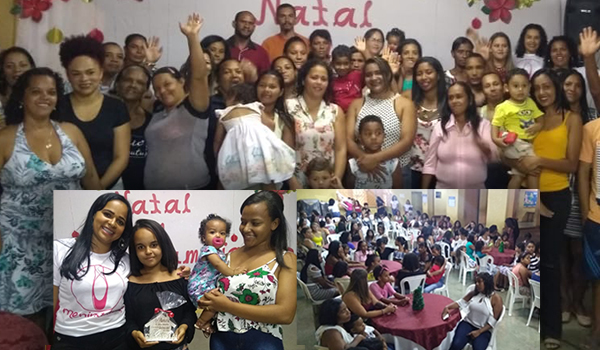 We've been putting on 'Christmas in Family' parties for several years in our Pink Houses. More than just end-of-year gatherings with food, presentations and presents, they have been important times when families have been reunited and reconciled, and learned to face problems together.
This year was no different, with parties with the girls and their families taking place in all of our Pink Houses.
In Padre Paraiso, the mother of one of our girls stood up and, in floods of tears, said: "This time last year I was in a deep depression which no-one could bring me out of. But after Meninadança arrived in the town, the staff insisted in coming into my house, sitting down with me and talking. Every time they left I felt a little better, and that's what got me through this. I'm much better now, and I want to thank Meninadança for everything they've done for me and my family. I don't know where I'd be today if it weren't for you."
Delivering the Delegates' Declaration

Hundreds of you who attended our events in November signed a declaration calling on Brazil's government to act to combat child sexual exploitation on the BR-116.

We'll be delivering the signed declaration to the Brazilian ambassador to London in the New Year.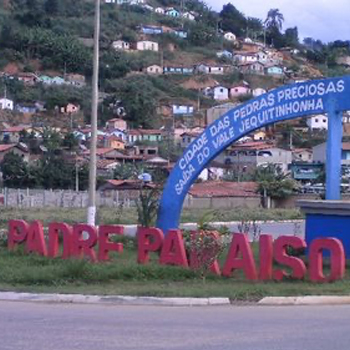 Inauguration of our new Pink House
We have been working with girls in Padre Paraiso for a year, but in a church building while our new Pink House in the town is being rebuilt and refurbished.
The Pink House, which will be ready early in the New Year, will be a beacon of light in the town where hundreds of girls are victims of sexual exploitation and trafficking.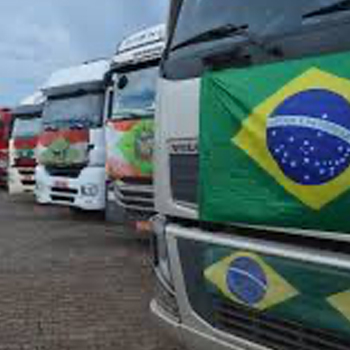 Training up truck drivers
We are in talks with one of Brazil's biggest haulage companies, who want to partner with us to create a 'Truck Drivers For Good' group, of drivers who are trained to identify, report and respond to child prostitution on the motorway, and who will spread a message to other drivers. Watch this space!
Get involved!
Volunteer with us
We need (female) volunteers at our Pink Houses!
If you would like to spend time at our projects in Brazil please get in touch. You can go as part of a two-week 'impact team' or as a longer-term volunteer from six weeks or longer. We are especially looking for people who can teach dance or other performing arts, craftwork or beauty.
Host an event
Can you organise an event, or invite a Meninadança team to your church or group?
We have a captivating multi-media presentation with videos, dance, testimonies and moving stories to introduce people to our cause and work.
We can also help with ideas and resources for fundraising events. Get in touch - we'd love to hear from you.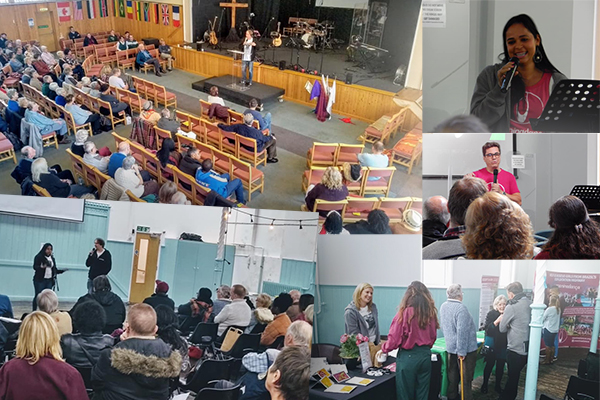 Thank you to everyone who came along to one of our Speak For Me events with our Brazilian team in November.
We look forward to making a difference together in 2020!
Speak For Me Wristband
A great way to remember the girls of the BR-116, as well as a conversation starter.
Available in black or white. £3 each, or £5 for pack of two.