"I've fulfilled my dream of joining the Navy.. thanks to Meninadança"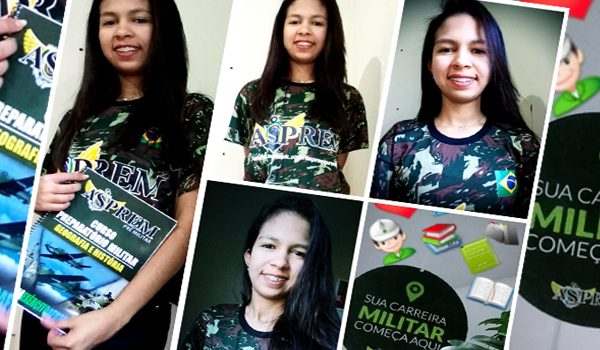 It's always emotional when we get letters from girls who have passed through one of our Pink Houses, and who credit Meninadança with changing the direction of their lives.
This month we received this message from 16-year-old Danielle, who moved to live in Rio de Janeiro after several years at the Pink House in Medina:
"Hello, my name's Danielle. At the moment I live in Rio de Janeiro, but I'm from Medina, where I had the opportunity to take part in Meninadança.
The activities in the Pink House helped free me, from my shyness and the other things that held me back. Today I see a dream coming true for me! I am so grateful to everyone at Meninadança for giving me strength and form, showing me that I am able.
At the moment I'm doing a preparatory course to go and serve in the Navy, a desire that became a dream from the moment that things started to become clearer in my life. I will always have Meninadança as my greatest incentive."
A peak inside our new Pink House in Catuji - ready to change girls' lives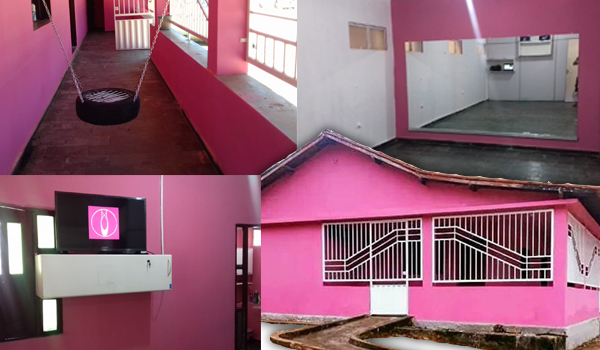 Our team in Catuji has been hard at work this month getting the Pink House building ready to open, and it is now painted, furnished and equipped, with a dance room, beauty salon, kitchen and communal areas. The house is on the side of the BR-116 as it cuts through the town, and is in an important and strategic place to reach out to vulnerable girls as well as send a message about the value of girls to both those living in the town and those driving through it.
Catuji is a distinct municipality in that there are villages in rural locations too far away from town for girls living there to frequent the Pink House. So in a partnership with the town council we will be taking the Pink House to the outlying areas, accompanying the medical teams who visit the countryside communities every week. Council school buses will also help bring girls to the Pink House and return them home. We'll be inaugurating the Pink House Catuji on Friday (Oct 4)!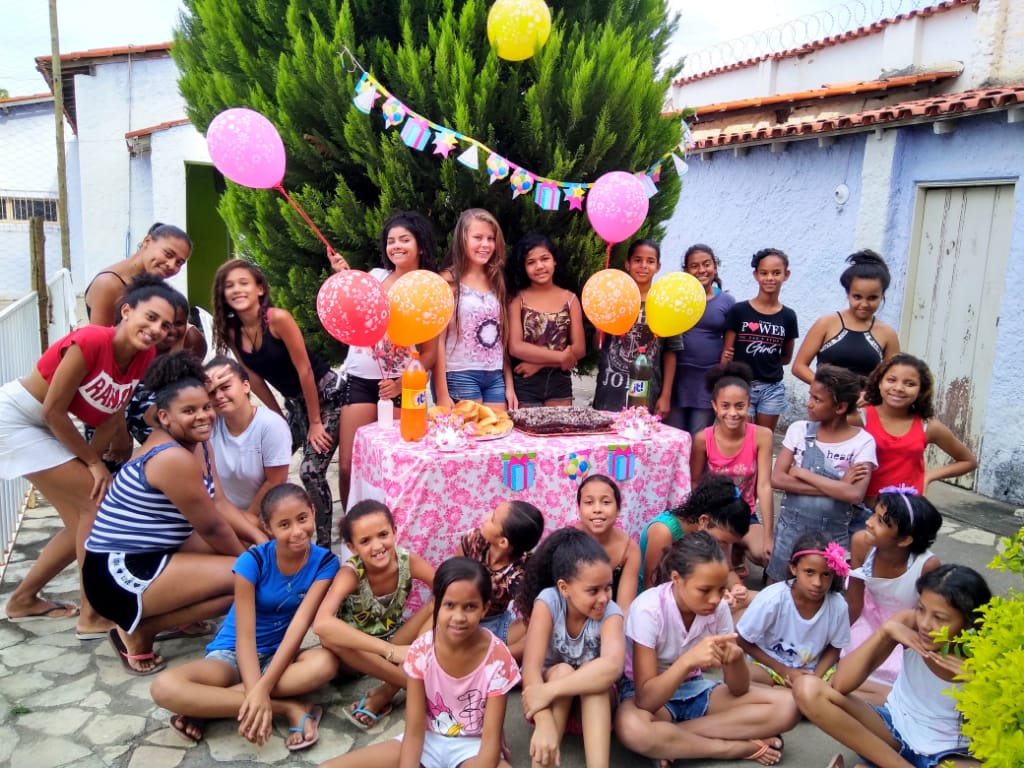 That every month in our Pink Houses we put on a birthday party to celebrate the birthdays of all the girls born in that month? September's party in Medina (above) was last week. It is a way of showing the girls, many of whom do not have their birthdays commemorated in their own homes, that they are loved and valued, and that their lives deserve to be celebrated.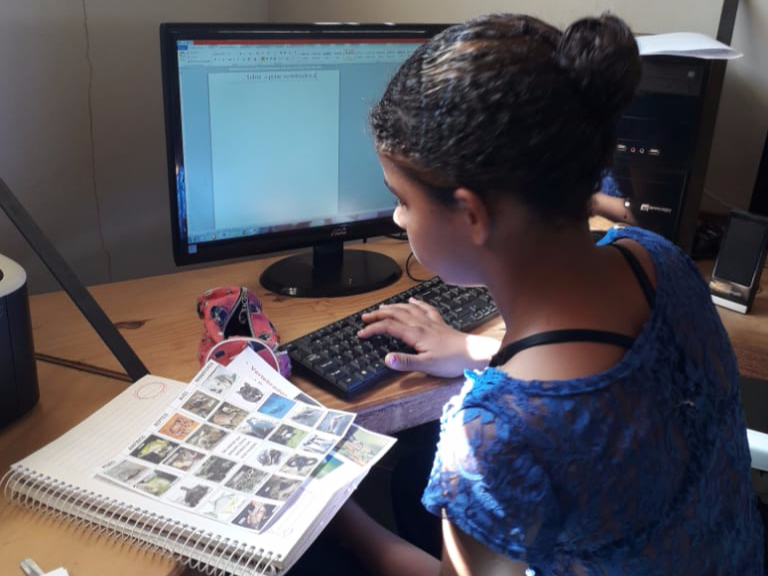 That every girl in our Pink Houses passed their school years last year? With many girls coming from homes where they don't have the space or tranquility to study, we provide extra schooling, help with homework, an IT room where they can get their work done, and an environment where the girls are encouraged to concentrate on their studies and do their best.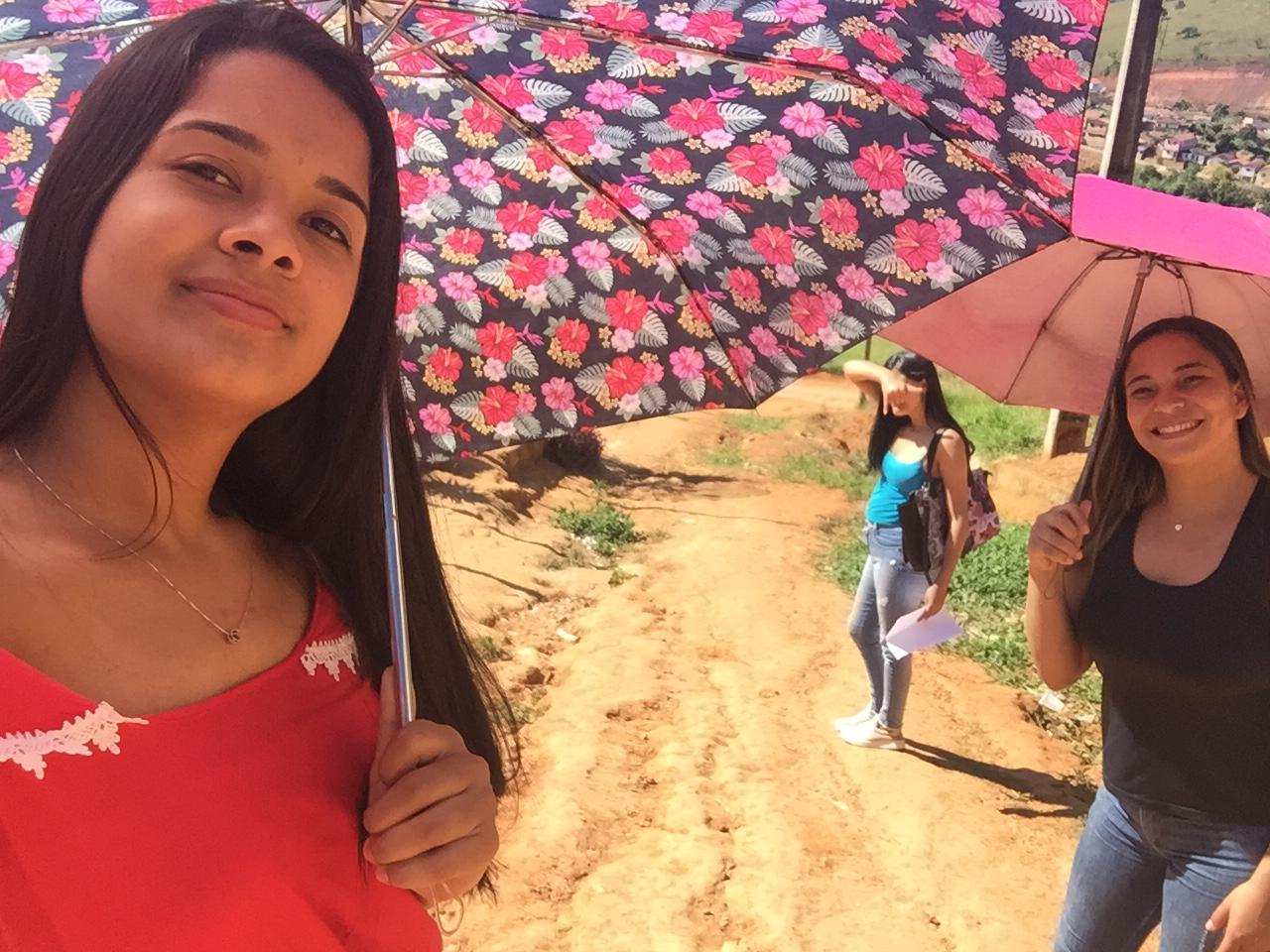 That our teams spend hours every week walking through the local communities to meet up with girls who aren't yet coming regularly to the Pink Houses, and to visit the homes and families of the girls who are? We believe that the girls' families are part of the solution, and that promoting change in the girls' homes is a vital part of bringing transformation to their lives.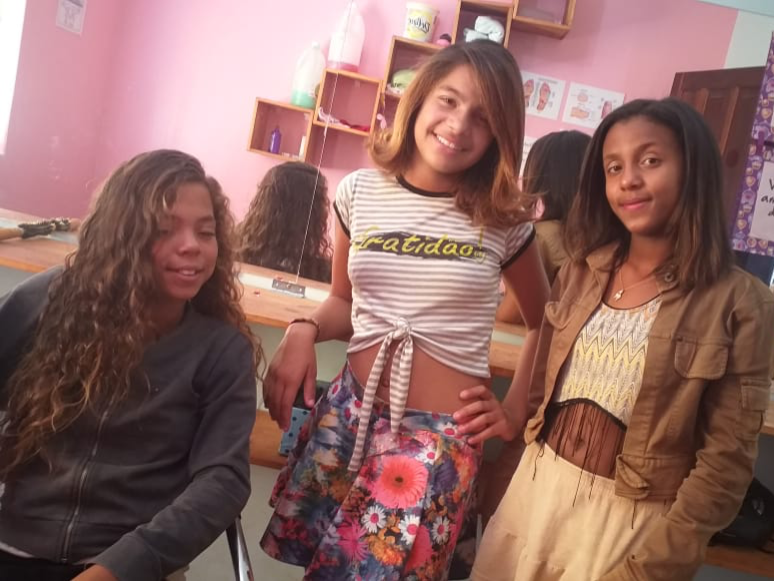 That our Pink Houses each have a fully equipped beauty salon? (Above, girls this month in Candido Sales). These are important spaces where the girls can be pampered, by our team and each other, and where they leave how to value and take care of themselves. Most of all, the time spent together is important for building a relationship of trust with our team.