---
Why Do People Like Fountain Pens So Much? Video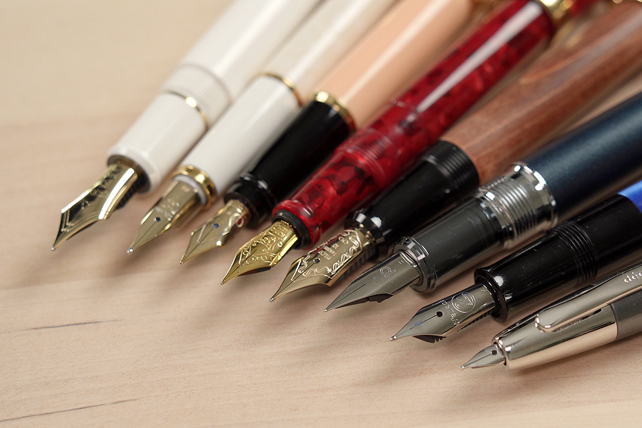 November 4th is National Fountain Pen Day! Learn why fountain pens are the tools of choice for many writing enthusiasts in our new video.
---
The Best Pens & Inks for Tomoe River Paper (Plus Paper Alternatives) Guide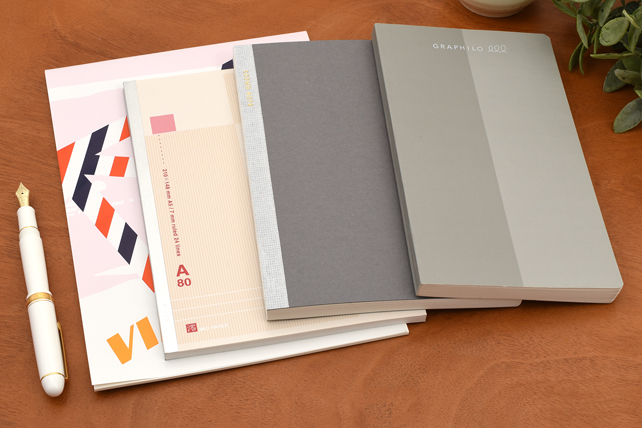 Tomoe River paper is one of the best papers for fountain pens, able to bring out the best of sheen and shading in fountain pen inks. Learn about our top recommendations for this paper, as well as excellent alternatives for it in our guide.
| | |
| --- | --- |
| Inspired by the rich scenery of Australia, several Robert Oster inks reveal fascinating hints of dual-shading on Tomoe River paper. | |
| | |
| --- | --- |
| | Lightweight Cosmo Air Paper can brilliantly reproduce colors, bringing out the best of an ink's shading and sheen. |
| | |
| --- | --- |
| Some Sailor Manyo Inks exhibit shading in different colors from their base depending on how concentrated the ink is on paper. | Similar to tracing paper, Life Airmail paper is extremely thin and slightly textured, providing a bit of nib feedback. |
---
The Beginner's Guide to Fountain Pens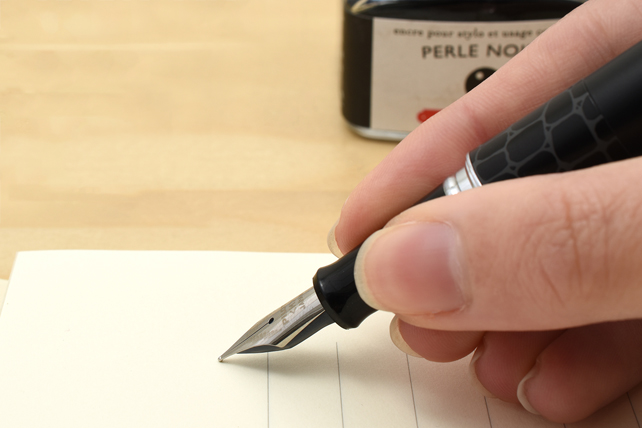 If you're a first time fountain pen user, things may seem daunting. In this guide, we share instructions and advice for beginner fountain pen users or those who need a refresher. Check out our Beginner Fountain Pen Sampler if you're not sure what supplies to start with.
---
Fountain Pen Day Offer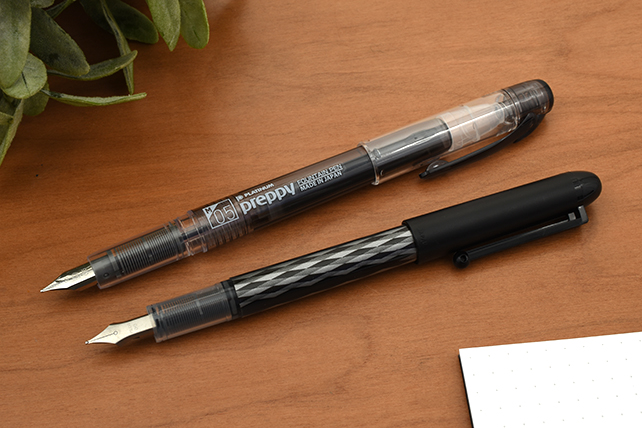 Get a free Pilot Varsity and Platinum Preppy Fountain Pen with any $80.00+ order! Click REDEEM NOW to activate. Offer valid while supplies last or until November 8th, 2022 at 11:59 PT.
---
The Best Fountain Pens for Every Budget Guide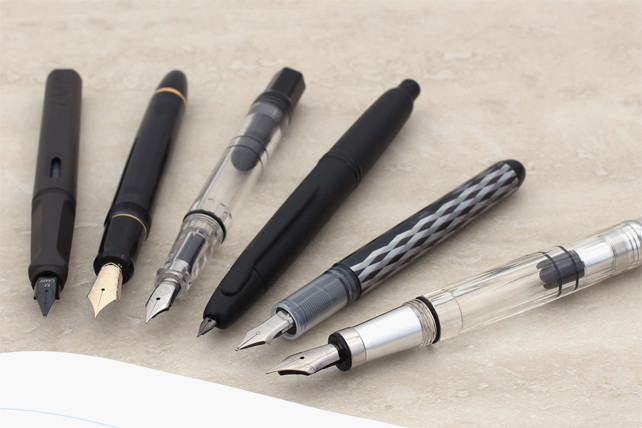 You don't need to break the bank to get a great fountain pen. In this guide, we share our top fountain pens for every budget, as well as tips for picking out your own perfect fountain pen.
| | |
| --- | --- |
| The inexpensive converter-compatible Platinum Preppy provides a range of smooth nibs and rainbow of ink colors. | |
| | |
| --- | --- |
| The stylish and modern LAMY Safari features a contoured grip section to help users hold the pen in the correct position. | For people who love using bottled ink, the high-quality TWSBI ECO is the perfect entry-level fountain pen. |
| | |
| --- | --- |
| Sleek and elegant, the Pilot Vanishing Point uses a clever retractable mechanism activated with the push of a button. | A mainstay of the luxury pen world, the Pelikan Souveran is beautifully crafted and has a perfected piston filling mechanism. |
---
Giveaway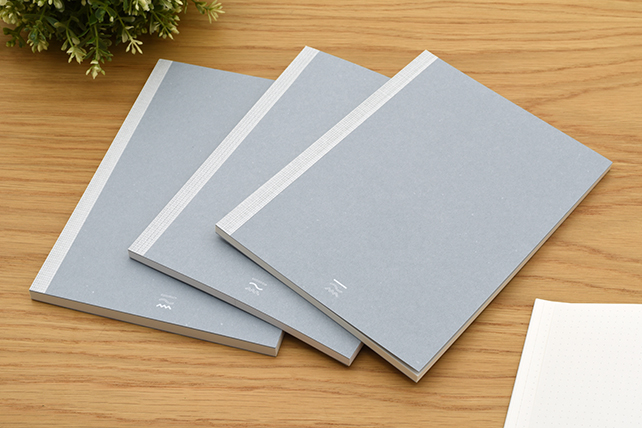 Five lucky winners will receive Kokuyo Perpanep Notebook sets! Each set includes three Kokuyo Perpanep Notebooks as well as an assortment of pens or pencils. Fountain pen users can try their favorite fountain pen with the three different paper textures. Click ENTER NOW to submit your giveaway entry before November 10th, 2022 at 11:59 PM PT.