Welcome to 2020!

We are excited for what's in store for G.A.N.G. this year with new initiatives such as the diversity events we kicked off at the end of 2019 as well as ongoing programs like the annual G.A.N.G. Awards Show (March 19 in San Francisco), the G.A.N.G. Scholars program as well as member events in the US and abroad.

And Speaking of GDC—for those going to GDC, be sure check out the perks page for a 10% discount off the GDC Audio Pass by January 29.

Happy new year to everyone, and remember that our organization runs on the energy of its members. If you are looking for a way you can help, please don't hesitate to reach out.

Brian
GDC 2020 - 10% G.A.N.G. Discount (Audio Pass) - ENDS JANUARY 29th!

It's 2020 and GDC is right around the corner! Pass prices will be rising as we get closer to the event. Did you know that members of G.A.N.G. get a discounted Audio Pass?! Check out the Member Perks page for 10% off the Audio Pass (that discount is basically the price of your membership!)

Discount ends on January 29th at 11:59 PM PST!

GDC also means the return of the G.A.N.G. Awards on Thursday, March 19th at Moscone West from 7:30PM - 9:30 PM. Afterparty immediately following at the same location. Stay tuned for more details!
Member Spotlight - Tom Salta

This month, we are featuring ASCAP winning and MTV VMA nominated composer Tom Salta! Tom shares with us his experience working on one of his most recent projects, "Wolfenstein: Youngblood."

ASCAP winning and MTV VMA nominated composer Tom Salta is one of the most versatile and prolific music artists/producers working in film, television, advertising and video games. Renowned for crafting emotionally engaging soundtracks for multimedia, Salta has received widespread industry acclaim for his world-class produced hybrid scores featured in film, television and video games such as Machine Games' WOLFENSTEIN : Youngblood & Cyberpilot, Microsoft's iconic HALO series (G.A.N.G. Best Original Soundtrack Award), Ubisoft's PRINCE OF PERSIA: The Forgotten Sands and RED STEEL (IGN Award for Best Original Score), Tom Clancy's GHOST RECON and H.A.W.X series, as well as the epic theme music for the record-breaking online multiplayer game PLAYERUNKNOWN's BATTLEGROUNDS, which has sold in excess of 50 million units with over 400 million players.

Click here to read our full interview with Tom!
Lamps Rides the Waves – Plugin Insight from Preset Creator, Lamps Lampadinha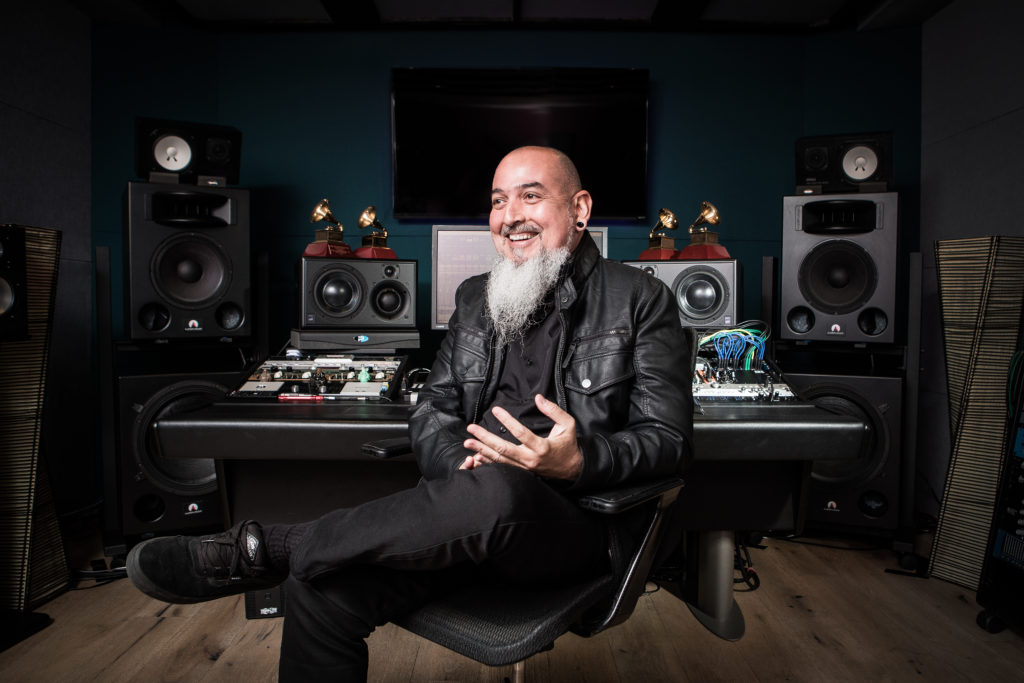 We had the opportunity to chat with Lamps Lampadinha about some of his recent work for Waves. Lamps helped create plugins and consult on the creation of various plugins within the Waves library. Visit the perks page for a 10% discount!

Lamps Lampadinha is a swiss army knife when talking about music, films, and sound. Sound designer, re-recording mixer, mixing, recording, mastering engineer and music producer, Lamps has 5 Latin Grammys under his belt. As a music producer and mixer engineer, Lamps has worked with hundreds of artists, like Souls Asylum, Ugly Kid Jow, Roberto Carlos, and Carlinhos Brown. As a dialog editor and mix engineer, Lamps was part of one of the most successful branded content campaigns of all time in Brazilian TV, called "Gente que faz". As a dialog editor, Lamps recorded and edited the dialog for the successful game, FIFA 2000: Major League Soccer. Today, Lamps designs, mix and edit sound for films and games in Los Angeles.

To read the full interview, click here!
Sam Marshall's "Concrete Genie" Involves Students at SFCM

Sam Marshall wants you to know that it's okay to fail. In fact, he encourages it.
A video game composer and member of the music department at Sony Interactive Entertainment since 2013, and a mentor to aspiring video game composers at the San Francisco Conservatory of Music, Marshall emphasizes that starting over is just part of the process. "It's okay to feel like you've failed. I write terrible music all the time. That's part of the process—you have to fail a bunch before you get it right, and that's okay. You figure it out; it often just takes a few spins to get there."

Click here to read the full story!

NAMM 2020 TEC Awards Honors Game Audio Innovations, Musical Legends and Audio Pioneers

"Held during the global Crossroads of the Music, Sound and Entertainment Technology, The 2020 NAMM Show, winners in 23 technical and eight creative excellence categories were announced at the 35th Annual NAMM TEC Awards, Saturday, January 18, including Insomniac Games and Sony Interactive Entertainment taking home top honors in the Interactive Entertainment Sound Production category for Marvel's Spider-Man.

The NAMM Show also included a new collaboration with Esports Circus, further putting the global spotlight on game audio and their varied applications.

Presented annually at The NAMM Show, the TEC Awards recognizes the exemplary achievements and innovations behind the sound of recordings, live performances, films, television, video games and multimedia.

Comedian, actor and musician Fred Armisen took to the podium to host, and innovative producer, songwriter and artist Joni Mitchell was given one of the night's most anticipated honors from The Les Paul Foundation. Mitchell remarked that she was "truly honored," as several artists took the stage to give the folk songwriting heroine a musical celebration worthy of her long and revered career. The repertoire included Suzanne Santo for "The River;" Kevin Ross for "A Case of You;" Weyes Blood for "Woodstock;" and Venice performing "Free Man in Paris."

Recording engineer Dave Pensado and record industry veteran Herb Trawick, the creative duo behind the weekly web series Pensado's Place, were named recipients of the 2020 TEC Hall of Fame award.

The TEC Awards ceremony kicked off with a Don Wilson Tribute performance and medley of Ventures tunes that thrilled the crowd before legendary guitarist "Skunk" Baxter took the stage.

NAMM extends a sincere thank you to G.A.N.G for its support of NAMM and the Awards. Learn more at tecawards.org, and see you next year when The NAMM Show and TEC Awards return to Southern California, January 21–24, 2021.

G.A.N.G. wishes to acknowledge our sponsors for taking home wins at the TEC Awards. Congratulations to Formosa Interactive, FabFilter, Line 6 and iZotope!

Members of G.A.N.G. met up for a casual evening of live music and camaraderie at the Hilton Mix Lounge. There was a wonderful turn out of current, long-time, and new members and new faces who are inspired to join!
Gordy Haab and Stephen Barton Win Inaugural SCL Award with "Star Wars Jedi: Fallen Order"

"Star Wars Jedi: Fallen Order" Composers Gordy Haab and Stephen Barton Win an Inaugural Society of Composers & Lyricists Award

Los Angeles, CA (January 8, 2020) -- The inaugural Society of Composers & Lyricists Awards took place last night, January 7th at the Skirball Cultural Center in Los Angeles. Composers Gordy Haab and Stephen Barton took home the first-ever Outstanding Original Score for Interactive Media award for the Electronic Arts game "Star Wars Jedi: Fallen Order." The award was one of six given out during the evening.

For "Fallen Order," Stephen and Gordy spent 14 days recording a total of 7 hours of music with 300 musicians at Abbey Road Studios. It's arguably one of the most ambitious scores ever recorded for a "Star Wars" game. The game was scored, recorded, and mixed for a spatial audio environment in 7.1 surround. Meaning it was designed for gamers to experience it in surround, like the walls have fallen down and they are in the room with the orchestra playing.

Barton concluded their acceptance speech with "We're never giving up our writers' share!" -- referencing Discovery Network's demand that composers surrender all future royalties. The remark brought cheers from the 300 attendees.
MAGFest 2020 G.A.N.G. Remix Award Winners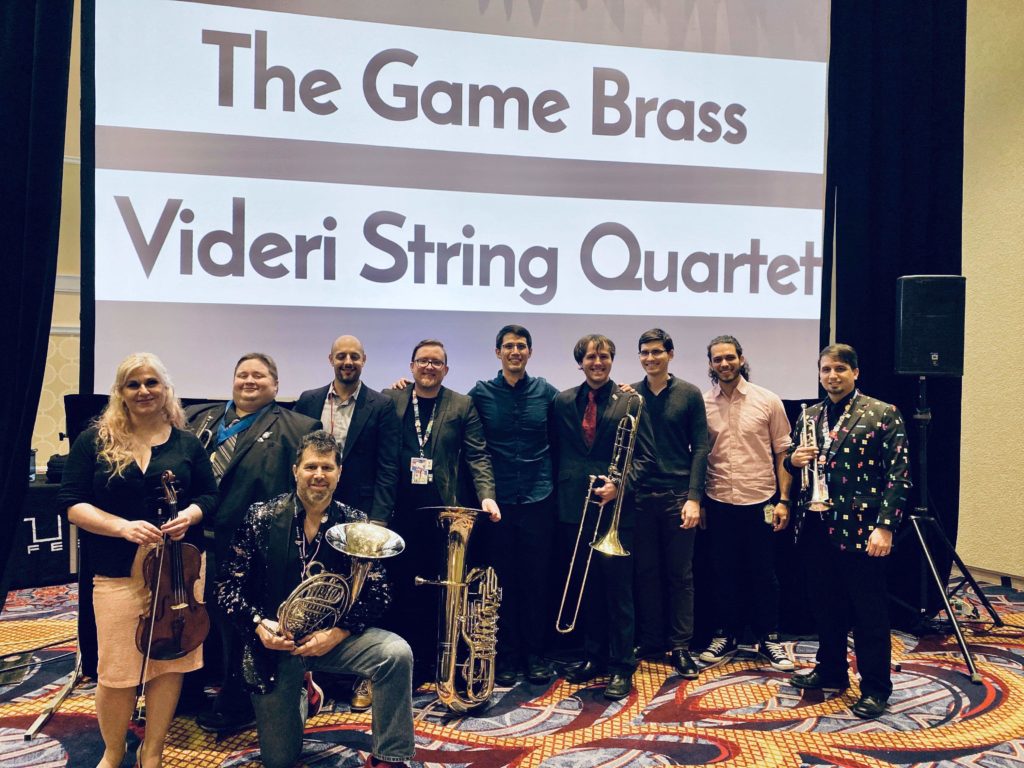 MAGFest 2020 took place the first weekend of January at the Gaylord National Resort and Convention Center in Maryland. Tens of thousands of video game music enthusiasts, fans, and professionals journey together to spend the weekend celebrating video game music. In recent years, G.A.N.G. has hosted a special remix awards show to honor those in the industry with the talent and passion for creating remixes of their favorite video game music tunes. This year saw "The Game Brass" ensemble taking the honors of "Best Video Game Music Remix Album."

To see the full results, click here! You may see some familiar names as judges for the event!
G.A.N.G. Diversity Initiative - Seattle & San Francisco Events
The G.A.N.G. Diversity Initiative hosted two more events last November - one in San Francisco, and the other in Seattle! Attendees were able to experience talks from professionals of various backgrounds. Below is a list of some of the industry veterans that spoke at the events. As the evening went on, the rooms broke out into smaller groups where everyone was able to share their experiences and hear other perspectives from their fellow game audio colleagues and friends. The goal was to raise awareness of industry conversations, and help create a more inclusive and open-minded environment in which all can be comfortable to create art in.

Seattle Speakers:

Sally-Anne Kellaway

Nadia Wheaton

Kristen Quinn
San Francisco Speakers:
Leslie Ann Jones
Marielle Jakobsons
Angelica Advincula
Here's what some of the attendees had to say about the events:

"Thank you so much for putting this together! I love that these issues are being discussed publicly. Can't wait for more :)"
"I really enjoyed the breakout session format. It's great to have the chance to hear from each of the speakers in a more intimate setting."
"I am most interested to learn more from under-represented minority members of our community about what people who make up the majority (such as myself) should and can be doing to help bring change in the industry in a way that respects the concerns and anxieties of minority members."
These last few months have been filled with a plethora of events. G.A.N.G. along with some of our Partners hosted gatherings at GameSoundCon, Chloe's at Golden Road Brewery, Diversity Initiative Events in both San Francisco and Seattle, LA Percussion Rentals, NAMM and more!


GameSoundCon hosted a G.A.N.G. Hang that included hundreds of game audio professionals who met at the Millennium Biltmore in Downtown LA. The first night included a networking event, where members of G.A.N.G. that did not have badges to the conference were able to attend the mixer to make new connections while mingling with old friends.
In early October, the LA G.A.N.G. Hang Kickoff Event sponsored by Keywords Sound Lab was a great opportunity for members of the LA game audio community to get together to have a good time! Attendees were able to eat and drink, play party games, and even walk away with prizes!
Edouard Brenneisen walked away with a Krotos prize bundle, saying "I came to the LA GANG hang to see old friends and meet new ones, stayed for the churros, and, much to my surprise, was the lucky winner of an awesome raffle prize courtesy of Krotos! Statistically, this probably means I'll never win the lottery, but I'm really thankful to GANG for the friendship and good times. I'm super excited at the idea of turning Igniter Full Tank into my ultimate musical sound design weapon!"
G.A.N.G. coordinated two workshops at LA Percussion Rentals. These workshops were geared toward composers and sound designers interested in experimental design using various percussion instruments. Members were able to utilize the instruments at LA Percussion Rentals to generate sounds, and gain insight onto library creation.
Check out the video below!
For future events, keep an eye on the Game Audio Network Guild's Facebook page for announcements!
Experimental Percussion Workshop at LA Percussion Rentals
New Member Liaison - Cody Matthew Johnson!
G.A.N.G. has a lot of moving parts and we are happy to announce our New Member Liaison, Cody Matthew Johnson! Cody has been active within the community and hopes to bring a fresh light of engagement to new folks that are joining G.A.N.G.

"It was not too long ago I joined G.A.N.G. in the quiet of the night before GameSoundCon, lurking anxiously in the shadows, worrying about socializing and acceptance into the game audio community. Crossing over from Film, TV, and trailer work, I didn't know quite what to expect given the drastic differences in nature and culture between the industries. Beginning with GameSoundCon in 2018 and continuing into 2019, I quickly realized how warm, accepting, & welcoming the G.A.N.G. community can be towards new members and that I should have joined this community years ago.

It was the realization that G.A.N.G.'s value comes from not only existing members, but new members who will pave the path of the organization and community into the future that piqued my interest of involvement. Every sound designer, composer, and audio adjacent professional and/or aspirant has immense value and their participation to the community should be encourage and accepted with open arms by us all - and it is.

Some of the joys of last year have been meeting new people, educating, and helping those looking to break into the industry at events like PAX East, E3, GameSoundCon, Tokyo Game Show, Super MAGFest, and recently NAMM.

I am immensely proud and excited to be the New Member Liaison for the Game Audio Network Guild and strive to bring a positive outlook to the community, bolster our ability to educate each other, and to create incredible sonic worlds together!"



Please email Cody at membership@audiogang.org with questions about events, membership perks or any other inquiries
Academy of Scoring Arts Broadens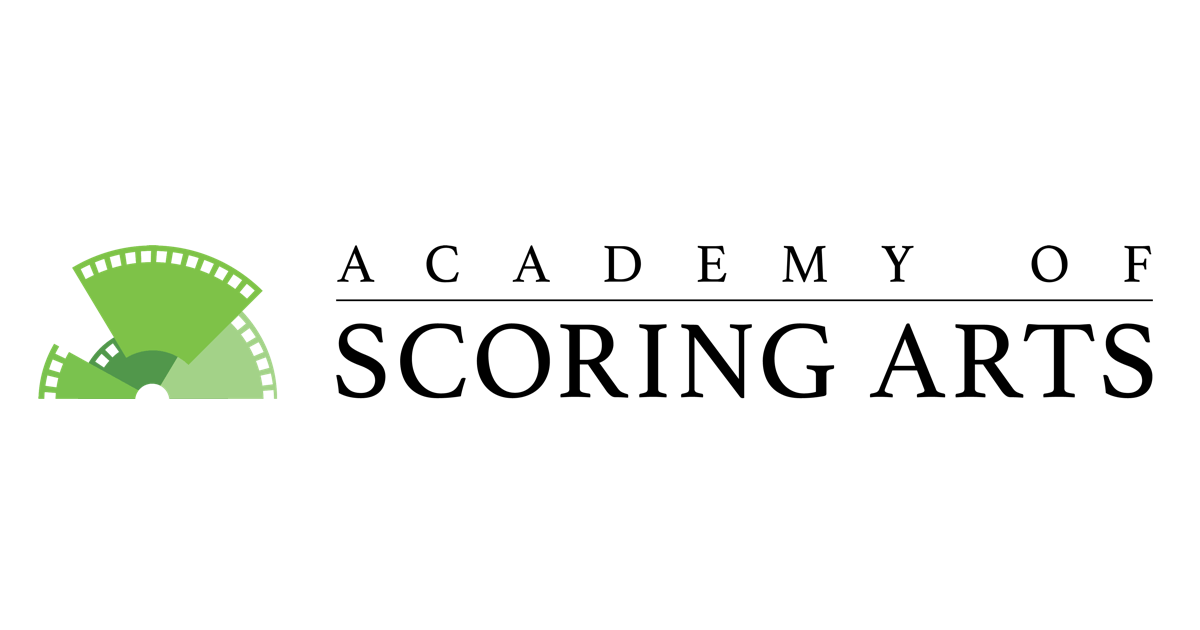 The Academy of Scoring Arts, the leading community of industry professionals dedicated to the art of scoring, is for the first time making its programming available to the world at large. For over 10 years, the ASA has produced salon-style score study and composition-related events held almost exclusively in Los Angeles. Through their new membership-based structure, they are making available more than 100 recorded panel discussions, score studies, and interviews to the worldwide community of film, television, game, trailer, media music professionals, and fans.

To read the full story, click here.
MANY THANKS TO OUR GENEROUS SPONSORS
DIAMOND
PLATINUM
GOLD
SILVER
BRONZE
PATRON