Retail Specials
02/21/13 - 02/27/13
* Frog Legs $7.99/lb.
* Steelhead Trout Filet $11.99/lb.
* Medium Shrimp 31/35 $6.99/lb.
* Steamer Clams $4.99/lb.
(Pictured above: Steamer Clams Picture and Recipe Courtesy of: Simply Recipes)
Chef Prepared Special:
Jambalaya Stuffed Quail $5.49/each.
An easy weeknight dinner, just bake and serve! Yummy.
Thought for the Week
"Never blame anyone in your Life. Good people give you Happiness. Bad people give you Experience. Worst people give you a Lesson; and the Best people give you memories." - A wise man (or woman)
TEDx Austin 2013
TEDx Austin
: Chef Rich Taylor's contribution to
xLunch
s' theme of...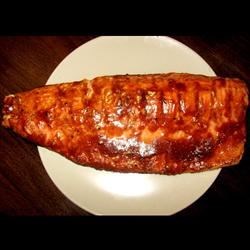 (Recipe Courtesy of:
Allrecipes
)
Hours
Monday - Saturday
Retail: 8:00 a.m. - 8:00 p.m.
Restaurant: 10:30 a.m. - 9:00 p.m.
Follow Us
Contact
Quality Seafood Market
5621 Airport Blvd
Austin, TX 78751
Wholesale: 512-452-3820
Retail/Restaurant: 512-454-5828
Fax: 512-452-3702
qualityseafoodmarket.com
Catch of the Week Archives
Read
past issues
of our weekly newsletters.