Retail Specials
10/24/13 - 10/30/13
* Andouille $7.49/lb.
* Sea Scallops $7.49/ 1/2 pt.
$15.99/pt.
$31.98/qt.
* Frozen Razor Clams $16.99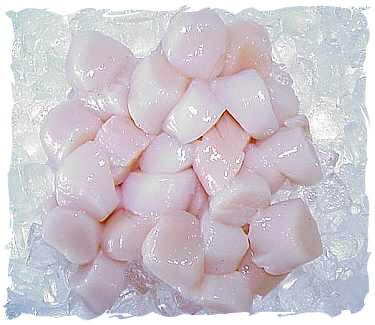 (Pictured above: Sea Scallops)
Chef Prepared Special:
Sesame Mustard Honey Ruby Red Trout!
$12.49/lb.
Quality Seafood Market Sesame Mustard
Honey Co-Op Local Honey
Olive Oil
Cayenne
375° for 12-15 min.
Thought for the Week
"Whether it's the best of times or the worst of times, it's the only time we've got." - Art Buchwald
TONIGHT! DRESS BY CANDLELIGHT!
Horseshoe Bay Wine and Dine Festival!
Recipe of the Week
(Recipe Courtesy of:
The Petite Pig
)
Hours
Monday - Saturday
Retail: 8:00 a.m. - 8:00 p.m.
Restaurant: 10:30 a.m. - 9:00 p.m.
Follow Us
Contact
Quality Seafood Market
5621 Airport Blvd
Austin, TX 78751
Wholesale: 512-452-3820
Retail/Restaurant: 512-454-5828
Fax: 512-452-3702
qualityseafoodmarket.com
Catch of the Week Archives
Read
past issues
of our weekly newsletters.