Retail Specials

11/24/11 - 11/30/11
* Fresh Tilapia Fillets ($7.99/lb.)
* Ruby Red Trout ($8.99/lb.)
* Medium (31/35 ct) TX Gulf Shrimp ($6.99/lb.)
(Pictured above: Ruby Red Trout)

Chef Prepared Special
Gulf Oyster Dressing and/or Andouille and Dried Cherry Dressing ($14.99 each, serves 4-6).
Thought for the Week
"Thanksgiving is the holiday of peace, the celebration of work and the simple life... a true folk-festival that speaks the poetry of the turn of the seasons, the beauty of seedtime and harvest, the ripe product of the year - and the deep, deep connection of all these things with God." - Ray Stannard Baker (David Grayson)
Pesce di Pasta
We are featuring a fall pasta series called "Pesce de Pasta" in the restaurant. Each week Chef Rich Taylor will prepare a healthy and hardy pasta dish that will showcase our fresh seafood from the market. Pesce di Pasta will run Thursday through Saturday over the fall. This week he is dishing up...
Blackened Shrimp Alfredo
Texas Gulf shrimp grilled with our Quality Seafood Blackening Seasoning served with linguine and Alfredo sauce, a garden salad and toasted bread for $12.99.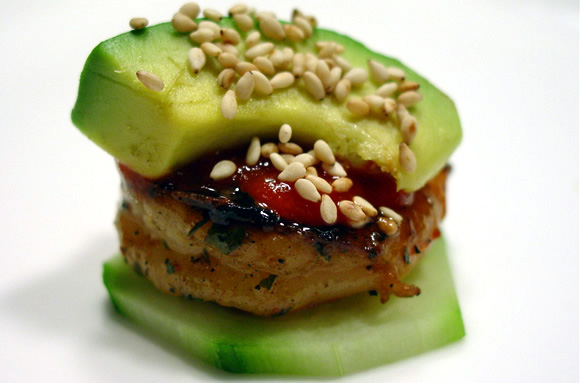 (Recipe Courtesy of:
A
verage Betty
)
Hours
Monday - Saturday
Retail: 8:00 a.m. - 8:00 p.m.
Restaurant: 10:30 a.m. - 9:00 p.m.
Follow Us
Contact
Quality Seafood Market
5621 Airport Blvd
Austin, TX 78751
Wholesale: 512-452-3820
Retail/Restaurant: 512-454-5828
Fax: 512-452-3702
qualityseafoodmarket.com
Catch of the Week Archives
Read
past issues
of our weekly newsletters.