Make Plans to Attend the Rogue Winterfest Weekend Holiday Events!
Rogue Winterfest is an incredible five-day festival held at Evergreen Federal Bank's Bear Hotel. The Festival features four spectacular events (Gala & Grand Auction; Golden Social; Weekend Holiday Events; and Culinary Classic & Silent Auction) and raises funds to help children, adults, and families with mental health needs at Family Solutions, Kairos, and Options for Southern Oregon.
What's Happening During the Weekend Holiday Events - Saturday, December 7 and Sunday, December 8?
You step into a magical winter wonderland when you walk into Evergreen Federal Bank's Bear Hotel. The Bear Hotel is a one-of-a-kind artwork museum that showcases Evergreen's many community projects.

Half of The Bear Hotel is home to Evergreen Federal Bank's Southern Oregon Adventure which includes a towering redwood forest, Crater Lake, vineyards, beaches, caves, Hellgate Canyon, and the roaring Rogue River. This exhibit is the creation of Evergreen Federal Bank and is designed and produced by local artists. At this time of year, artists have added winter touches which are sure to amaze you. It is a stunning tribute to the beauty of Southern Oregon.

The other half of The Bear Hotel is dedicated to Rogue Winterfest. Thirty creatively designed holiday trees and art pieces are illuminated by thousands of lights. Live entertainment is heard throughout The Bear Hotel, enhancing the spirit of the season. During the Weekend Events, entertainment changes every hour on the hour.

Weekend Holiday Entertainment
| | |
| --- | --- |
| Saturday, December 7 | Saturday Entertainment Line-up |
| 10:00 to 10:45 am | GPHS Chamber Orchestra Ensemble |
| 11:00 to 11:45 am | Rogue Singers |
| 12:00 to 12:45pm | GPHS Sounds Unlimited |
| 1:00 to 1:45 pm | GPHS Jazz Band |
| 2:00 to 2:45 pm | Timeless |
| 3:00 to 3:45 pm | Donna Tennaro |
| | |
| --- | --- |
| Sunday, December 8 | Sunday Entertainment Line-up |
| 10:00 to 10:45 am | Bob Clark |
| 11:00 to 11:45 am | Hula Hoop Hope |
| 12:00 to 12:45 pm | Mike Stapley |
| 1:00 to 1:45 pm | Janeen & Michele (Dynamic Divas) |
| 2:00 to 2:45 pm | Timeless |
| 3:00 to 3:45 pm | Donna Tennaro |
Weekend Holiday Activities:
View decorated trees and locally produced art
Meander through the Southern Oregon Adventure
Visit with Santa and Mrs. Claus
Home Depot Building Projects
Stop by Mrs. Claus' Kitchen
Coloring and Letters to Santa
Santa's Workshop
Face Painting
Visit Mermaids in the Oregon Caves
Fish at the North Pole
Vote on People's Choice Award
See below for hours and prices. Tickets only sold at the door.


Continues Giving

Over 85 years ago a small group of people living in Grants Pass, decided to form a bank. The country was emerging from the Great Depression and residents needed a place to keep their money safe. They sought a Mutual charter that would foster ownership by members and reinvest in our community. In 1934, Evergreen Federal Bank was founded.
Today, Evergreen is pleased to operate under the same Mutual charter. "We exist to serve our customers locally and make a positive difference in the communities we serve," says bank president Jeff Hyde. "We are pleased to be one of only two Mutual banks operating in Oregon," he adds. "Our unique charter along with the support of our customers is what enables Evergreen to give back in meaningful ways."

Events like Rogue Winterfest are examples of how Evergreen is able to give back. In 2005, Evergreen determined our community could benefit from having an indoor facility for hosting Evergreen sponsored fundraising events. In 2006, they finished building Evergreen's Bear Hotel and opened its doors to Rogue Winterfest. Since this time, Rogue Winterfest has been able to raise over $1 million dollars to support mental health organizations in Southern Oregon.

"We are pleased that Evergreen's investments are helping people in our community," adds Jeff. "When I look around the Bear Hotel and see individuals coming together in support of this cause, I am reminded of the group of people that had the desire to make a positive difference in their community 85 years ago. We are pleased to stay true to that mission today."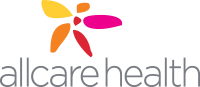 Community Giving Efforts

Every year AllCare Health sponsors Rogue Winterfest and its festival and fundraiser to improve healthcare in Josephine County. Money raised from this year's festival will fund improvements to mental and behavioral health services and increase program offerings in Josephine County.

Especially during the holiday season, when emotions can run high as people remember those they've loved and lost, mental health programs are valuable to people who find themselves feeling fragile, depressed, or unable to cope with the realities of loss or loneliness. It's crucial to have resources available for people seeking help. That's why AllCare Health invests in mental and behavioral health programs in communities throughout Southern Oregon.

AllCare Health emphasizes the importance of a whole-person approach to healthcare. All Oregonians should have access to high-quality healthcare to improve mental and emotional health in addition to physical health so they can get back to being themselves.

As part of our commitment to improve mental healthcare services and to provide healthcare that works for our community, we support this year's Rogue Winterfest and wish all Southern Oregonians a safe and happy holiday season.



All events (except the Weekend Holiday Events) are SOLD OUT.
Check out our website for a list of trees and art to be auctioned the night of the Gala & Grand Auction, a complete list of Event Sponsors, the Gala's gourmet menu, and Culinary Classic participants.
Location: Rogue Winterfest events are held at Evergreen Federal Bank's Bear Hotel, 2101 NE Spalding Avenue, Grants Pass.
For sponsorship possibilities and additional information, please contact:
Sue Price, Event Planner: sue@roguewinterfest.org or 541.890.5472
Gigi Ashley, Event Coordinator: gigi@roguewinterfest.org or 541.660.3430