Not-for-Profit.org.nz - recent website posts
News Items
Visit the webpage for links to selected news items about charities and non-profits in New Zealand.

Recent articles linked from the page include:
Individual giving means a range of values are represented

Changes needed to ensure charity money goes where it's meant to

Where Kiwis donate their money, and why starving children in Africa don't rate

Applications open for charities to partner in Auckland's 2020 Round the Bays

Poto Williams says new Ministerial position 'an absolute honour and a privilege'

Profit with a purpose

The People's Report on the 2030 Agenda and Sustainable Development Goals – 2019

Wellbeing data for New Zealanders
Read these articles and others here

Reform of the Incorporated Societies Act 1908
As previously commented, the Review of the Incorporated Societies Act – commenced in 2012 – is moving glacially through the parliamentary/government process. At the start of May, the Minister of Commerce and Consumer Affairs presented a paper to Cabinet which comments on the various submissions and proposals in respect of the Bill and recommends various changes to the draft Bill.
The Cabinet decision has also been released. This includes an invitation to the Minister "to report back to Cabinet with the final text of the draft bill later in 2019, with a view to its introduction to the House."
The various government papers have been released and can be accessed here. Previous posts on this subject can be found here

Investors sought
NFP Resource recently became aware of an inventor seeking friends to help to fund the development of a patented "Seamless Online Charitable Donation System" for implementation in the global charity market. It looks interesting. NFP Resource has no involvement with the project and cannot endorse it, however. we feel that it is possible that the idea may appeal to members of the non-profit community. The patent "aims to streamline both inputs and outputs in an easily managed way to minimise the cost of the donation procedure and to maximise the ease of obtaining a tax credit or a tax refund for registered donors. The benefits of a "Seamless Online Charitable Donation System" apply to all participants including Service Provider, Donor, Donee and tax authority." If you are interested in finding out more about the project please contact the inventor (without obligation) directly. Email: Bruce Reeves
Workshops, Seminars and other Training
Selected training events this month:
EXULT run a number of workshops throughout the country. Click here for the programme
Meetings and Minutes: Meetings and Minutes are subjects that often cause considerable anxiety and frustration amongst boards and committees. Governance New Zealand has just published information about two video training courses on the subjects. Whilst we at NFP Resource have not viewed them, Governance NZ is a highly respected organisation with a solid reputation ... <More details>

Are you running a training session?

If you are running a training session or conference of general interest to non-profits please let us know so that we can include the information in our calendar
Other training opportunities: Visit the <NFP Event Page>
Better Boards Conference 2019 1-4 August 2019, Brisbane
AuSAE LINC Conference 16-18 September 2019, Napier

Snippets
Facebook
-o0o-
Focus
From time to time we include focus on a local small charity. If you would like your charity featured please submit an article of up to 500 words for consideration. We cannot guarantee publication but all submissions will be considered.

Xero
Did you know that Xero offer a month's free trial and a 25% discount on subscriptions to their cloud-based accounting software to registered non-profits? <Details>

FREE!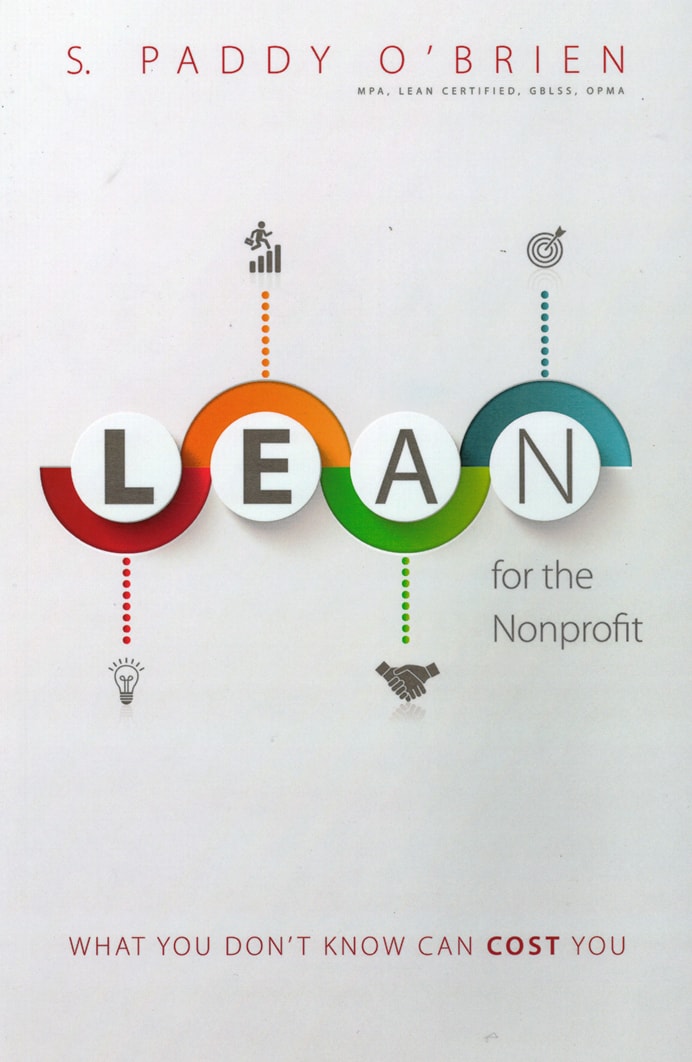 We still have some copies of "LEAN for the NonProfit" by S.Paddy O'Brien to give away to subscribers. (Reviewed here). To bid for a copy please send your mailing address to editor@not-for-profit.org.nz

Services for non-profits
Visit our 'Resources' page for links to useful services for non-profits including consultants, accountants, software etc.