An Engineer's Soliloquy


---
We've been doing a lot of location audio in the last couple of months. Most of you already know that using a dedicated location audio engineer for video shoots is the best way to get quality audio. That's because it's not easy. We often say getting good location sound is like herding cats, or is an "impossible dream." We're often faced with impossible odds at getting good sound. So house lights down, single spot on stage center. It's not Shakespeare, it's definitely not Arthur Miller. It's not even as good as listening to Charlie Brown's teacher reading the phone book aloud, but enjoy.
Oh Master of Perfect Sound, why do you laugh at us?

Why do you relish every complication we encounter?

Is it because our wretched souls can never achieve the perfection you embody?

Is it because you are in league with our arch enemies - the air conditioners and lawn mowers?

You bellow with laughter when traffic and airplanes invade our microphones.

You delight with echos.

You take perverted pleasure when we're required to hide a microphone.

Like the devil, you possess the souls of grips commanding them to add one more light. You then giggle at the boom shadow we now cast.

Your put us in impossibly tiny rooms and long hallways to test our mettle.

Because you descended from the gods of audio, you know only perfection.

You walk among empty buildings and deserted streets.

Your world has no wind, no birds, no locusts.

It is all a game with you.

Okay, you win.
---
Dynamix Tech Notes
Location sound is one of the most misunderstood and underutilized parts of production. Often seen as an unneeded expense, it can come back to haunt you. There are 3 common reasons the A-Team (audio team) is called in to "fix" bad location sound.

It was recorded by someone unskilled or under-trained, causing over-modulation, low-level, noise, or other problems easily corrected for by an experienced professional in the field.

It was recorded using inferior methods, such as using the built-in camera microphone or low-budget equipment.

There was no budget to begin with.
The typical day rate for a location recordist with 2 microphones and a mixer is about $500. The typical "fix-it" cost for 5 minutes of location audio with some of the above-mentioned problems is... drum roll, please...$500. And the "fixed" audio is usually less than stellar and held together with band-aids. Sure, no location audio sounds like it was recorded in our whisper-quiet VO booth, but the ratio of usable sound from using an audio pro as opposed to not is much greater.

Having one person concentrate solely on sound (which is half the production) will allow you (or the videographer) to focus (pun intended) solely on the visuals. Hiring an audio professional not only brings in specialized location equipment, but experience. You'll reduce time, cost, and headaches.

The link below is a pretty accurate explanation of the myths about location sound, albeit a little on the "soapbox" side. But it does bring up a few good points about a sound person's investment in the right equipment and the consequences of neglecting to hire a professional.

Read "The 4 Biggest Myths About Location Sound, Sound Gear, and Sound Operators."


---

Rate Change Notice

Effective May 1, 2013, some of our rates will be increasing. We have strove to keep the rates down for as long as possible. In fact, it's been 5 years since our last increase. However, we're faced with the same rise in costs as everyone else. Here are some of the most common rates. Our web site includes more, and others will be available on a per-project basis.

Studio / Base Rate- $100 / hr
Video Sweetening / Sound for Picture - $135 / hr
ADR - $175 / hr
ADR with ISDN - $235 / hr
ISDN - $160 / hr
Remote Multi-track Recording - $1,000 / day
Music License - per project (average increase of 8-10%)


---

Recent Projects From Dynamix Productions
Television spots for KASP Auto Auctions (Logical Marketing, Lexington, KY)

Television and radio spots for Keeneland Spring Racing (Cornett-IMS / Keeneland Association, Lexington, KY)

Ongoing learning modules and sales training soundtracks for Lexmark International

Television spots for Sumner Regional Medical Center, Gallatin, TN (Lifepoint Hospitals, Brentwood, TN)

Fasig-Tipton television spot soundtrack (Trapp Communications, Lexington, KY)

Citizens for a Digital Future radio spots (RunSwitch PR, Louisville, KY)

"America's Best Kentucky Derby Sweepstakes" television spot soundtrack, (Cornett-IMS, Lexington, KY)

Location audio for ZP Health (Kontent Parners, Seattle, WA)

Radio spots for COS Pellets for Dogs (Doc's Products, Inc.), (John Campbell / PM Advertising, Lexington, KY)
Projects Now In Production
"Impact: After the Crash" documentary about the fiery 1988 Carrollton, KY bus crash that left 27 people dead and many more with life-long physical and emotional scars. Find out more here. (Eppic Films, Lexington, KY)

"The Southern Cross" documentary about the first Confederate St. Andrews Cross battle flag. Find out more here. (Witnessing History, Lexington, KY)

"Daniel Boone and the Opening of the American West," a 2-hour documentary that traces Daniel Boone's life and his enduring impact on America's westward migration. Find out more here. (Witnessing History, Lexington, KY)
---

DVD On Sale Now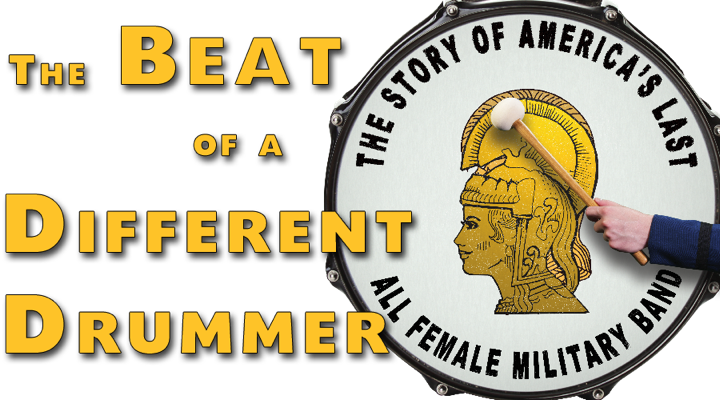 The documentary produced by Dynamix Productions, "The Beat of a Different Drummer: The Story of America's Last All-Female Military Band," is now on sale in our online store. Find out more here.
---

I hope you find this newsletter informative. If you haven't been our studios in a while, stop by! We keep adding more equipment and services that will take your projects to the next level. Oh, and pet the dog Daisy while you're here.