eBulletin • September 2013
What's New at NAMAC
Don't Let Google Hide the eBulletin!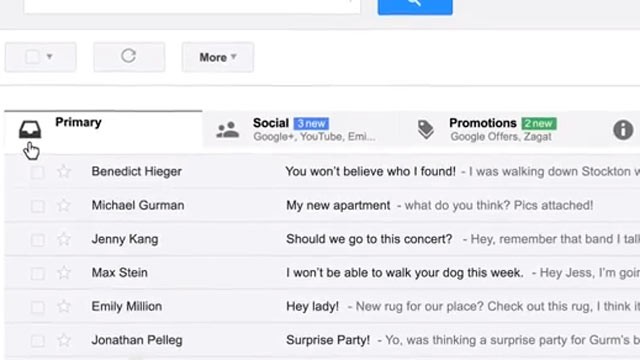 NAMAC's resource-rich, media arts newsletter may be hiding in the "Promotions" tab of your newly revamped Gmail inbox. To make NAMAC mailings easier to find, move them to your "Primary" inbox in two easy steps. Instructions here!

Granted, if you're reading this, you probably don't need the message. But hey, can't hurt!
NAMAC 2013 Regional Gatherings
We're heading to New York City and Lincoln, Nebraska this week to begin a series of Media Arts Regional Gatherings!
In November we will be in Atlanta and Los Angeles, and will share findings with you as they become available.
NAMAC's regional gatherings inquire into the experiences of media arts organizations and strengthen connections among participating organizations. This year, we'll also be using the Regionals to discuss NAMAC's role in servicing the field and how our programs can be of most relevance to your work.
A thousand thanks to our dedicated host organizations: International Documentary Association, South Arts, Vision Maker Media, and Women Make Movies. Stay tuned for updates!
Crowdfunding Tips for Nonprofits & Filmmakers
We're amassing crowdfunding tips from members who have gone through the trenches. Check them out here!

If you'd like to share your own crowdfunding story with us, email us. The more experiences and ideas we gather, the more successful all of us can be in reaching out to our communities.
2013 Media Credentialing Survey
If you're an independent or citizen journalist, share your experiences with media credentialing in
this national survey
designed by The Digital Media Law Project, Free Press, Investigative News Network and additional partners.
According to the survey announcement,
"This new study is designed to identify emerging norms and systemic issues in how credentials are used by government entities and private organizations to control newsgathering activity." Please share with your networks and support those who preserve and promote our rights to access and information.
---
Announcements from Members and Allies
Ninth Street IFC Says Goodbye to Skye Christensen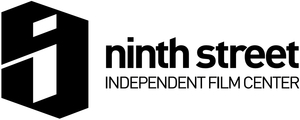 Ninth Street Independent Film Center has said a sad goodbye to Executive Director Skye Christensen. ED since August 2008, Skye is leaving to become a Communications Consultant focusing on Strategic Planning Facilitation and Community Engagement Projects. Under Christensen's tenure, Ninth Street IFC has launched new programs, hosted hundreds of screenings, and garnered national and international renown. For a full list of Christensen's accomplishments,
see Ninth Street's press release here
.
Happy 20th Anniversary to Media Literacy Project!
Albuquerque-based Media Literacy Project is celebrating twenty years of providing trainings, hosting events, and running campaigns nationwide around the issue of media literacy. If you're in Albuquerque, check out MLP's 90s-themed 20th anniversary bash—
more info here
.
---
Welcome New Members
Salt Lake Film Society
The mission of
Salt Lake Film Society
is to be the premier film establishment of the Salt Lake City community. We promote diversity of film exhibition and creation. We educate, advocate, and inform about and through cinema. We foster film talent and cultivate film appreciation and participation. Our programs and venues ensure that the potent ideas and voices of film are accessible to everyone in our community.
TV Santa Barbara
TV Santa Barbara
is a local non-profit community media center helping everyday people connect, learn, create and share media featuring their community. TVSB operates two community media channels on cable: TVSB Voice and TVSB Culture, provides state-of-the art media production equipment to the community, teaches media classes, and helps you to effectively communicate through electronic media. TVSB offers creative services for nonprofit organizations to produce media to help build their communities and increase dialogue on a variety of community issues and topics. All are welcome at TV Santa Barbara regardless of your level of experience. We provide extensive hands-on training in media technology and communication.
Low Power FM Filing Window Approaching!

On

Tuesday, October 15th

, the FCC will begin receiving applications for free low-power FM licenses from interested groups: nonprofits, maker communities, unions, tribes, schools, and government agencies.

This is the largest expansion of community radio in U.S. history and is only a one-time deal. Once the filing window closes,

this historic opportunity

to seize the airwaves ends.

The

potential impact of LPFM

on our communities is huge. These new frequencies, many of them located in dense, urban areas, are a victory for community broadcasters over the National Association of Broadcasters which reresents commercial radio and television station owners. NAB lobbied the FCC to prevent the creation of LPFM stations in cities, falsely arguing that it would interfere with their broadcast signals.

You can search for available LPFM frequencies by city or zip code using

Common Frequency's LPFM finder

. View the FCC's LPFM c

onstruction permit application here.

Grants and Awards

The California Documentary Project (CDP) is a competitive grants program that supports documentary film, radio, and new media productions that enhance our understanding of California and its cultures, peoples, and histories. Projects must use the humanities to provide context, depth, and perspective and be suitable for California and national audiences through broadcast and/or distribution. Grants available for Research and Development or for Production.

Deadline: Tuesday, October 1st

The Paley Center for Media is seeking submissions of ten-minute-or-less sections of footage from unfinished or work-in-progress feature-length documentaries. Five winners will be selected to participate in the Paley Center's Art of the Documentary Pitch Workshop in November, and one of those five will receive a $5,000 grant to be used towards the completion of their project. Special Ext. Deadline: Wednesday, October 2nd

The MAP Fund is founded on the principle that experimentation drives human progress, no less in art than in science or medicine. We welcome applications from artists, ensembles, producers and presenters of a high artistic standard, whose work in the disciplines of contemporary performance embodies this spirit of exploration and deep inquiry. MAP is particularly interested in supporting work that examines notions of cultural difference or "the other," be that in class, gender, generation, race, religion, sexual orientation or other aspects of diversity.

Letter of Intent Deadline: Friday, October 4th

Are you a producer looking to develop an interesting web interactive idea? Got your own web series idea, but need the time, resources, and mentorship to develop it? You might be perfect for our Digital Media Arts Fellowship. The Fellowship is a 6-12 week immersive trans-media mentoring program designed to provide emerging producers of African descent a foothold in new/multi-platform careers in the digital arts. The program assists young producers in shaping web/multi-platform ideas by providing limited financial support, mentorship and access to professional equipment. Deadline: Thursday, October 10th

The Frameline Completion Fund provides grants to emerging and established filmmakers. This program seeks to provide a much-needed source of financial contributions to artists who often struggle to secure funding to complete their works. Submissions are being accepted for documentary, educational, narrative, animated or experimental projects about LGBTQ people and their communities. Grants up to $5,000 are available for films that represent and reflect LGBTQ life in all its complexity and richness. Deadline: Thursday, October 31st

The Jack Straw Artist Residency Programs

This residency program offers established and emerging artists in diverse disciplines—Writing, Visual Arts, and New Media—an opportunity to explore the creative use of sound in a professional atmosphere through residencies in the Jack Straw recording studios, participation in various presentation programs, and support from established sound engineers and professionals. Artists may apply to only one program per year.

Deadline: Monday, November 4th

Tribeca Film Institute Documentary Fund

The TFI Documentary Fund furthers the development of exceptional character-driven, non-fiction works-in-progress that spotlight contemporary themes with an original focus and bold, creative filmmaking. This fund allows TFI to fund exceptional films that fall outside of the social issue landscape. Funding is for films, based anywhere, that are in advanced stages of development or in production or post-production. Grants of at least $10,000.

Deadline: Tuesday, November 5th Nebraska Arts Council: Individual Artist Fellowships in Filmmaking and Performing Arts

The Nebraska Arts Council (NAC) announces call for entries for the 2014 Individual Artist Fellowship (IAF) award program in Filmmaking and Performing Arts, recognizing exemplary career achievements by Nebraska artists.

Deadline: Friday, November 15th

Elementary schools in Maryland can win up to $10,000 while learning about electric safety. Baltimore Gas and Electric is challenging students in eligible schools to re-make their own version of BGE's

"Wires Down" TV commercial

which aired in the year 2000 and warned about the dangers of downed electricity lines. Students in grades Kindergarten through 5th in eligible schools may submit a 30-45 second video through their facilitator. Videos must use the same lyrics as the original "Wires Down" commercial.

Deadline: Monday, November 18th

The Oregon Media Arts Fellowship(s) provides financial and other support for production expenses to enable Oregon film or video artists to create or complete new work or works in progress. The Media Arts Fellowship recognizes and assists media artists whose work shows exceptional promise and who have demonstrated a commitment to film or video art. The Oregon Arts Commission and the Gordon D. Sondland and Katherine J. Durant Foundation fund the program. The Media Arts Fellowship program is administered by the Northwest Film Center/Portland Art Museum.

Deadline: Monday, December 2nd Collaborative Project Grants: Nonprofits & Literary & Performing Arts

The Creative Work Fund grant program emphasizes the creation of new work—not distribution or productions of work already developed. Projects may culminate in any form, but they must feature a lead artist with a strong track record as a literary artist or performing artist and collaboration between that artist and a nonprofit organization. The principal collaborating artists and organizations must live or be located in the Northern or Central California counties of Alameda, Contra Costa, Marin, Monterey, Napa, San Benito, San Francisco, San Joaquin, San Mateo, Santa Clara, Santa Cruz, Solano, Sonoma, or Stanislaus; and have been there for at least two years. More information here.

Deadline: Friday, December 6th

Calls for Submissions

The Center for Asian American Media (CAAM) is now accepting submissions for the 32nd annual CAAMFest (formerly the San Francisco International Asian American Film Festival, or SFIAAFF). CAAMFest is the nation's largest showcase for new Asian American and Asian films. Since 1982, the festival has been an important launching point for Asian American independent filmmakers as well as a vital source for new Asian cinema, accepting films, videos, and digital and interactive media projects that are made by or about Asian Americans and Asians of any nationality. Late Deadline: Monday, September 30th

The L.E.S. Film Festival features the innovative work of exciting up and coming filmmakers and artists and showcases their work in the heart of the Lower East Side of Manhattan. L.E.S. is looking for feature films, live action shorts, animated shorts, documentary shorts, and music videos.

Submit here

.

Earlybird Deadline: Monday, September 30th

The Flaherty is currently seeking proposals for a programmer or co-programmers to curate the 2014 Flaherty NYC program. The programmer/s will be selected to curate either the spring or fall series. Flaherty NYC is one of the cornerstone projects of The Flaherty, home of the Robert Flaherty Film Seminar. Deadline: Tuesday, October 1st

If you're looking to gain exposure for your feature, short film, and/or music video, head on over to

sxsw.com

to submit your film to be considered for a screening slot at the Film Festival. The festival programming ranges from independent films by striking new filmmakers to Hollywood comedies and genre standouts that blow the roof off the theater.

Early Deadline: Thursday, October 3rd

The longest-running film festival in the Americas, the San Francisco International Film Festival, recognized throughout the world for its eclectic, intelligent and adventurous programs and events, is accepting submissions to SFIFF57 (April 24- May 8, 2014). Works in all genres, forms and lengths are considered. Early Deadline: postmarked Monday, October 7th

One of the largest and most highly attended film festivals in the United States, with 250 feature/documentary films and 150 short films SIFF has an audience of over 155,000 annually, and is consistently cited as one of the best "audience festivals" in the world. Earlybird Deadline: Monday, October 7th

Dedicated to the empowerment of truly independent cinema, the Slamdance Film Festival accepts films in every genre, on any topic from every country around the world. The festival program is selected from 100% blind submissions and no film is disqualified because of premiere status or date of completion. Distribution companies seek out this independent spirit, consistently acquiring Slamdance favorites. Late Deadline: Wednesday, October 9th

San Diego Latino Film Festival

Media Arts Center San Diego is now seeking films and videos for 20th Annual San Diego Latino Film Festival (SDLFF), to be held March 13th through 23rd, 2014! SDLFF 2014 is seeking innovative works that are "by," '"bout," or "for" the Latino community that have been completed between 2013 and 2014. Films must be submitted with English subtitles if the dialogue is in a language other than English.

More on eligibility here

.

Deadline: Friday, October 11th

The Full Frame Documentary Film Festival is now accepting submissions for the 17th-annual festival, which will be held April 3rd through 6th, 2014, in Durham, North Carolina. Short and feature documentaries completed after January 1st, 2012 are eligible for consideration. By completing the online application, you will be submitting to NEW DOCS, the festival's competitive program. NEW DOCS films are eligible for a number of awards in various categories. Full Frame has also been selected as an Academy-Award qualifying festival in the Documentary Short Subject category and a PGA qualifying festival in the Outstanding Producer of Documentary Theatrical Motion Picture category.

Deadline: Tuesday, October 15th

Visual Communications is pleased to announce that the submissions period will open on August 21 for the 30th-anniversary edition of the Los Angeles Asian Pacific Film Festival. Established in 1983, the Film Festival is the largest showcase for Asian Pacific cinema in Southern California. To learn more about the film festival,

visit last year's site

. Submit your film via Withoutabox

here

.

Early Deadline: Friday, October 18th

Easton Community Access 100 Seconds Film Fest

Easton Community Access Television is proud to announce the first CALL FOR ENTRIES to the 100-Second Film Festival. This is a call to filmmakers and artists near and far to create films and works of visual art that are 100 seconds or less in length. There are no restrictions on style or content, simply the time constraint of 100 seconds.

Deadline: Thursday, October 31st

With one trillion dollars, what would you do for your community, your nation, or for the world? Create a video for the "If I Had a Trillion Dollars" youth film festival, sponsored by American Friends Service Committee, to talk about what you would change and why. Videos must be three minutes or less. Filmmakers must be 23 years old or younger. Youth whose videos are selected will be invited to participate in a special screening, leadership training, and lobby day in Washington, DC, April 12th through 14th, 2014. Official Selections for the 4th annual film festival will be announced February 10, 2014. Deadline: Saturday, January 11th