UMCOR generously donated 50 gallons of hand sanitizer to the New England Conference for distribution to churches and their local service agencies. WUMC volunteers filled 14 gallon containers and 7 half gallon containers and distributed them to the following:
Abbot-Downing School, Second Start Alternative High School, Friends of Forgotten Children, Concord Homeless Resource Center, New Season Drug Treatment Center, Community Bridges, McKenna House, Women's Crisis Center, The Friendly Kitchen, Boys & Girls Club, Family Promise, Live & Let Live Farm, Friends Program, Bow Mills UMC, With One Heart Learning Center at Emmanuel Lutheran Church and West Congregational Church Food Pantry
Each delivery stop was met with appreciation and big smiles. WUMC volunteers are getting really good at recognizing eye smiles, now that everyone wears a mask! Many thanks to UMCOR for giving Wesley this opportunity to share with our neighbors.
Submitted by Judy King
---
Voting is an important right we should all exercise. In order to help folks understand how to vote even when we can't get to the polls because of COVID, there are some organizations that are offering help. Soon, we will share information from the ESFE (Elders Stand for Fair Elections) NH who are reaching out to NH congregations to help ensure that all eligible NH voters can exercise their right to vote in the upcoming Nov 3 general election. They are non-political and non-partisan.
In the meantime, the New Hampshire Council of Churches is offering training to church volunteer leaders to help congregants understand their voting rights and methods. If you'd like to participate, read on...


Voter Education for Church Leaders
Tuesday, September 22, 2020 at 5:00pm
Register for this Zoom call now!
This Zoom presentation will equip clergy and lay leaders to talk about and answer questions about voting in their congregations. The webinar will feature Brian Beihl of Open Democracy as he explains how voting, especially absentee ballots, will function in the 2020 election. Many details about this election will be different than the past and this will eliminate your confusion as you explain changes to your congregation.
This presentation will include time for Q&A. Also presenting will be:
Andrew Ahern of NH Interfaith Power and Light
Chris Potter of Granite State Organizing Project
Rev. Allison Palm of the UU Church of Nashua, whose church has used these programs
In the Bible, figures like Joseph, Esther, Mordecai and Paul used their influence for "the good of their people and for the welfare of all their descendants" (cf. Esther 10:3). In the November 3 election, these materials can help you ask how God might want you to use the influence of your vote for the good and welfare of all.
---
The

CROP

committee has designated Oct. 10-12 as our "

Virtual Walk Weekend

" for the 36th Annual Concord, NH CROP Hunger Walk. Because of the COVID pandemic, the needs this year are greater than ever: around the world, across our country, and in our local communities. Last year 14 faith communities raised a total of $13,751 and $3470.44 (25%) was returned to the

Interfaith Council

to distribute to local programs.
So here's the plan… Instead of gathering in person on Saturday for a kick off rally, the walk, and refreshments afterward, we encourage walking with family, friends or alone (following the safety guidelines of your town) at the time and place of your choice during the holiday weekend. We will live stream a" kick off rally" on Facebook on Saturday morning and record it for those who want to watch at another time. Walkers will be asked to send us pictures or short videos that we can post on the

Interfaith Council

Facebook page and Website throughout the weekend.
All of our participating churches are encouraged to select a team captain, set up a team page on the CROP website, and focus primarily on raising money online. https://www.crophungerwalk.org/concordnh Walkers could also make donations through their church, with the church sending one check (made out to CWS/CROP and mailed to our walk treasurer).
In the meantime, there will be a Zoom meeting on Tuesday, Sept. 15, at 7:00 PM for team captains and anyone else interested in learning more about CROP or helping in some way with this year's event. Click on the link below to join the meeting.
Join Zoom Meeting: https://us02web.zoom.us/j/81532973913?pwd=a05yZ252OE8wbFQ5c3dodXpmMGtrZz09
Meeting ID: 815 3297 3913
Passcode: 980437
If you can't attend the meeting, but have questions or suggestions or simply want to help, please contact Chris Paull, Walk Coordinator, cpaull@metrocast.net, 520-9196 (cell) 286-3238 (home)
---
After our In-Gathering for the Alternative High School Program last week, Jane Broadrick reported that the staff at the AHS were beside themselves with gratitude for the food donated. They are planning to put a strong emphasis on community service for their students this year and want very much to be able to help the church in any way possible. They are open to taking their students to people's homes to do outside work--raking, cleanup, snow removal, etc--during school hours, Monday through Friday. It would be a community service so no payment would be involved. They especially spoke about doing this for elderly or handicapped folks. A staff person would always accompany and supervise their students when they are doing community service. Please contact Jane Broadrick at this link if you'd like to take them up on this generous offer.
This Week's Prayer and Scripture
Exodus 16:2-15
The whole congregation of the Israelites complained against Moses and Aaron in the wilderness. The Israelites said to them, 'If only we had died by the hand of the Lord in the land of Egypt, when we sat by the fleshpots and ate our fill of bread; for you have brought us out into this wilderness to kill this whole assembly with hunger.' Then the Lord said to Moses, 'I am going to rain bread from heaven for you, and each day the people shall go out and gather enough for that day. In that way I will test them, whether they will follow my instruction or not. On the sixth day, when they prepare what they bring in, it will be twice as much as they gather on other days.' So Moses and Aaron said to all the Israelites, 'In the evening you shall know that it was the Lord who brought you out of the land of Egypt, and in the morning you shall see the glory of the Lord, because he has heard your complaining against the Lord. For what are we, that you complain against us?' And Moses said, 'When the Lord gives you meat to eat in the evening and your fill of bread in the morning, because the Lord has heard the complaining that you utter against him—what are we? Your complaining is not against us but against the Lord.' Then Moses said to Aaron, 'Say to the whole congregation of the Israelites, "Draw near to the Lord, for he has heard your complaining." ' And as Aaron spoke to the whole congregation of the Israelites, they looked towards the wilderness, and the glory of the Lord appeared in the cloud. The Lord spoke to Moses and said, 'I have heard the complaining of the Israelites; say to them, "At twilight you shall eat meat, and in the morning you shall have your fill of bread; then you shall know that I am the Lord your God." ' In the evening quails came up and covered the camp; and in the morning there was a layer of dew around the camp. When the layer of dew lifted, there on the surface of the wilderness was a fine flaky substance, as fine as frost on the ground. When the Israelites saw it, they said to one another, 'What is it?' For they did not know what it was. Moses said to them, 'It is the bread that the Lord has given you to eat.
Call to Worship
God of Enough

(inspired by Exodus 16:1-8)
The ads online, on TV, and everywhere we look shout:

"Buy me! You deserve me! You're only worthy with me!"

Some days we shout back: Enough!
And other days we let a theology and attitude of scarcity overtake us.

On those days
we allow what we have
to define us, control us,
and restrict us.
God provides enough.
God created each of us as enough.
God creates a world of abundance.

But our certainty of scarcity,
our idolatry of the shiny,
and our fears of others
prevent us from gratitude, graciousness, and sharing.
We live in an abundant world.

Our creator makes it so.
Move our hearts,
lessen our fears in this hour.

There is enough for all of us.
Praise be to the God of Abundant Love!

Praise to the God of Enough!
~ written by Tim Graves
---
Pastor Cheryl

is available by phone, Zoom, Facebook messenger, text or email for

pastoral support or to discuss church business. Set a time by emailing her at this link or by calling the church phone 224-7413 which is monitored remotely by our Administrative Assistant, Anne Roberts. If you or someone who you know that needs help would like to apply for assistance from the Pastor's Discretionary fund you can initiate the process by filling out the application at this link. If you know of someone who would like to receive a print version of the eWeekly please let us know by calling 224-7413 or emailing the office.
---
If you'd like to join other
Prayer Messenger
s
please contact coordinator, Norma Kane to volunteer. You may also forward your prayer requests directly to our
prayer chain
coordinator, Laura Fry.
---
While Wesley UMC is not meeting in person, we will be holding meetings and Bible studies via conference
call and Zoom. Links can be found on our website and Facebook to all of our media. If you need help using any of these programs, please contact Paula Delbonis-Platt.
---
We've d
esigned a plan to keep us in touch with one another. If you're not already connected and would like to hear from your church friends more regularly, please let Jane Broadrick know.
---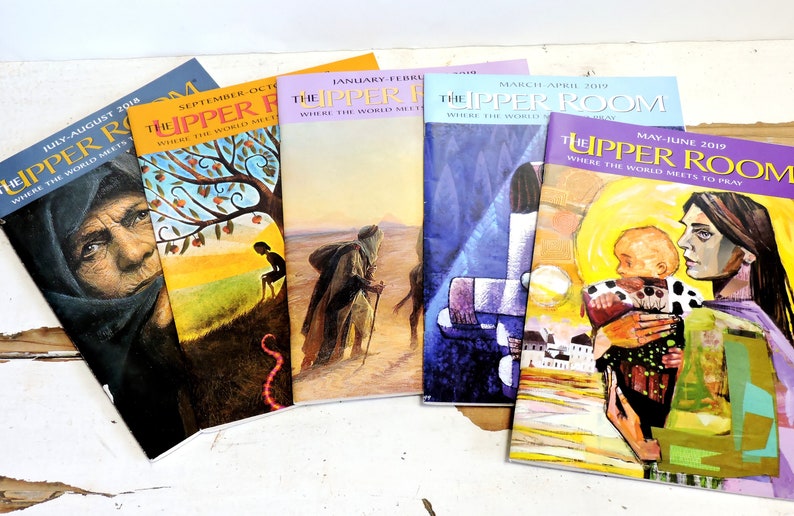 Are you missing The Upper Room?
Let the church office know and we'll make arrangements for you to pick up or have your copy delivered.
VISITING
Pastor Cheryl has made a variety of special visits where allowed recently. If you'd like a visit, please contact the office at 224-7413 or concordwumc@gmail.com for prayer or to schedule a masked, socially distanced, outdoor visit during this time.
---