Request to Faith community and other concerned community members:
The Concord Coalition to End Homelessness is asking for your help to identify a property that could be used as an alternative Winter Shelter Site during the pandemic so, our guests can socially distance yet maintain our 40 bed capacity. Special funding is currently available to purchase a property to use as a winter shelter to address Covid-19 and converted into affordable housing through the CARES Act through December 31, 2020.
The ideal property would be in a walkable distance to downtown Concord and at least 2000 ft.² with one large room and several small rooms to separate symptomatic or vulnerable guests.
The Concord Coalition to End Homelessness is also seeking a property that could be used to create affordable housing, all towards the goal of ending homelessness in Concord. The property could be donated, sold or leased to CCEH on a long-term basis or a vacant lot or a building that could be renovated into apartments. Also, the location would be in walking distance to downtown Concord and city services or to a major bus route, and be 1/ 3 of an acre or greater and have close proximity to city water and sewer lines.
Winter shelter operations protocol during COVID-19
(Updated September 22, 2020. Please note if the CDC or state guidelines change, these protocols may be edited to meet the most up-to-date requirements and recommendations.)
Before entering the building, guests temperatures will be scanned, and guests will answer mandated health screening questions. Guests will be required to wear a mask unless, medically unable to wear a mask. If a guest answers yes to the health screening questions or does not pass the temperature check, they will be transported to Convenient MD for Covid-19 testing and sent to the State's quarantine shelter in Laconia, per state protocol.
All persons entering the building will use the same sanitation rules, handwashing for two minutes or using hand sanitizer supplied by Concord Coalition to End Homelessness . Staff will wipe down all high and medium touch surfaces including the restrooms with CDC approved cleaning solution every two hours as required by the State. Staff will sanitize all fixtures and surfaces in the buildings including beds, cabinets, bathroom stalls, sinks, etc. with an eMist electrostatic sprayer every morning after closing and every evening before opening. A professional cleaning company will clean the building twice a week and a portable UV air sanitation unit will be situated according to room size and number of occupants in each room. Staff and volunteers will Wear PPE. There will be no food consumed in the building and masks may be adjusted to drink water. Guests will be advised to remain 6 feet apart even when wearing masks and beds will be situated 43 to 66 inches apart and guests will sleep head to toe.
For more information about the proposed winter shelter and health screening at shelters, please visit .
---

"Hope United"
Free music festival to benefit the ministry of Rolling Ridge, October 3rd 12 noon to 3pm. Watch from the comfort of your home on Facebook Live. For information about the concert please visit their website.

---
From the Concord School District
There are current vacancies in the Concord Schools. There is a need for assistants at all levels both full- and part-time, monitors for small groups of students on and offline work and substitute teachers are needed across the District. For more information please visit their website or email Larry Prince.
---
Concord VNA will be offering two online Spousal Loss Groups starting in October.
Tuesday evenings at 5:30 to 6:30pm, October 20th -December 1st.
Wednesdays mornings 10:30 to 11:30am October 21-December 2nd.
Registration is required. Please call the VNA at 410-9917 or register directly online at this link.
---
The

CROP

committee has designated Oct. 10-12 as our "

Virtual Walk Weekend

" for the 36th Annual Concord, NH CROP Hunger Walk. Because of the COVID pandemic, the needs this year are greater than ever: around the world, across our country, and in our local communities. Last year 14 faith communities raised a total of $13,751 and $3470.44 (25%) was returned to the

Interfaith Council

to distribute to local programs.
So here's the plan… Instead of gathering in person on Saturday for a kick off rally, the walk, and refreshments afterward, we encourage walking with family, friends or alone (following the safety guidelines of your town) at the time and place of your choice during the holiday weekend. We will live stream a" kick off rally" on Facebook on Saturday morning and record it for those who want to watch at another time. Walkers will be asked to send us pictures or short videos that we can post on the

Interfaith Council

Facebook page and Website throughout the weekend.
All of our participating churches are encouraged to select a team captain, set up a team page on the CROP website, and focus primarily on raising money online at this link. Walkers could also make donations through their church, with the church sending one check (made out to CWS/CROP and mailed to our walk treasurer).
In the meantime, there will be a Zoom meeting on Tuesday, Sept. 15, at 7:00 PM for team captains and anyone else interested in learning more about CROP or helping in some way with this year's event. Click on the link below to join the meeting.
Join Zoom Meeting at this link:
Meeting ID: 815 3297 3913
Passcode: 980437
If you can't attend the meeting, but have questions or suggestions or simply want to help, please contact Chris Paull at this email, Walk Coordinator, 520-9196 (cell) 286-3238 (home)
---
After our In-Gathering for the Alternative High School Program last week, Jane Broadrick reported that the staff at the AHS were beside themselves with gratitude for the food donated. They are planning to put a strong emphasis on community service for their students this year and want very much to be able to help the church in any way possible. They are open to taking their students to people's homes to do outside work--raking, cleanup, snow removal, etc--during school hours, Monday through Friday. It would be a community service so no payment would be involved. They especially spoke about doing this for elderly or handicapped folks. A staff person would always accompany and supervise their students when they are doing community service. Please contact Jane Broadrick at this link if you'd like to take them up on this generous offer.
This Week's Prayer and Scripture
Exodus 17:1-7
From the wilderness of Sin the whole congregation of the Israelites journeyed by stages, as the Lord commanded. They camped at Rephidim, but there was no water for the people to drink. The people quarrelled with Moses, and said, 'Give us water to drink.' Moses said to them, 'Why do you quarrel with me? Why do you test the Lord?' But the people thirsted there for water; and the people complained against Moses and said, 'Why did you bring us out of Egypt, to kill us and our children and livestock with thirst?' So Moses cried out to the Lord, 'What shall I do with this people? They are almost ready to stone me.' The Lord said to Moses, 'Go on ahead of the people, and take some of the elders of Israel with you; take in your hand the staff with which you struck the Nile, and go. I will be standing there in front of you on the rock at Horeb. Strike the rock, and water will come out of it, so that the people may drink.' Moses did so, in the sight of the elders of Israel. He called the place Massah and Meribah, because the Israelites quarrelled and tested the Lord, saying, 'Is the Lord among us or not?'

Psalm 78:12-16

In the sight of their ancestors he worked marvels
in the land of Egypt, in the fields of Zoan.
He divided the sea and let them pass through it,
and made the waters stand like a heap.
In the daytime he led them with a cloud,
and all night long with a fiery light.
He split rocks open in the wilderness,
and gave them drink abundantly as from the deep.
He made streams come out of the rock,
and caused waters to flow down like rivers.
Call to Worship
As we gather around our computer screens this morning, open our hearts and minds as well as our ears, O Lord. We come to you ready to jump out of our comfort zones and be ready to journey for you. Grant us patience to wait on what you have planned for us, and give us hearts to feel the joy that comes from following you. Thank you, Lord, and Amen!
---
Pastor Cheryl

is available by phone, Zoom, Facebook messenger, text or email for

pastoral support or to discuss church business. Set a time by emailing her at this link or by calling the church phone 224-7413 which is monitored remotely by our Administrative Assistant, Anne Roberts. If you or someone who you know that needs help would like to apply for assistance from the Pastor's Discretionary fund you can initiate the process by filling out the application at this link. If you know of someone who would like to receive a print version of the eWeekly please let us know by calling 224-7413 or emailing the office.
---
If you'd like to join other
Prayer Messenger
s
please contact coordinator, Norma Kane to volunteer. You may also forward your prayer requests directly to our
prayer chain
coordinator, Laura Fry.
---
While Wesley UMC is not meeting in person, we will be holding meetings and Bible studies via conference
call and Zoom. Links can be found on our website and Facebook to all of our media. If you need help using any of these programs, please contact Paula Delbonis-Platt.
---
We've d
esigned a plan to keep us in touch with one another. If you're not already connected and would like to hear from your church friends more regularly, please let Jane Broadrick know.
---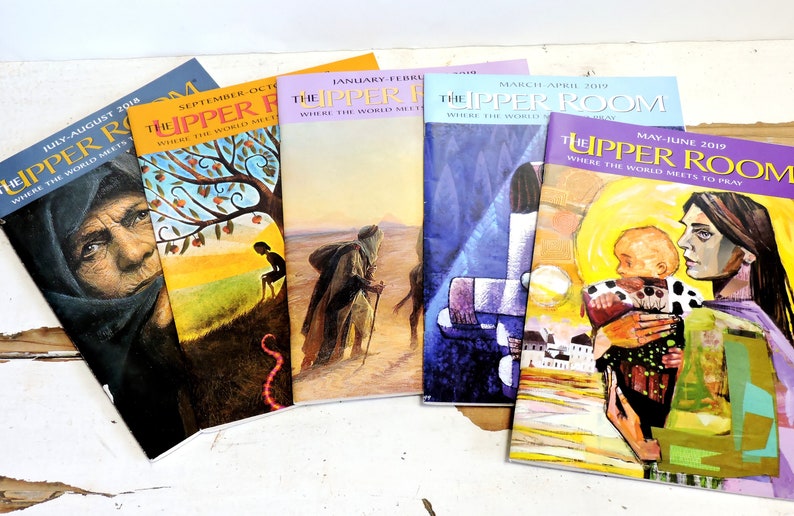 Are you missing The Upper Room?
Let the church office know and we'll make arrangements for you to pick up or have your copy delivered.
VISITING
Pastor Cheryl has made a variety of special visits where allowed recently. If you'd like a visit, please contact the office at 224-7413 or concordwumc@gmail.com for prayer or to schedule a masked, socially distanced, outdoor visit during this time.
---