The Animal Rescue League of New Hampshire is having a virtual "Howlween" 5K. For more information on how to participate go to their website. There will be a finish line celebration Sunday, October 18 at 11 AM on Facebook live at ARLNH.



---
There is still time to get your absentee ballot processed!
If you are calling Concord or Bow Town Hall to request an absentee ballot, here is the process:
First, call to request the absentee ballot request form. Townhall will mail the request form to you. Complete the request form and mail it back to Townhall. Townhall will mail you the Official Ballot. When you receive your ballot, Vote! Then mail your completed ballot back to Townhall. Ballots must be received by the close of business day 11/3
Election Day at each Town Hall. (The average door-to-door time for the USPS is 2-3 days each way.)
If you need further assistance Concord City Hall phone number is 225-8610 or visit their website.
If you live in Bow and have questions, Bow Town Clerk and Tax Collectors phone number is 223-3980 or visit their website. A few reminders:
Both Town Halls are
open to the public at this time
.
Concord residents: last day to register to vote is 10/21. Bow residents: last day to register to vote is October 28.
Don't worry if you miss the mail, you can still drop off your ballot at your local polling place on Election Day.
---
A note from Erica Fuller at the Red Cross:
We are looking for volunteers! If you or someone you know possesses interest in the following categories let me know by calling me (802)735-8842 or by email.
Disaster Shelter Teams


Volunteers are needed to support the day-to-day activities within a shelter which may include working in reception, registration, feeding, dormitory, information, or other areas within a shelter. Free online training will be provided

.

Disaster Health Services Teams
Are you a licensed healthcare professional? If so, we also have a high need for health care workers to provide assistance and healthcare to shelter residents as needed. Free online training will be provided. If the need arises, volunteers are asked to commit to multiple local shifts of 4, 8 or 12 hours each.. Licensed required: RN, LPN, LVN, EMT, Paramedic, MD, DO, PA, NP, APRN.
If you have supervisory experience, we are also looking for individuals to fill leadership roles called "shelter supervisor" and "Health Services Supervisor".
Blood Donor Support
*Note: Opportunities to volunteer at Blood Drives will vary based on your location.
You can also volunteer at blood drives or join our mission-critical volunteer positions to carry out other aspects of our lifesaving work. The American Red Cross has an urgent need for Blood Donor Ambassadors to continue delivering services to our communities. These volunteers help support local blood drives by providing hospitality to blood donors and helping to enhance safety measures.
To view their recruiting flyer, click here.
---
A note From Norma Kane:


First,

Janet Moffett, RN

. sends her appreciation for all Wesley has done! Secondly, The ABBOT-DOWNING SCHOOL TEAM is providing an update on the

2020-21

School year as well as on-going supply needs. It is anticipated to be In-Classroom (Oct 3), Remote Learning and hybrid classes. Students will be unable to share supplies like crayons, scissors and markers. Visitors or anyone signing in to the school we will be required to
use a pen and take it with them so not to reuse and risk contamination. One of the biggest mitigating factors is social distancing. We are encouraging the 6 feet social distancing everywhere and are hoping that a fair number of classes and gatherings can happen outside.
Our Wish list is:
1) Cloth masks (Notice to all sewers out there), sandwich-size zip lock bags for each student to put their masks in.
2) Baby wipes, Disinfecting wipes, Tissues
3) Outdoor chairs and picnic tables
4) Pencils, glue sticks, markers, scissors, sharpies
Even though we are starting off remote, we have homeless students that have requested help with purchasing clothes, an emergency fund would help these students.
I hope our congregation will continue support Abbot- Downing School.
From,
Norma
---
The Alternative High School Program is putting a strong emphasis on community service for their students this year and want very much to be able to help the church in any way possible. They'll be doing fall cleanup at the church on October 8th in gratitude for our 5th
Sunday Collection for them in August. They are also open to taking their students to people's homes to do outside work--raking, cleanup, snow removal, etc--during school hours, Monday through Friday. It would be a community service so no payment would be involved. They especially spoke about doing this for elderly or handicapped folks. A staff person would always accompany and supervise their students when they are doing community service. Please contact Jane Broadrick at this link if you'd like to take them up on this generous offer.
This Week's Prayer and Scripture
Genesis 1:20-31
And God said, 'Let the waters bring forth swarms of living creatures, and let birds fly above the earth across the dome of the sky.' So God created the great sea monsters and every living creature that moves, of every kind, with which the waters swarm, and every winged bird of every kind. And God saw that it was good. God blessed them, saying, 'Be fruitful and multiply and fill the waters in the seas, and let birds multiply on the earth.' And there was evening and there was morning, the fifth day.
And God said, 'Let the earth bring forth living creatures of every kind: cattle and creeping things and wild animals of the earth of every kind.' And it was so. God made the wild animals of the earth of every kind, and the cattle of every kind, and everything that creeps upon the ground of every kind. And God saw that it was good.
Then God said, 'Let us make humankind in our image, according to our likeness; and let them have dominion over the fish of the sea, and over the birds of the air, and over the cattle, and over all the wild animals of the earth, and over every creeping thing that creeps upon the earth.'
So God created humankind in his image,
in the image of God he created them;
male and female he created them.
God blessed them, and God said to them, 'Be fruitful and multiply, and fill the earth and subdue it; and have dominion over the fish of the sea and over the birds of the air and over every living thing that moves upon the earth.' God said, 'See, I have given you every plant yielding seed that is upon the face of all the earth, and every tree with seed in its fruit; you shall have them for food. And to every beast of the earth, and to every bird of the air, and to everything that creeps on the earth, everything that has the breath of life, I have given every green plant for food.' And it was so. God saw everything that he had made, and indeed, it was very good. And there was evening and there was morning, the sixth day.




Call to Worship
The animals of God's creation inhabit the skies, the earth, and the sea.
They share in the fortunes of human existence
and have a part in human life.
God, who confers gifts on all living things,
has often used the service of animals
or made them reminders of the gifts of salvation.
Animals were saved from the flood
and afterwards made a part of the covenant with Noah. (GENESIS 9:9–10)

The paschal lamb recalls the passover sacrifice
and the deliverance from slavery in Egypt. (EXODUS 12:3–14)

A giant fish saved Jonah; (JONAH 2:1–10)

ravens brought bread to Elijah; (1 KINGS 17:6)

animals were included in the repentance of Nineveh; (JONAH 3:7)

and animals share in Christ's redemption of all God's creation.
We, therefore, invoke God's blessing on these animals.
As we do so, let us praise the Creator
and thank God for setting us as stewards
over all the creatures of the earth.
Pastor Cheryl

is available by phone, Zoom, Facebook messenger, text or email for

pastoral support or to discuss church business. Set a time by emailing her at this link or by calling the church phone 224-7413 which is monitored remotely by our Administrative Assistant, Anne Roberts. If you or someone who you know that needs help would like to apply for assistance from the Pastor's Discretionary fund you can initiate the process by filling out the application at this link. If you know of someone who would like to receive a print version of the eWeekly please let us know by calling 224-7413 or emailing the office.
---
If you'd like to join other
Prayer Messenger
s
please contact coordinator, Norma Kane to volunteer. You may also forward your prayer requests directly to our
prayer chain
coordinator, Laura Fry.
---
While Wesley UMC is not meeting in person, we will be holding meetings and Bible studies via conference
call and Zoom. Links can be found on our website and Facebook to all of our media. If you need help using any of these programs, please contact Paula Delbonis-Platt.
---
We've d
esigned a plan to keep us in touch with one another. If you're not already connected and would like to hear from your church friends more regularly, please let Jane Broadrick know.
---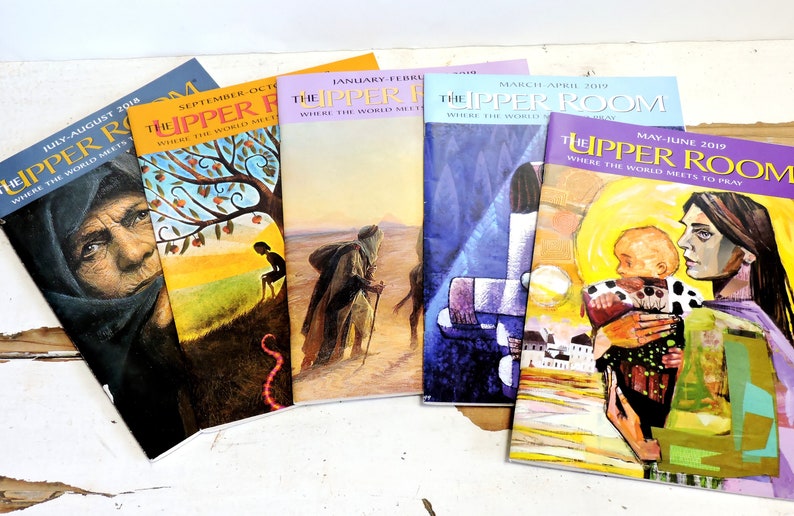 Are you missing The Upper Room?
Let the church office know and we'll make arrangements for you to pick up or have your copy delivered.
VISITING
Pastor Cheryl has made a variety of special visits where allowed recently. If you'd like a visit, please contact the office at 224-7413 or concordwumc@gmail.com for prayer or to schedule a masked, socially distanced, outdoor visit during this time.
---