BVD NEWSLETTER JULY 2022
Greetings dear students and friends of BVD,
I hope that you are super well, in good health, and happy!
For next term, we are excited to announce a
New Venue for Wednesday classes, and our 2 levels of Dominican Bachata classes on Fridays at Kingsgrove!
BUENA VISTA DANCE JULY 2022 NEWS:
*New Term and NEW VENUE for our Wednesday classes;
* New Rueda de Casino classes;
*Bringing back THE OLD SCHOOL OF SOUL TRAIN PARTIES with BVD;
*The Australian Rueda de Casino Championship & Cuban Dance Festival 2022;
*DANCE TOUR to New York & Cuba!
We just want to give you some details about coming events and dance classes with BVD.
1. NEW TERM AND
NEW VENUE FOR WEDNESDAY CLASSES.
For our
TERM #5
, we are excited to offer Dominican Bachata classes once again Beginners and Intermediate at Kingsgrove from 6.50 pm, followed by Salsa classes.
Please check out the new class times. If you are not sure which class is best for you, come 10mins earlier and we will direct you to the class that will best suit you.
We are really looking forward to seeing you this exciting new term!!!
TIMETABLE:
https://buenavistadance.com/timetable-online-studio/
We have found a new venue for our WEDNESDAY Salsa classes, a great central location with plenty of
free street parking
. For those who come by public transport, there are regular buses to Oxford ST
(333, 35

2, 440)
.
Click here for more info: https://buenavistadance.com/studio-classes/

2. NEW RUEDA DE CASINO CLASSES.
We are excited to start new
RUEDA de CASINO classes every TUESDAY
night
at this venue
https://buenavistadance.com/timetable-online-studio/
in Paddington from the
12th of July
.
Join us for the great opportunity to learn and improve the fun of dancing this popular Cuban style, and also to get ready for our amazing
ARCCCDF event,
which is happening from the
14th to 16th of October
this year!
If you haven't had the opportunity to learn about Rueda de Casino yet, or you would like to, this is your time!
So please let us know if you are interested to join us. All you need to do is send us a quick email and see you in class!!!
MEMBERSHIPS & CLASS PASSES:
Are you interested in more than one class a week? Why not buy a Monthly Pass with unlimited classes!!! Take advantage of this offer and watch your dancing improve faster! You may purchase the Monthly Pass at any time and it is valid for one month after you commence your first class.
8 CLASS PASS: $140.00 x 8 classes & SAVE $20!
EARLYBIRD RENEWAL: $130 & SAVE $30 (NB: You must purchase a new 8 class pass before your 8th class)
3. **** BACK TO THE OLD SCHOOL, THE SOUL TRAIN PARTY! ****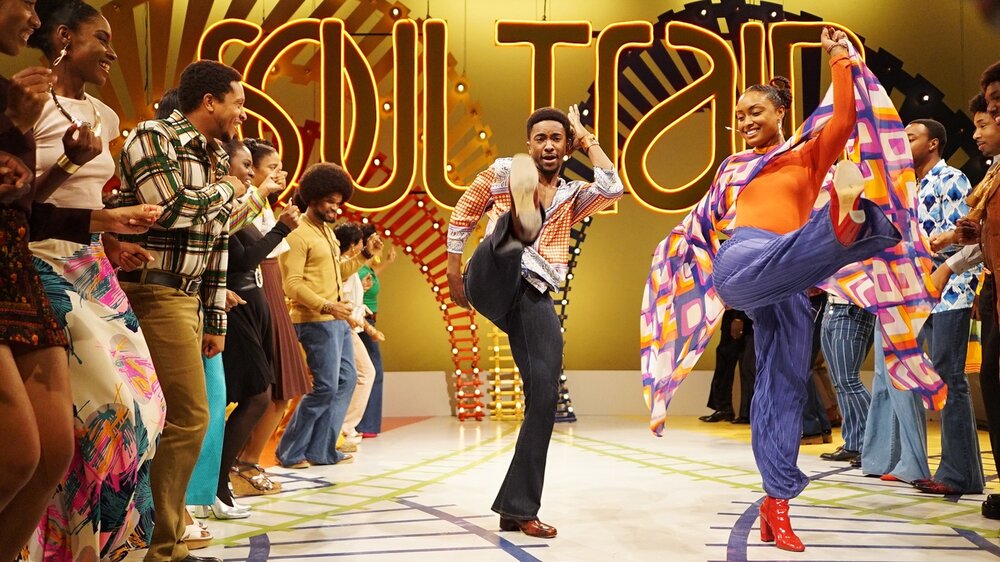 FINDING SELF-LOVE ON THE SOUL TRAIN LINE (

SUNDAY 3

rd

JULY 2022

)
We have some BIG NEWS and so happy to ANNOUNCE that we only have 12 days left until our SOUL TRAIN PARTY!!!
Let's change things up a bit and get out of the normal routine. We would like to invite you to move your mind and body and feed your soul with legendary music and the absolute best of times.
It'll be so, so good to see you enjoying the music, each other, the spontaneity of your dancing, and enjoying & celebrating LIFE again.
El Moro is bringing back the good vibes and memories of a great Dance era!
We have the best playlist from the '70s and 80's music, the one that made us dance all night long and get back home with a big smile on our souls.
I'm wondering if that happened to you? Did you have the same experience?
If not, then now is the time to live those carefree times and let your Soul enjoy the music and dance like never before.
What do you say???
We are so looking forward to seeing you and Party with us!!!
DON'T MISS THIS CHANCE to party and show off your best outfits & dance moves from the 70's & 80's DISCO/SOUL era!
When:
SUNDAY of 17th JULY 2022
!
Venue: Kent St Hotel
Address: 347 Kent St - Sydney, CBD
Time:
3 - 8 pm
How much: $20 (Cash at the door THANKS!)
This train stands for Fun
This train stands for Love
This train stands for a good time
This train stands for harmony and peace
Come on, get on the friendship train

Enjoy this link from now: https://youtu.be/P9o_Cff-Us8

DON'T MISS OUT ON ONE NIGHT ONLY!
4. THE AUSTRALIAN RUEDA DE CASINO CHAMPIONSHIP & CUBAN DANCE FESTIVAL 2022!!!
The Rueda championship returns again this year and we are working hard to bring you the best event so far! We have confirmed the Paddington RSL for our main event on Saturday 15th and Sunday 16th of October. We have booked the George Smith Memorial Hall in Paddington for our Friday night Open Competition and Welcome Party. However, we are considering a change to use a nightclub venue in Paddington instead depending on availability. If you know of any suitable venue around the area, please let us know by email at
buenavistadance@gmail.com
EARLY BIRD TICKETS are on sale now until the 31st of July! 🔔
You don't want to be the only one in Australia without a ticket.
We are bringing BACK The Australian Rueda de Casino Championship & Cuban Dance Festival from the 14th - 16th of October 2022. We won't stop partying and dancing all weekend!!!
It's time to get you're dancing shoes on!!
An ensemble of Cuban and Cuban dance masters will be teaching and performing at this event.
For more information and tickets head to:
https://buenavistadance.com/austr.../tickets-and-early-bird/
5. AMAZING DANCE TOUR TO NEW YORK & CUBA!!!
THINKING ABOUT WHAT TO DO FOR YOUR NEXT HOLIDAY NOW THAT WE CAN TRAVEL AGAIN?
What about?
AN UNFORGETTABLE DANCE TOUR WITH BUENA VISTA DANCE.
XMAS IN NYC AND NEW YEAR'S EVE IN CUBA!
Date:
22 Dec – 27 Dec, Xmas in New York
28 Dec – 6 Jan, New Year's Eve, and dance tour in Havana - Cuba
2 Jan – 16 Jan, Dance tour in Cuba
Choose the full tour OR any 2 weeks part of the tour. How exciting is this!!! :
FIND MORE INFO ON OUR WEBSITE: https://wordpress.com/page/buenavistadance.com/235

Message me now to show your interest in joining me for this wonderful & unique travel experience.
Enjoy this link from now: https://youtu.be/mv_1QJg6A54
CONTACT MORO:
http://buenavistdance@gmail.com
Don't forget to follow us on Instagram and Facebook.
https://www.facebook.com/BuenaVistaDanceSydney/
http://]Instragram : Buena.vista.dance.academy
Cheers,
El Moro and the BVD team
Buena Vista Dance
Cuban Academy
www.buenavistadance.com