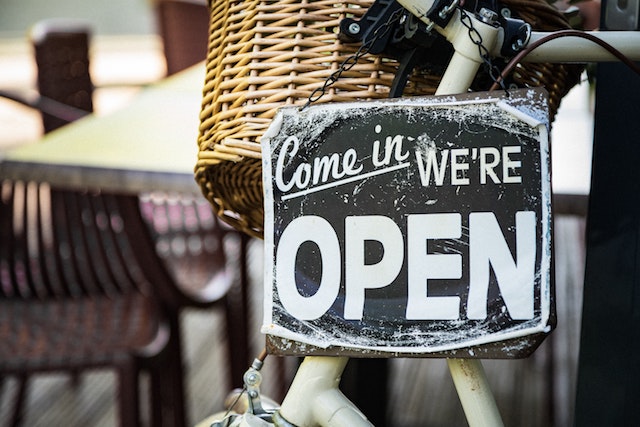 While I was out walking this weekend I came across a sign on a shop door detailing the opening times. It read:
MONDAYS—probably
TUESDAYS-probably
WEDNESDAYS—probably not sure Not SURE!
THURSDAYS—OPEN
FRIDAYS—OPEN
SATURDAYS—OPEN
SUNDAYS—OPEN
MAY BE LATER FOR OPENING (SORRY! LIFELONG HABIT)
BUT TRYING FOR 3 PM-9 PM
It's easy for a sometimes probably, to become a maybe never.
What promises are you making to yourself and others that are worth keeping?
This is a photo of the sign.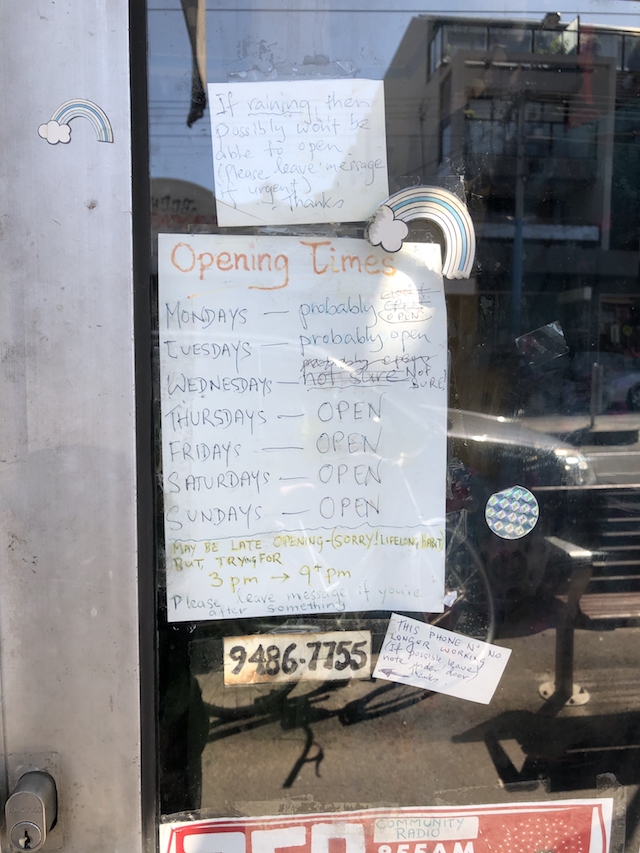 Image by Richard Balog