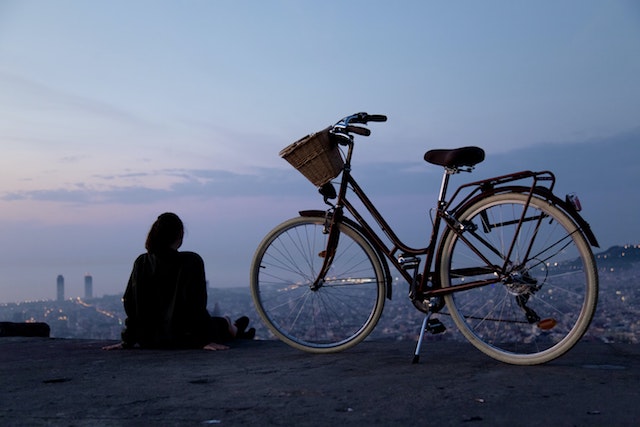 When I got my first job, I cycled to work and back every day. On a fine summer day in Dublin, cycling is a joy, it's a different story in winter. The worst part was always that last hill on the way home. I'd try to stay on the bike for as long as possible, not wanting the gradient to beat me. But when the frost was thick and the road slick with ice, there was nothing for it but to get off and walk up the hill alongside the bike.
As my progress up the hill slowed, I'd curse the wasted momentum, calculating how much earlier I would have arrived if I'd managed to stay on the bike. And yet, I still got home anyway. Maybe a few minutes later, with a bit less patience, I reached my destination all the same.
Whenever I feel like I'm not moving fast enough, I remember that hill and that I arrived one way or another. If you're feeling like you're not moving fast enough today, feel free to borrow my hill if it helps you to keep moving.
Image By Paolo Chiabrando