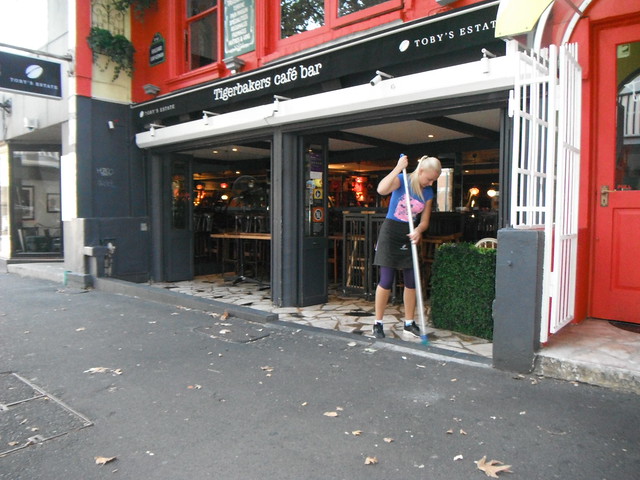 One of my first jobs was in the hospitality industry. We worked long hours, weekends and holidays for average pay. Staff turnover was high. It was hard for managers to motivate people. One of our best managers didn't bark orders about smiling at customers or showing up on time. She lead by example.
The first thing Paula did when she arrived every morning was sweep the floor. Sweeping the floor became a ritual—her way of preparing a welcome for customers when they arrived. That small act changed Paula's posture, as well as the attitude of the team who worked with her.
When we sweep the floor we're not only showing our customers that we care about their experience, we're reinforcing our values to ourselves and others. Paula believed serving customers was a privilege, not a chore. She showed us that while we couldn't always choose our working conditions, we could always choose our attitude.
Sweeping the floor rarely counts as a core business activity—not in the way buttering the bread, speaking to customers and taking the money does. But when we care, our customers know. They don't just see it in how well the product or service works—they sense it in everything we do.
Image by Ruby