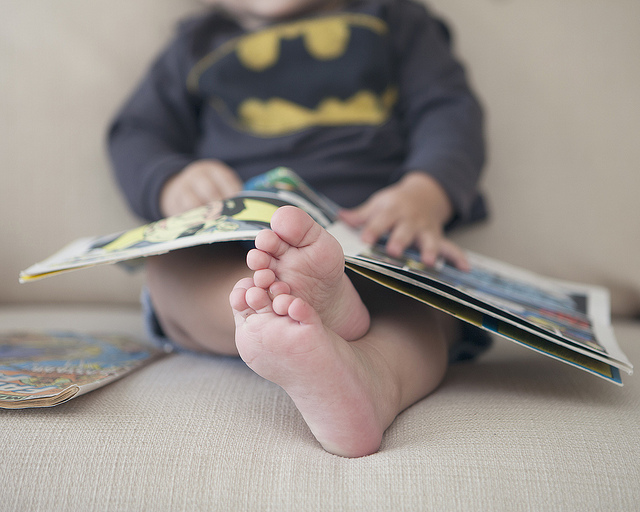 The bookstore in Albert Park had just opened when Thomas, dressed as Batman, and his mum walked in. They headed straight to the children's section at the back.  They were shopping for a present for Ben, who was having a superhero birthday party that afternoon.
'Let's get Ben this book about Brazil. Then he can learn all about the people in Brazil,' Mum said.
'No! I want to get him a book about Batman,' Thomas shot back, bottom lip out and cape askew.
In the end, they bought both books, but you can guess which one Ben loved.
It's obvious that Thomas will be the best judge of what Ben likes. But his mum still has an opinion, based on her assumption about what's better for Ben in the long run.
We sometimes make assumptions based on our opinions about a customer's wants and needs. It's hard to be objective about our ideas when we are invested in the outcome. But that shouldn't stop us trying to stand in our customer's shoes for long enough to understand how he feels. Our opinion is immaterial if it doesn't align with the story the customer believes.
Image by Jonnie Anderson