As yet another unprecedented academic year comes to an end, over fourteen months into a global pandemic, our world continues to be in flux. The pandemic itself continues shape shifting and as sociologists we know only too well how privilege and precarity shape our experience of it. Here in the U.S., we see light and hope for many as more and more people get vaccinated and more and more activities resume in person. Elsewhere in the world, Argentina, Colombia, and Mongolia being the current countries experiencing a surge, vaccination and wellbeing lag reflecting our neoliberal, undemocratic and unjust global order. Yet, workers, farmers, students, migrants, and many others galvanized by the large-scale anti-racism protests of last summer continue to work tirelessly for justice and social transformation. I am in awe of the creativity and compassion of people around the world as they rallied to support each other even as many states failed to do so.

In the department, everyone rose to the challenge of teaching, learning, researching, and working virtually. Colleagues with online teaching experience held workshops to get the rest of us up to speed. We held virtual workshops, colloquia, office hours, and award ceremonies, including yet another virtual commencement for our majors and minors. Through this difficult year, our ever-helpful staff, Kathy Covey, Mary Malley, and Katie Upson, aided by our work study students, continued to support us even as they learned how to do their work virtually. As evident throughout this newsletter, faculty and students alike continued to conduct research and publish, give presentations to academic and non-academic audiences, win awards, and mentor, not to mention many who took on supervising their children's home schooling. Here again, gender disparities were evident at work and at home.

Even amidst these trying times, colleagues achieved milestones. Dr. Christin Munsch was promoted to Associate Professor with tenure and Dr. Laura Bunyan was promoted to Associate Professor in Residence. We will also be welcoming a new, albeit small, cohort of graduate students and Dr. Carla Dhillon and Dr. Bhoomi Thakore as new colleagues in the Fall and Spring respectively.

Finally, it is with deep gratitude that we bid a fond farewell to Professors Marysol Ascencio, Davita Glasberg, and David Weakliem as each contemplates their future journeys away from UConn but always of UConn. It has been a true honor and joy to work with each of you. Marysol, you were with us even before you were a member of the department. Tirelessly mentoring students and serving the department, El Instituto, and UConn. Davita, you've worn so many hats from Department Head to Associate Dean to Interim Dean and in your last act you even agreed to serve as DGS. David, when you agreed to serve as Associate Head, I'm sure you had no idea of the unending nature of all those pesky scheduling details. Without your patience, memory, and wry sense of humor my job would have been that much harder. We cannot thank you enough for all that you've done for the department and the university. We hope that you will stay in touch and come visit, once that becomes possible.

As we look ahead to the next year, not knowing what is in store as we resume in person teaching and working, I know that we are in good hands with Professor Bandana Purkayastha serving as Acting Head while I am away on sabbatical in the Fall and Professor Andrew Deener as the incoming Director of Graduate Studies. We have all learned much patience and resilience over the past year that will enable us to continue not only our academic work but also our commitment to social justice and anti-racism work within and outside the department to ensure a place where we can all flourish. I wish you all a summer of rest, reflection, and rejuvenation after a challenging year.
Congratulations to the 2021 Alpha Kappa Delta Inductees!
Alpha Kappa Delta (AKD) is the International Sociology Honor Society. AKD was founded in 1920 at the University of Southern California by Dr. Emory S. Bogardus and became affiliated with the Association of College Honor Societies (ACHS) in 1967. Alpha Kappa Delta is also affiliated with the American Sociological Association (ASA). AKD seeks to acknowledge and promote excellence in the scholarship in the study of sociology, the research of social problems, and such other social and intellectual activities as will lead to improvement in the human condition.
Congratulations to the new inductees!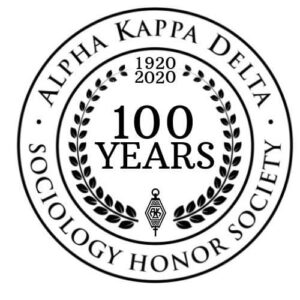 Archana Ajay
Kayla Crucetts
Lyndall Goudemond
Jordan Kubik
Samantha Stuyniski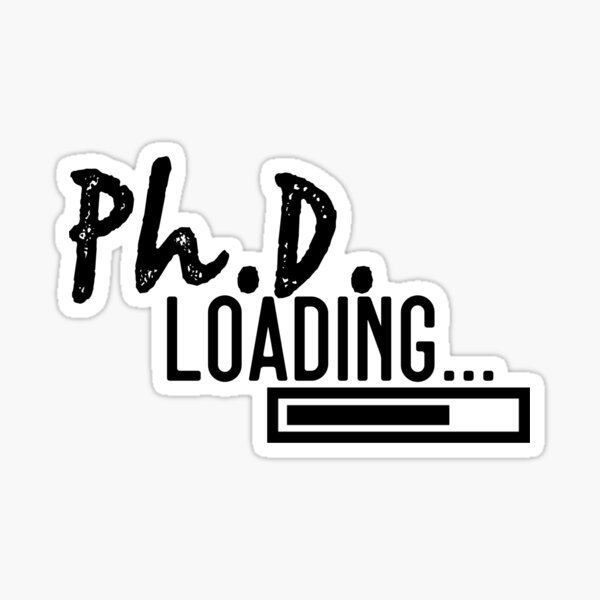 A Message from the Departing DGS

The Graduate Program Committee had a busy and productive year despite the many challenges posed by the pandemic for all of us. Our graduate students once again demonstrated their strong commitment to the program and their energy as they develop into wonderful scholars! We are proud of their unflagging and impressive contributions to our undergraduate program as teachers, to the discipline in their published work and granting activity, and to the department in their service. In spite of the extremely tight market, our students continue to find placements in the academy and beyond. These successes are detailed throughout this newsletter. I and the GPC would like to express our sincere congratulations for all their achievements this past year!

In other great news, we have a small but outstanding new cohort. Check out there bios here. Of course, there are many challenges ahead for this cohort as they enter UConn at this uncertain time. At least one of our incoming students resides in China, as do two of our continuing students, and it remains unclear whether they will be able to join us physically in the Fall but we are doing our best to develop creative solutions to ensure their continued progress at UConn.

Thanks to all the Sociology graduate students, especially Cara Cancelmo, Asmita Aasaavari, Olivia Dono, Carol Ann Jackson and Rhys Hall, who graciously assisted GPC in our recruitment efforts through outreach to potential admits and development and participation in the "Virtual Campus Visit." I am also very pleased with GPC's many other accomplishments this academic year in addition to recruiting an exciting group of new students. Our efforts included revising the Grad Handbook, consistent with the Graduate School's decision to eliminate the "foreign" language requirement, pursuing strategies to manage the on-going budget cuts, and reevaluating the degree requirements.

As outgoing DGS, I want to thank everyone who has supported the Grad Program through teaching and advising, presenting in the ProSem, and serving on the GPC during my tenure as Director this past year. Thanks to Committee members, Ruth Braunstein, Simon Cheng, Andrew Deener, David Embrick, Liz Holzer, and Bandana Purkayastha for their dedication to teacher training and recruitment. Our gratitude to Grad course instructors and to all those who supported the ProSem through their guest appearances in our weekly Webex Proseminar meetings, including Sociology faculty Mary Bernstein, Liz Holzer, Ruthie Braunstein, David Embrick, Manisha Desai, Kim Price-Glenn, Nancy Naples, Simon Cheng, Bandana Purkayastha, David Weakliem, and Andrew Deener; Student Health Services' Mary Painter; Kay Gruder, Career Services; Social Sciences librarian, Kathy Banas-Marti; Sociology Program Assistant Kathy Covey; and graduate students Kate Ragon, Nabil Tueme, and Manny Ramirez. I have been so impressed with the dedication, advocacy, and creative problem-solving of the Sociology Graduate student leaders including Manny Ramirez, Kylar Schaad, Rhys Hall, Amy Lawton, Nabil Tueme, Asmita Aasaavari, Olivia Dono, Cara Cancelmo, and Zack Kline and the many other students joined in supporting the many activities and programmatic changes initiated this year. Their advocacy has led to many improvements in the department climate, governance and curriculum, and I anticipate their impact will grow in the coming years.

Finally, I am most indebted to Educational Program Coordinator Kathy Covey, whose patience, immense programmatic and policy knowledge and insight, and incredible eye to deadlines and emerging issues kept me on task and focused. My sincere gratitude and appreciation for all her efforts, advice, and general support: I could not have done it without her!


As I now retire after 33 years at UConn, I want to wish all the graduate students and the graduate faculty all the best as you move forward. I look forward to seeing our faculty continuing to produce path-breaking and challenging scholarship and much-needed public Sociology, and our grad students joining the academy and reshaping the discipline! It's been a great pleasure to serve, and I wish Andrew Deener, the incoming Director of Graduate Studies, all the best as he takes up the mantle.


-Dr. Davita Silfen Glasberg, Outgoing Director of Graduate Studies
---
Greetings from New Director of Graduate Studies

I'm looking forward to serving the department as the new Director of Graduate Studies. This past year was certainly unlike any other that I can remember, and as a result, we have our work cut out for us to bring back the life and energy of our graduate program. I think we're up to the challenge, but it will require a newly reinvigorated effort. The major purpose of the graduate program in sociology is to foster an intellectually inspiring experience for students, provide them with the tools to ask important sociological questions, cultivate the research methods and skills so that they can find the answers to their questions, and to facilitate the conditions to meet the department benchmarks toward completing their degrees. To this end, our graduate planning committee needs to create new ways for graduate students and faculty to find a shared sense of purpose so that all students can achieve success at the different stages of the program, and beyond, to prepare graduate students for their careers after UConn. We will start by introducing some new department workshops, fostering conversations about expectations at different stages of the graduate student experience, and holding planning committee meetings to rethink the graduate curriculum and time to completion. I look forward to working on these important tasks, and I urge graduate students and faculty alike to participate in the proseminars and reach out with their suggestions about topics for workshops. Lastly, I'd like to thank Davita for serving as DGS during the most unusual year on record, as well as for her decades of commitment to graduate students at UConn. I wish her all the best in retirement.


-Andrew Deener, Director of Graduate Studies
"RACE, POWER, AND SYSTEMIC RACISM"
---

Dr. Kalpana Kannabiran, Council for Social Development, Hyderabad "Insurgent Realisms
and Ideas of Justice in India: Imagining the'Corruption Complex' Through Law and Literature".
India Studies Annual Radha Devi Joshi Lecture

Dr. Magda Boutros, Brown University."Antiracism without races: How activists expose racialized policing in colorblind France"

Dr. Celeste Watkins-Hayes, University of Michigan."Remaking a Life: How Women Living with HIV/AIDS Confront Inequality".** Co sponsored with InCHIP"

Dr. Sanyu A. Mojola, Princeton University.""Race, Power, and Systemic Racism" through the lens of the global HIV/AIDS pandemic"

Dr. Taylor Hargrove, University of North Carolina at Chapel Hill. Title; TBD.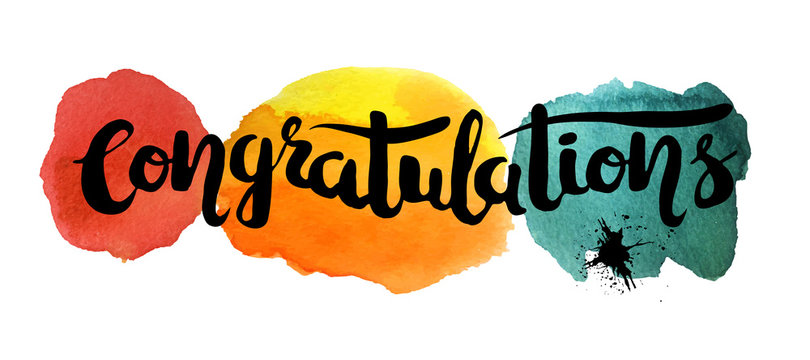 Faculty
---

Ruth Braunstein: Named Associate Editor, Sociology of Religion: A Quarterly Review (2020)

Mary Fischer: Chair elect of the Community and Urban Section at ASA (2021)

Phoebe Godfrey: Associate Alumnae of Douglas College, Society of Excellence Inductee, for commitment to "social justice on a global scale" (2020)

Brad Wright: OUR Mentorship Excellence Award (2020)

---
Graduates
---
Congratulations to Nabil Tueme for receiving the 2021 Outstanding Graduate Student Teaching Award!

Asmita Aasaavari: Summer 2020 Wood/Raith Gender Identity Living Trust Summer Fellowship
Caner Hazar: Project proposal application to the Marie Skłodowska-Curie Actions Individual Fellowships was awarded the European Commission's Seal of Excellence.

Congratulations to Zack Kline for receiving both the 2021 Outstanding Graduate Student Research Award and the Ron Taylor Award!

Carol Ann Jackson: 2021 Arnold and Sandra Dashefsky Student Award for Excellence & the Summer 2021 Wood/Raith Gender Identity Living Trust Summer Fellowship
Koyel Khan: Summer 2020 Wood/Raith Gender Identity Living Trust Summer Fellowship

Congratulations to Davida Schiffer for winning the WGSS Susan Porter Benson Graduate Research Award!
Kylar Shaad: Summer 2020 Wood/Raith Gender Identity Living Trust Summer Fellowship
Chriss Sneed: 2020- 2021 Research Grant from UConn's Collaborative to Advance Equity through Research on Women & Girls of Color, hosted by Africana Studies Institute & the Pre-Doctoral Fellowship; El Instituto: Latin American Studies, UCONN

---
Undergraduates
---

Congratulations to both Candance Tang
and Kylee Rose Santos on being elected to
Phi Beta Kappa!





Congratulations to both Titilayo Oladotun Adekola and Krista Lin Sansone who were the winners of the Janet M. Fierberg Scholarship! Both are incoming graduate students to the School of Social Work next year.

Andrew Bogatz: Student Paper Award

Grace Scully: High GPA Award

Haley Zawilinski: Public Engagement Award
Asmita Aasaavari- recipient of the Human Rights Institute Graduate Funding Competition! This funding is given to an individual whose proposal demonstrates overall excellence with a focus on human rights issues.


Phoebe Godfrey- USDA National Institute of Food and Agriculture (NIFA). Role: Co-PI. "Building a Sustainable Food Program Between Rural and Urban Communities as a Laboratory for Training Future Food System Professionals" -To further develop the SCFS minor. Total Award Amount: $500,000 (over five years).
---

Ryan Talbert was a recipient of Research Funding in Academic Themes, 2021 (with Jolaade Kalinowski, Co-I), College of Liberal Arts and Sciences, University of Connecticut. Funding is awarded to faculty working together to advance research stemming from a unique junction of their individual programs of scholarship in health, disease, and well-being. Their project will represent one of the first longitudinal assessments of the health impacts of exposure to deadly police encounters. In doing so, the study will examine the degree to which police killings are key to race-gender variation in mental and physical health across time. https://sociology.uconn.edu/2021/05/11/ryan-talbert-research-funding-in-academic-themes/.
---

Kylar Shaad's proposal was chosen to receive funding by the Time-Sharing Experiments in the Social Sciences (TESS) program. TESS is funded by the Social, Behavioral, and Economic Sciences Directorate of the National Science Foundation, and it pays for recipients to field experimental work on a general population sample of 2000 adults in the United States. Kylar's project will assess the factors that influence support for identity document laws that allow for people to change their birth certificate gender markers, including support for changes to a non-binary status. In particular, he will examine the role of (1) gender assigned at birth (female, male), (2) gender identity (trans man, trans woman, non-binary), and (3) narrative confor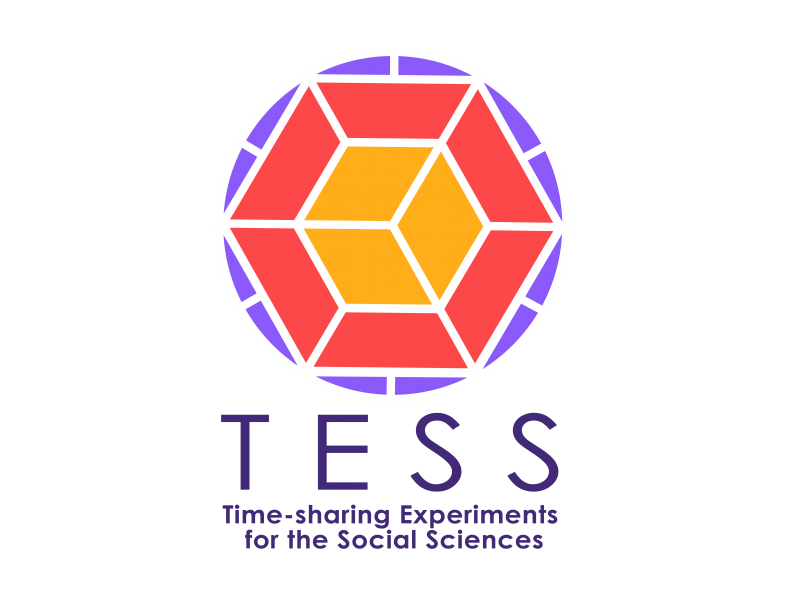 mity (conforming to stereotypes about transgender childhood experiences or not) in formulating perceptions of identity legitimacy (i.e., the extent to which one's identity is believed to be real) and willingness advocacy (via a petition) to have the law changed. In so doing, his study will be the first to draw on a nationally representative, probability based sample to assess public support for gender identity rights and isolate the role of perceptions of legitimacy.
It will also be the first to simply collect demographic data regading participants' gender identity status that includes a non-binary option. Thus, he'll be able to parsing out what percentage of the population identifies as trans, non-binary, neither, and both.
---

Adane Zawdu received a fellowship from the Polonsky Academy for Advanced Study in the Humanities and the Social Sciences at the Van Leer Institute in Jerusalem. During this four year fellowship, Adane will be studying the changing relations between ethnic culture and skin color among Ethiopian Israelis, from the early years of migration to today. He will focus on how categories of difference and group formation are linked to particular social spaces, networks, opportunities, and policing, as well as the social and political consequences of the changing classification structure.

Baker, Joseph O., Gerardo Martí, Ruth Braunstein, Andrew L. Whitehead, Grace Yukich. 2020. "Editor's Note: Religion in the Age of Social Distancing: How COVID-19 Presents New Directions for Research," Sociology of Religion 81(4): 357–370.

Braunstein, Ruth. 2021. "The 'Right' History: Religion, Race, and Nostalgic Stories of Christian America." Religions 12(2): 95.

Braunstein, Ruth. 2021. "Georgia on My Mind." In Forum on "Faith and the American Insurrection." Berkley Forum.

Chubin, Fae and Ramirez, Manuel A. 2021. "Securing Racial Borders: A Comparative Study of Settler-Racial Ideology and State Border Violence." Sociological Inquiry xx (x): 1-24.

Cook, Mekeila, Ryan D. Talbert, and Breanna Thomas. 2021 "A Longitudinal Study of Justice Characteristics among Girls Participating in a Sex Trafficking Court Program." Health & Justice 9(1):1–12.

Desai, Manisha. 2021.Co-editor, Special Issue on Crises and the (Re)Organizing of Gender and Gender, Work, and Organization.

Desai, Manisha. 2020. "Beyond the Global North South: Southasian Feminist Imaginaries. Special Issue of European Journal of Women's Studies on Global South Feminism. 00(0):1-13.

Desai, Manisha. 2021. "Reflections on Dalit Feminisms in India." In Josephine Beouku-Betts and Akosua Adomak Ampofo, edited, Producing Inclusive Feminist Knowledge: Positionalities and Discourses in the Global South. Emerald Publisher.

Godfrey, P. & Buchanan, M. (Summer 2021) (Eds.). Global [Im]-Possibilities: Exploring the Paradoxes of Just Sustainabilities. London: Bloomsbury Press.

Godfrey, P. (Fall 2021). Understanding just Sustainabilities from Within: A case Study of a Shared-use Commercial Kitchen in Connecticut. London: Routledge. In Production.

Irwin, Darrell. 2020. "Semi-formal organizations and control during the COVID-19 crisis in China." In the Asian Journal of Criminology.

Hughey, Matthew W. and Emma Gonzalez-Lesser. 2020. Racialized Media: The Design, Delivery, and Decoding of Race and Ethnicity. New York University Press.

Hughey, Matthew W. 2020. "Foresight in 2020: Race and Gender in the Upcoming Election." Sociological Forum 35(SI):871-1073.

Hughey, Matthew W. 2021. "Prometheus as Racial Allegory: The Sociological Poetics of W. E. B. Du Bois." Journal of African American Studies 25(1):102-123.

Hughey, Matthew W. 2020. "Preface: Foresight in 2020: Race and Gender in the Upcoming Election." Sociological Forum 35(SI):875-876.

Hughey, Matthew W. 2020. "Gender and Race in the 2020 Election: From the Pathos of Prediction to the Power of Possibility." Sociological Forum 35(SI):877-897.

Hughey, Matthew W. 2020. "'The Souls of White Folk' (1920-2020): A Century of Peril and Prophecy." Ethnic and Racial Studies Review 43(8):1307-1332

Hughey, Matthew W. and Michael L. Rosino. 2021. "Identity and Racialization." The Routledge Handbook of Interactionism. L. T. Reynolds and N. J. Herman-Kinney (eds.). Routledge.

Hughey, Matthew W and Michel L. Rosino. 2020. "Distinctions, Dilemmas, and Dangers: Sociological Approaches to Race and Nationalism." The Routledge International Handbook of Contemporary Racisms. J. Solomos (ed.). Routledge

Hughey, Matthew W. 2021. "The Coming Authoritarianism." Sociological Forum 36(2)

Hughey, Matthew W. May 2020. "There's Another Pandemic to Fight: Racism." The Hartford Courant.

Hughey, Matthew W. May 2020. "Reviewing the Reviewers: How people made sense of W. E. B. Du Bois's Darkwater: Voices from Within the Veil." Identities Blog.

Kibria, Nazli, Purkayastha, Bandana, Narayan, Anjana, Khan, Koyel and Yousaf Farhan. Forthcoming June 2021. Everyday Transnational Worlds of Hindu and Muslim Women in the United States Diaspora. Contemporary South Asia.

Narayan, Anjana, Purkayastha, Bandana and Khan, Koyel. (2021). Intersectionality. In Michael Stausberg and Steven Engler edited, Routledge Handbook of Research Methods in the Study of Religion, Second edition.

Narayan, Anjana and Purkayastha Bandana (2020). Modernity in the Service of Tradition: Women and Gender within Hinduism in the United States. In Religion, Race and Asian Americans, edited by David Yoo and Khyati Joshi. University of Hawaii Press.

Parks, Gregory S. and Matthew W. Hughey. August 2020. "Kamala Harris and the Political Power of Black Sororities (and Fraternities)." From the Square: New York University Press Blog

Patterson, Evelyn J., Ryan D. Talbert, and Tony N. Brown. 2021. "Familial Incarceration, Social Roles, and Mental Health among African American Women." Journal of Marriage and Family 83(1):86–101.

Purkayastha, Bandana. 2020. From Suffrage to Substantive Human Rights: The unfinished Journey for racial minority women. Western New England Law Journal. Vol 42: 3: 119-138. Chowdhury-Lahiri, Shoma, Iwata, Miho and Purkayastha, Bandana (alphabetically listed). (2020). The Role of Religion in Building Terrains of Peace. Journal of Transdisciplinary Peace Praxis, 2: 119-142.

Purkayastha, Bandana (forthcoming in English, 2021). Divided We Stand: What the pandemic tells us about the contemporary US. In Movements & Political Regimes in Times of the Coronavirus, edited by Geoffrey Pleyers and Bruno Bringel. Bristol University Policy Press. The Spanish version –Alerta Global--edited by Breno Bringel and Geoffrey Pleyers has been published by Latin American Social Science Council (CLASCO) in October 2020.

Purkayastha, Bandana (2021). Knowledge Hierarchies and feminist dilemmas: Contexts, Assemblages, Voices, and Silences. In Producing Inclusive Feminist Knowledge: Positionalities and Discourses in the Global South, edited by Josephine Beoku-Betts and Akosua Adomako Ampofo. Advances in Gender Research series, Emerald Publishing.

Purkayastha, Bandana (2021). Distancing as Governance. On the Margins of Protection, edited by Paula Banerjee. Kolkata: Orient Black Swan.

Roy, Rianka. 2021. When Work Comes Home: Pandemic Realities for Indian Women in Tech. Feminism in India, January 22. https://feminisminindia.com/2021/01/22/when-work-comes-home-pandemic-realities-indian-women-tech/

Roy, Rianka. 2021. When Work Comes Home: Pandemic Realities for Indian Women in Tech. Feminism in India, January 22. https://feminisminindia.com/2021/01/22/when-work-comes-home-pandemic-realities-indian-women-tech/

Roy, Rianka. 2021. Planning in the 20th Century and Beyond: India's Planning Commission and the NITI Aayog by Santosh Mehrotra and Sylvie Guichard. Contemporary South Asia 29(1): 115-116.

Sneed, Chriss and S.M. Rodriguez. "racialization.spectacle.liberation." Special Issue. Wagadu: A Journal of Transnational Women's and Gender Studies.

Sneed, Chriss V. "Apocalypse, Afro-Futures, & Theories of 'the Living' Beyond Human Rights: Octavia Butler's Parable Series." Bloomsbury Handbook to Octavia E. Butler. Hampton, G.J. and Parker, K.R. (Eds.) Bloomsbury Press. Forthcoming Summer 2021.

Sneed, Chriss V. "To Exist is to Resist: Black Feminism in Europe edited by Akwugo Emejulu and Francesca Sobande (Pluto Press)." Wagadu: A Journal of Transnational Women's and Gender Studies. Forthcoming Summer 2021.

Tueme, Nabil. 2021. "All in the Family: The Role of Family Networks, Collective Action Frames, and Identity in Latino Movement Participation." Sociology Compass 15(4).

Vaughan, Kenneth R. "Anti-Immigrant Sentiment and Opposition to Democracy in Europe." Journal of Immigrant & Refugee Studies 0, no. 0 (November 17, 2020): 1–17.

Vaughan, Kenneth R. "Religious Moral Communities or Secular Tolerance? Individual-, National-, and Regional-Level Explanations for Restrictive Refugee Policy Preferences in Europe." Sociology of Religion, no. sraa059 (March 2, 2021).

Weakliem, David. "Politics, Ideology, and the Economy." Pp. 108-24 in A Modern Guide to Economic Sociology, edited by Milan Zafirovski. Cheltenham: Edward Elgar, 2020.

Weakliem, David. "Yes, 'elites' support coronavirus restrictions. So do working-class Americans." Washington Post, December 1, 2020.
Kim Pryce-Glynn
Dr. Pryce-Glynn is co-chair of the Carework Network with Mignon Duffy. Over this past year they've completed several important projects. In August 2020, the Carework Network launched Transformational Responses to COVID-19: A Project of the Carework Network, a virtual hub developed in conjunction with the Carework Network Steering Committee. Following the election, Kim facilitated online meetings with care scholars from across the United States to draft a statement to the Biden-Harris administration. The collectively written statement was signed by over 200 experts and delivered in March of 2021 urging the Biden-Harris administration to build a robust care infrastructure as part of the plan to "build back better." http://careworknetworkresponds.com/2021/03/05/carework-network-statement-to-the-biden-harris-administration.

In April, WBUR Boston featured commentary that Kim co-authored with Mignon Duffy on the Biden/Harris administration's care agenda, "Why Care is Key to Building Back Better," http://careworknetworkresponds.com/2021/04/08/a-care-agenda-is-essential-policy.
---
Phoebe Godfrey

Looking into The Mirror-Sociology's First Undergraduate Journal

"Give the pupils something to do not something to learn: and the doing is of such a nature as to demand thinking; learning naturally results"
- John Dewey


Check out the mirror here: https://online.fliphtml5.com/rnueb/foet/#p=1

In the fall of 2019 and early spring of 2020 Brad Wright and I built upon discussions we had previously had on the UPC that we need more things for our Majors to 'do' in the Deweyan sense. This would help to make their learning have larger social meaning other than merely a final grade. Thus, the idea of an undergraduate student journal was born and being a strong advocate of Dewey's pedagogical philosophy and practice I knew that I wanted to be the one to help make our idea become a reality. To do this we consulted students in the sociology club - Student Empowerment in Sociology (SES)- and found a number of interested students. However, recognizing the challenges involved it was also decided that there needed to be a course attached with credit to ensure that the students had the skills to curate and edit a journal, were able to meet deadlines and ultimately deliver on the final product.

Beginning in the fall of 2020, regardless of the difficulties due to the pandemic, Brad and I met with interested students and worked out plans for them to come up with the submission call out, the title, the cover design and other details. A number of submissions were received and then we planned to have a course in the spring of 2021 in which I would work with the three student editors on developing their editing, and of course writing skills. We met every two weeks and focused on the submissions, as well looking at examples from a book I had recently edited, sharing with them original submission, then having them edit one and then showing them how my co-editor and I had edited the same submission. All of this gave them a strong introduction to the skill and art of editing from a sociological perspective, as well as how to work together, and thus, their "learning naturally resulted". In fact, proof of Dewey's claim lies in the final product of The Mirror, as well as in the words of the students themselves taken from their final reflections on their experiences. For to quote Dewey again, "we do not learn from experiences; we learn from reflecting on them" and therefore I asked the students to reflect on their experiences and I share some quotes with their permissions.

"Overall, this has been an incredibly educational and enjoyable experience. I have learned so much about myself as a writer and editor as well as a peer and a mentor. The experiences and relationships I have formed out of the establishment of this journal are invaluable and I am so grateful to have been a part of this project. " -Cameron Klemme

"In regards to deeper edits, it taught me to make sure authors account for fundamental sociological concepts such as intersectionality and sociological imagination, how to ensure that researchers weren't cited blindly but their work was critiqued as necessary, how to check that papers addressed the theme of the publication properly, and more." -Nicholas Xenophontos

"The most notable thing I gained from this experience was, as cliché as it may be, the friends I made along the way. In a year of isolation, I was fortunate enough to get to know all these people and spend hours with them every week. It's amazing that this group of people pulled together ended up cooperating so well and became such good friends, with most of us never having seen each other in-person." -Meaghan Connors

As for my experience working with the students, it too was extremely rewarding in similar ways, with the most salient of which being that collectively we took an ephemeral idea and turned it into a physical reality. I look forward to continuing working with two of these seasoned student editors who will help to train our next cohort in order to create The Mirror, vol. 2. If you would like to be involved in any capacity, please let me know and make sure you look into The Mirror, vol. 1!

-Written by Phoebe Godfrey
---
Gaye Tuchman:
Last spring, Hongtao Li, Associate Professor of Journalism and Communication in the School of Media and International Culture at China's Zhejiang University, asked Dr. Tuchman to write a preface for the second translation of Making News into Chinese.  (An earlier translation had been printed over ten years ago.) He wanted an essay on how Dr. Tuchman did the research for that 1978 book. The essay was to accompany the preface by Professor Zhongdang Pan of the Communication Department at the University of Wisconsin. Pan's essay concerned "his experience of reading Making News, applying ideas from the book to his studies of the press reform in China in the mid- to late 1990s…and its enduring relevance to [the] contemporary Chinese context."

The new translation is currently at the publisher and both prefaces are also to be printed in a Chinese journal. The book has also been published in Spanish and Japanese and either sections of it or some of my other articles on news have appeared in Portuguese, Hebrew, and French. (Thanks to Nicolas Simon for checking the French translation of my accompanying article.) There's also word that there are also sections in Russian and Hungarian, but these have not yet been seen. Dr. Tuchman explained that she is really gratified about Making News' usefulness to others as indicated by its many thousands of citations. 
Invited Talks
Braunstein, Ruth. "The Nostalgic Myths that Drive MAGA Nation with Dr. Ruth Braunstei‪n" Straight White American Jesus Podcast. (February 2021).

Braunstein, Ruth. Moderator, Election Post-Mortem Panel (featuring Mabel Berezin (Cornell University), Bart Bonikowski (New York University) and Corey Fields (Georgetown University)), ASA Culture Section's Culture and Contemporary Life Talk Series.

Braunstein, Ruth. "Religion and National Narratives on the Left and Right." Raced Religion and Social Solidarity in the United States. American Mosaic Project Mini-Conference, University of Minnesota, Twin Cities, (October 2020).

Braunstein, Ruth. "The Moral Meanings of Fiscal Earmarking: War Taxes, Patriotism, and Resistance." Yale Center for Cultural Sociology Workshop, (October 2020).

Braunstein, Ruth. "Moral Meanings of Fiscal Earmarking: War Taxes, Patriotism and Resistance with Ruth Braunstein" Princeton University Center for the Study of Religion, Crossroads of Religion and Politics Series, (September 2020).

Braunstein, Ruth. "Theorizing Political Backlash: The Effects of the Religious Right on the Religious Field." "Does Religion Still Matter in the Age of Trump? A Mini-Conference on the Role of Religion in the Contemporary Social and Political Spheres." The LeRoy Keller Center for the Study of the First Amendment, University of Colorado, Boulder, (July 2020).

Desai, Manisha. Changing Contours of Transnational Feminisms. Ambedkar University. Delhi. (March 2021).

Desai, Manisha. Co-Organizer. Transnational Feminist Practices in the Global South. International Sociological Association Forum, Porto Alegre, Brazil. (2021).

Desai, Manisha. Panelist: President's Special Session: The "New Right" War on Gender and Intersectional Feminist Responses Across the World. International Sociological Association Forum, Porto Alegre, Brazil. (February 2021).

Desai, Manisha. Panelist, Feminist Responses to Covid-19. Webinar organized by the Center for Research in Social Sciences and Education, Jain University Bengaluru and SNDT University, Mumbai. (July 2020).

Desai, Manisha. Right to the City. University of Illinois. (March 2021).

Desai, Manisha. From Black Lives Matter to Dalit Lives Matter: Continuities and Links between Black and Dalit Activism in the United States and India. For UConn Chapter of ASHA for Education. (October 2020).

Desai, Manisha. Panelist, #IAmNotAVirus Webinar. (July 2020).

Desai, Manisha. Panelist: Engaged Scholarship for Social Justice: Opportunities and Challenges in Academic-Activist Colearning Processes. American Sociological Association, San Francisco. (2020).

Frazier, Cleothia G., C. André Christie-Mizell, and Ryan D. Talbert. "Mastery, Self-Esteem, and Religiosity in Adulthood: The Consequences of Childhood Adversity." Paper presented at annual meeting of the American Sociological Association. *Virtual (2020)

Godfrey, Phoebe. Associate Alumnae of Douglas College Annual Zagoren Lecture Keynote Speaker Title: "Journey into Community Organizing, Activism and Food Justice -Creating a Shared-Use Commercial Kitchen in My Community" (March 2021). https://www.youtube.com/watch?v=27HWUdPMgUw

Hughey, Matthew. "White Bound: Nationalists, Antiracists, and the Meanings of Race." Department of Anthropology and Sociology, North Central Michigan College. (2021).

Hughey, Matthew. "Capitol Under Siege: Community Reflections on the Lawless and Violent Attack on Democracy." Office for Diversity and Inclusion, Human Resources, and Office of the Provost, University of Connecticut, Storrs, CT. (2021).

Hughey, Matthew. "White Time: How Racial Imagination, Perception, and Context shape Understandings of Time." Social Psychology Speakers Series, University of Connecticut, Storrs, CT. (2020).

Purkayastha, Bandana. SWS North. Invited panelist for the inaugural meeting of the SWS North chapter. Career trajectory through SWS. (May 2021).

Purkayastha, Bandana. Living Hinduism and Islam: South Asian American Negotiations of Religion. Invited talk, with Nazli Kibria, for a preconference organized by Society for the Scientific Study of religion. (April 2021).

Purkayastha, Bandana. The impact of Covid on women in the US. Eastern Michigan State University. Invited speaker. (March 2021).

Purkayastha, Bandana. Covid in the US. Invited talk at the University of West Virginia. Invited speaker. (March 2021)

Purkayastha, Bandana. Bringing Feminist Thinking into Frameworks of Forced Migration. International Sociological Association Forum Conference, Porto Allegre Brazil (February 2021).

Purkayastha, Bandana. Ontology, Epistemology and methodologies. Invited panel speaker. ICCSR funded week long conference at the University of Hyderabad, India. (February 2021).

Purkayastha, Bandana. Epistemologies and Lifeworlds: Intersectional perspectives. Invited, centenary speaker series. Jamia Milia University. (November 2020).

Purkayastha, Bandana. Social movements, inequalities and social justice in the United States during the pandemic. Invited speaker. University of Louvain, Belgium and ISA-RC47. Invited. (November 2020).

Purkayastha, Bandana. American Sociological Association's webinar with invited distinguished experts (Karyn Lacy, University of Michigan, Bandana Purkayastha, University of Connecticut and Shelley Correll, Stanford University). "Sociology Speaks: Experts Explain the Executive Order on Race and Sex Stereotyping" https://www.asanet.org/news-events/asa-news/sociology-speaks-experts-explain-executive-order-combating-race-and-sex-stereotyping. (October 2020).

Purkayastha, Bandana. Understanding Northern Problems via Southern Theories. Invited panelist for a session on Beyond Race, Gender, and Class: Centering the North-South axis in analyses of inequality. American Sociological Association Conference, San Francisco. (August 2020).

Purkayastha, Bandana. SWS 50th year celebrations-Presidents recollections. Invited plenary. (August 2020).

Purkayastha, Bandana. Intersectionality. Invited presentation for the Doing Sociology series, Department of Sociology. JNU, India. (July 2020).

Roy, Rianka. Social Media Surveillance: Who is Watching us in the Digital Age? at Department of Journalism and Mass Communication, Jagran Lakecity University, Bhopal, India. (February 2021).

Showers, Fumilayo. "African Immigrants, Care Work and COVID-19" As invited panelist at Embodying Care: Care Work and COVID-19 virtual roundtable, hosted by the Global Labour Research Centre, York University, Toronto. (April 2021).

Showers, Fumilayo. "Nursing a Pathway to the American Dream: West African Immigrants and the Longue Durée of Immigration, Labor and Civil Rights" As Invited Speaker at Making African America: A Virtual Symposium on Immigration and the Changing Dynamics of Blackness, hosted by the Smithsonian's National Museum of African American History and Culture, and the Center for Global Migration Studies, University of Maryland College Park, (March 2021).

Showers, Fumilayo. "'Caring for America': African Immigrants, Health Care Work and COVID-19." As Invited Speaker for "Essential workers, COVID-19 and the African Diaspora" Webinar hosted by the David L. Boren College of International Studies and the African Studies Institute, University of Oklahoma. (October 2020).

Sneed, Chriss. "Fighting for Black Trans Lives in Liberation Movements," with Yaszmin Harris. SALDEF – Sikh American Legal Defense and Education Fund.

Sneed, Chriss. Invited talk for St. John's University's Spring 2021 Colloquium on Youth Activism and Racial Justice. Titled: Reflections on Dark Matters: Activism and Anti-Blackness. (March 4).

Talbert, Ryan. "Research Conversations on Health Disparities." Panel Discussion, College of Liberal Arts and Sciences, University of Connecticut, February 18. *Virtual. (2021).

Talbert, Ryan D. "Lethal Police Encounters and Race-Gender Variation in Hypertension." Paper presented at annual meeting of the Southern Sociological Society. *Virtual. (2021).

Talbert, Ryan D. "Public Confederate Monuments and Racial Variation in Excessive Alcohol Use." Paper presented at annual meeting of the American Sociological Association. *Virtual. (2020).
---
Conferences

Jackson, Carol Ann B. "By Any Means Necessary: Criminalization, Trauma, and Resilience of Black Youth in and Inner-city Neighborhood. Sociologists for Women in Society (2021).

Roy, Rianka. Compliance, Resistance and Solidarity: Women-in-tech in India during the COVID-19 Pandemic. Roundtable at Sociologists for Women in Society. (January 2021).

Roy, Rianka. Social Distance and Digital Resistance: What Hyperdigitalization Brings to Indian Tech-Workers During the COVID-19 Pandemic. Panel: South Asia Communication Association. Association for Education in Journalism and Mass Communication (August 2020).


Schiffer, Davida Jae. "I Don't Think It'd Be Your Typical Woman": Clocking, Cistress, And Allyship." Annual Sociologists for Women in Society Meetings. (2021).

Sneed, Chriss. "Creatively Centering Alternative Anthropologies and Sociologies: Scholars of Color Decolonialize Ethnography with Transnational Feminism" NWSA Annual Conference.

A special congratulations to Rianka Roy whose panel "Persistence in the Digital World: Rights, Movements, Knowledge, and Humanities" has been selected for possible inclusion in the MLA 2021 Presidential Theme.
---

Session organized:
Roy, Rianka. Persistence in the Digital World: Rights, Movements, Knowledge and Humanities, Modern Language Association (January 2021). Session selected for inclusion in the 'MLA Presidential Theme' by Judith Butler. Participants: Dr. Radhika Gajjala (Bowling Green State U), Molly Keran (U of Michigan, Ann Arbor), Dr. Kaitlin Thomas (Norwich U) and Dr. Maxwell Larson (Penn State U).

Purkayastha, Bandana. Kalpana Kannabiran talk: The Annual Radha Devi Joshi lecture: Insurgent Realisms and Ideas of Justice in India: Imagining 'the corruption complex' through law and literature. (March 2021). Funded by the India Studies program, Asian and Asian American Studies Institute.

Purkayastha, Bandana. Farhan Yousaf (former UConn graduate, Associate Professor, University of the Punjab, Pakistan) Talk: Trafficking from a victim centered perspective. (March 9 2021).

Carol Ann Jackson participated in various virtual open mic events in which she shared her poetry during the pandemic. Her works centered issues of racism, oppression, inequality. She uses her poetry as a form of political activism to '"speak up and speak back". She also enjoys utilizing poetry to disseminate sociological knowledge in an accessible fashion to folx who are outside of academia.

Amy Lawton was part of a panel sponsored by the Fleet Science Center: "Sinless, Fearless, Ruthless - A look at science and social science in a YA sci-fi book." The book is about dystopian religion and the panel was made available for online streaming.
Scholar-Activism

Phoebe Godfrey, co-founder, of CLiCK is excited to announce a new mural project with Nicaraguan Artist Alejandro De La Guerra, who is currently at UCONN as part of UCONN's participation in the Artist's Protection Fund. Alejandro's design, which will be showcased on the front of CLiCK's building at 41 Club Road in Windham, speaks to CLiCK's mission of 'grow, cook, share', in that every aspect of his design speaks to these activities, while celebrating the "mystery and magic of Latinx Foods" and the diverse Latinx cultures in both our community and in the world.

We are honored to have an original design by this highly accomplished international artist and if you would like to support, please check out our fundraiser https://gofund.me/755973b3 or contact Phoebe about coming out to help paint!

Some funds have already been generously given by UCONN and ECSU and CLiCK is now looking to you- the community to help continue to make this mural "for the community by the community"!

---
Chriss Sneed is on the Board of Directors (and Board Chair) at the Audre Lorde Project, an organizing center for LGBTSTGNC people of color in NYC. Over the past 6 months, they have developed a redistribution program for ALP membership that will be moving $30,000 to a small cohort of members through monthly, open-use grants.
Congratulations to Mary Malley and her partner Tom Gross who got engaged in October of 2020! They are currently in the works of planning a post-pandemic backyard wedding!
Jordan McMillan and her partner Terri Laue welcomed baby Rowan McLaue (they/them/their) to the world! Born 3/5/2021, weighing in at 8lbs, 14oz, at 21 inches.
Xinyan "Tiu" and Rui Wu
welcomed baby Cecilia!
Chriss Sneed adopted a chihuahua
named Charles!
He's 3 years old and loves jazz music. He also has strong boundaries, including a strict 8:45 PM bedtime.
---
Welcome to the New Faculty
---
Carla M. Dhillon


Assistant Professor of Sociology
Carla Dhillon's work bridges environmental sociology, decolonial studies, climate justice, and social dimensions of science and technology. She examines pathways that aim to transform inequalities in environmental science practices. Projects have focused on the politics of cross-cultural climate change partnerships between Indigenous and non-Indigenous parties, and on community-oriented science in environmental health and justice movements. Much of this research highlights relationships between governance structures, collective actions, environmental practices, and uneven material conditions across social groups. Published works appear in venues such as
American Behavioral Scientist
,
Sociology of Race and Ethnicity
, and
Local Environment: The International Journal of Justice and Sustainability
. Also a licensed civil engineer, Carla previously worked as a structural and sustainable building designer. She holds a PhD. in environmental social sciences and a graduate certificate in science, technology, and society from the University of Michigan.
Assistant Professor of Sociology
Bhoomi K. Thakore (she/her) is excited to be joining UConn in January 2022 as Assistant Professor in the Department of Sociology. Her academic interests include social inequalities, intersectionality, culture, and pedagogy. Previously, she worked at Northwestern University, Elmhurst College, and most recently at the University of Central Florida. Currently, she serves on the Board of Directors for the Society for the Study of Social Problems (SSSP) and the Association for Humanist Sociology (AHS). Bhoomi is working on multiple research projects, including an analysis of racialized tropes in contemporary video games, best practices in teaching research methods, and a larger long-term project on identity, media, and institutional inequality to culminate into her next monograph. For more information, please check out her website at http://www.bhoomikthakore.com.
---
Promotions
---
Christin Munsch- promoted to
Associate Professor with tenure.
Laura Bunyan- promoted to
Associate Professor in Residence.
---
Marysol Asencio


Marysol Asencio has been woven into sociological networks long before she joined our department in 2016. A D.PH in Public Health from Columbia University, Marysol joined UCONN's School of Family Studies (as it was known then) in 1998. During her time at UCONN, she has held a joint appointment with El Instituto, (formerly known as Puerto Rican and Latino Studies). She served as the Associate Director and Interim Director of the Institute at different times, stepping up to these positions whenever there was a need to carry on the work of the Institute. She was a SSRC fellow (2003-2004), and the first UCONN faculty member to get a Ford Foundation grant in 2005 to develop and solidify interdisciplinary scholarship around Latinx sexualities and queer Latinidad. She has served on numerous university committees with her customary energy and integrity.
Ever-generous with her time, Marysol has not only helped to develop the field of sexualities, especially around Latinx sexualities, she made a commitment to building and deepening equity throughout her career. She has been a mentor and advisor to many students of color over two decades building up a pipeline of underrepresented scholars from UCONN. She mentored numerous Latinx, African American, and Asian American students and faculty. She designed many courses on the intersections of racism, gender, and sexuality. At the national level she worked with many sociologists to build up generations of Latinx and sexuality scholars; our discipline has benefitted from her expertise. She has worked consistently with many Latinx community groups in Connecticut, as well as the National Latina Institute for Reproductive Justice.
Marysol has always expressed a sense of gratitude to colleagues in the department for welcoming her, while we, collectively, have benefitted from her always-enthusiastic presence.
-Bandana Purkayastha
---
Davita Silfen Glasberg
From power suits to power ballads, Davita is truly a Renaissance woman. Most of us know her list of scholarly accomplishments, which include being the author/co-author/co-editor of a dozen books and more than forty articles/book chapters. Her collaborations with many students led her to be recognized twice with the Sociology Graduate Faculty Mentoring Award. Her 2011 co-edited volume, Human Rights in our Own Back Yard: Injustice and Resistance in the United States, won The American Sociological Association's Gordon Hirabayashi Human Rights Book Award in 2013. The book was co-edited with William T. Armaline, a former graduate student, and our colleague, Bandana Purkayastha. Davita was among the founding sociologists for the human rights thematic group within the American Sociological Association. She also served as President for Sociologists without Borders. Her tremendous service to UCONN includes seven years as Sociology Department Head, five years as Associate Dean, and two years as Interim Dean. While serving in the Dean's office, she continued to teach her Introduction to Sociology general education class. She did all of this while being an amazing mother to two wonderful kids and then grandmother to her two beloved grandkids. Her multiple talents don't end there. Many of us also know her as the lead singer and percussionist for her band, Off Yer Rockers. 
Perhaps because she's always so professionally dressed, I vividly remember a story she told me about the intersections of gender, class, and impression management. Her first teaching position was in New York City, and she biked to work. She arrived to her first lecture wearing cut-off jean shorts and a Wonder Woman t-shirt. Her students took one look at her and asked, "You're our professor?" Of course, her exceptional teaching quickly turned things around. As a new assistant professor, I found this anecdote helpful: it underscored that while dressing the part may help, no matter your costume, you have to be true to yourself, your politics, and your community and let that launch your success. Davita has modeled humility, community, and connection, always extending a hand to those of us lucky enough to climb the academic ranks after her. I also think the Wonder Woman t-shirt was decidedly apropos. Davita, you've continued to save the day more times than I can count, and your presence in the department will be greatly missed. My own story, like those of so many others you've mentored over the years, is interwoven with memories of you. Thank you. 
-Kim Price-Glynn
---
David Weakliem
David Weakliem has always been something of a legend. In graduate school at Wisconsin, I'd regularly hear about him from professors with whom we had both worked. (He had left a year or two before I had arrived). He was a hotshot graduate student who had published several important papers and got a job in a great department—basically what we all aspired to. When I interviewed here at UConn, the department head at that time, Wayne Villemez, wanted to impress me with what he had done to make the department better. Chief among his accomplishments was hiring David. Getting a top-tier talent like him was quite a coup for a department like Connecticut.
David has published in all the top journals. He's one of the few sociologists who I know that has published in AJS, ASR, and Social Forces. (The latter two twice each!). David's legendary status in the field was cemented, however, in 1999. He submitted an article critiquing Bayesian Analysis—then an up-and-coming statistical method in sociology. The editor at Sociological Methods and Research viewed the article as so important that he not only accepted it for publication, but he converted the whole issue into a special topics issue focused solely on David's article. It starts with David's article. It then has four more articles from the best social methodologists reacting to David's article, then it has a final response from David. This is the highest level of recognition for the quality of a scholar's thinking.
As a department member, David has set the bar for being a good citizen. He's always been reasonable, fair, and willing to help out. Life is relatively peaceful in the department now, but it hasn't always been that way. Even in our worst years, David participated in department life with calm and insight. He was also willing to do the jobs that nobody else wanted to do but needed doing anyway (can you say "Associate Head"?). Add to this a wry sense of humor, and you understand why he's so widely appreciated.
David will soon be forgotten in the department. That's the way of academics. Do you know anything about the faculty members who retired five years before you arrived in the department? Retirees are the great-grandparents of academics. We know that they were there, but we don't know much about them. Nonetheless, David has made a lasting mark in the field, the department, and in the lives of the people he worked with. Thank you, so much, David
-Bradley Wright
---
MA's Awarded
---
Asmita Aasaavari 8/26/20 (Desai)
Made in Delhi: Lived-experiences and livelihood strategies of domestic workers
Kylar Schaad 10/23/20 (Munsch)
Telling the Story Right: Explaining Support for Transgender and Non-Binary Rights
Hawolti Curry 10/20/20 (Holzer)
"Consent' through Coercion": Developmentalism and Coloniality, Expressions on the ground in Ethiopia
Emily Mason 12/8/20 (Deener)
"Knowing" Your Audience:  How Funnypeople Imagine Audiences and Negotiate Humor Boundaries Accordingly

Rianka Roy 3/26/21 (Desai)
Privilege, Precarity and Pandemic: Indian Tech Unions' Online Activism in Hyperdigital Times
---
PhD's Awarded
---
Ruth M. Hernández-Ríos Summer 2020- (Desai)
"Rompiendo Fronteras:" Family Reunification and Activism in a Transnational Mexican Community.

Koyel Khan 7/16/20 – (Desai)
Between Nationalism and Neoliberal Globalization: The Practices of Indian Classical Dance
---
General Exams
---
Rhys Hall
Marcus Garcia
Manny Ramirez
Davida Schiffer
---
Dissertation Proposals
---
Carol Ann Jackson (1/29/21)
By Any Means Necessary: Criminalization, Trauma, and Resilience of Black Girls and Boys in an Inner-City Neighborhood

Amy Lawton (7/9/20)
Medical Students, Donor Bodies, and the Scientific Sacred
Nabil Tueme (8/20/20)
Reconceptualizing High-Risk Activism in the Undocumented Youth Movement
Xinyan Wu (12/8/20)
How the Opioid Crisis Emerged: Knowledge Production and Epistemological Competitions on the Drug Addiction Issue
---
Job Placements
---
Graduates
Carol Ann Jackson was elected to be the Vice President of the Graduate Employee Union (GEU). Carol Ann is deeply invested in ensuring that the livelihoods of graduate students are respected and protected by the university. Both her research and activism focus on interrupting inequalities that are deeply embedded in institutional processes. In her new role she will be responsible for organizing and helping to recruit new members into the GEU, oversee various meetings and committees, create and deliver trainings, and carry out the bargaining for the upcoming contract.

Chriss Sneed began their tenure as the Managing Director of the Center for Urban and Racial Equity (CURE). As a senior-level hire, their work is far-reaching and includes internal capacity-building, research, grant and proposal development, curriculum design, and facilitation. Bio for CURE is linked here.


Alumni


Farhan Navid Yousaf, 2016 PhD, Associate Professor of Sociology, Institute of Social and Cultural Studies, University of the Punjab, Lahore, Pakistan, was appointed as the founding Director of the Institute of Peace and Security Studies.
Zoe Folsom graduated May of 2021 with a Bachelor's of Science in
Sociology from Northern Michigan University. While there, she worked with both the Sociology Department and the Social Psychology Laboratory on multiple research projects investigating topics such as stereotype threat, intrinsic motivation & students' reasons for attending college, and affective responses to natural versus urban environments. She's interested in the cultural sociology, religion, and the social construction of knowledge and meaning, particularly connected to contemporary discourse surrounding wellness and what it means to live a good life. Outside of her love of examining the social world, she enjoys sorting (and reading) her library of books, hiking, and solving overly-complicated sudoku puzzles.


Cailey Hauver is currently finishing her B.A. in Sociology and Psychology at Clark University, with a concentration in Comparative Race and Ethnic Studies. Her research interests include structural racism and racial health inequities. She is currently researching the disproportionate impacts of the COVID-19 pandemic on African Americans and Asian-American subgroups in the United States.
Dongni Liu received her MA in Anthropology and Sociology from the Graduate Institute, Geneva in 2019, and BA in Sociology from Wheaton College, Massachusetts in 2017. After completing her master's degree, she has been doing research on visual methodologies and gig economy at ShanghaiTech University. Her research interests include inequality, work and education.
---
---
The UCONN GEU is an amalgamated union of Graduate Assistants (GAs) and Postdocs at the University of Connecticut. Because of strong majority membership, GAs have succeeded in reducing student fees, increasing stipends, improving access to parking and affordable health insurance, and strengthening workload and sexual harassment & discrimination protections. Recently, Postdocs unionized and amalgamated with the GEU.

The Union is a democratic institution that derives its strength from an active and participatory membership.
Help build a stronger Union and join the majority of Graduate Assistants and Postdocs by becoming a member today!
Through membership, you will have a direct input in internal decision-making and direction of the Union and you will receive important information by email.
To become a member, complete the online membership form below,
or at
this link
. Simply fill in the fields, and sign with your mouse (on a computer) or with your touch screen (on a smartphone/tablet).
In Closing: Interrupt and Intervene
I'm from the ghetto. It's something I take pride in- it has taught me things and given me experiences a formal education never could. I was born and raised in a city where instead of neat hedges, our streets are lined with vigils composed of tall glass candles that are often adorned with pictures of saints or other religious figures. Seeing signs of death and mourning becomes as commonplace as seeing stop signs or homeless people who congregate on church steps to find a place to rest for the night. We're equipped with a unique cultural capital that's forged in the oppression that engulfs us.

Where I'm from, children learn the rules of traffic early because we don't have sprawling backyards or fancy playthings. With imagination and ingenuity, the streets become our playgrounds. Growing up, we used two old electrical wires as rope to play double dutch- and boy did it teach me to jump- cause' that cord sure did sting when it made contact with my ankles. The truth is, we didn't have much, but we made the most of what we had. This is a lesson that has become hardwired into my being- I have learned to take what I am given and make the most of it. And this, I believe, is a gift and a curse. On one hand, it allows me to find opportunity amidst even the most challenging obstacles; I've learned to be resilient. On the other, however, it has contributed to the normalization of struggle and strife.

I returned home the other day and managed to find a parking spot halfway up the block from my father's house. As I approached his house, I noticed a newspaper lying on the cement in front of the porch. As I leaned over to pick up the paper, the headline not only grabbed my attention- it caused me to stop completely in my tracks. I froze momentarily, as I tried to process the words on the page in front of me. The headline read "Few women professors of color among Connecticut tenured faculty."


I decided to hold on to the paper as a keepsake. I began to think about the small percentage of women who had been granted tenure. I wondered:

Did they feel safe in their departments?
What was the climate like?
What did they have to endure on their individual journeys?
How many obstacles did they find opportunity in, on the way to tenure?
How much strife had they been required to normalize?

While we know the trope of the strong Black woman is problematic, the reality is that endurance, resiliency, and strength are a pre-requisite for entry into academia- a system, that by design is exclusionary.
It comes with the territory.

While education has fundamentally changed my life in ways I never could have imagined, it has also challenged me in ways that extend well beyond difficult curricula. As a first-generation student born into an under-resourced neighborhood, I was born into a structural position rife with struggle and I still am not too far removed from it. That struggle is the very reason I was inspired to pursue my education and become an educator. The education I have received has significantly impacted how I have come to see the world, and more so how I have come to make sense of my role in it.


As sociologists, we are well suited to intellectualize the importance of education. We know it is one of the five major social institutions that we cover in our introduction to sociology classes. We also know that it is the single most important factor in the development of a country. We are versed in inequality statistics and understand how educational stratification is mediated by social location.

Indubitably, sociologists are greatly skilled at reverse engineering social issues and identifying the various factors that go into reproducing social inequality. We have a knack for making sense of patterns and using robust methodologies: whether they be qualitative or quantitative, to make sense of the everyday world in a scientific manner. In fact, this is one quality I most appreciate about sociology. In a world full of oppression and injustice, I want nothing more than to understand the nature of these social ills.

What's more, as sociologists, we have a unique social location within educational spaces ourselves. We occupy a unique position- on one hand we may engage in studies that are directly or indirectly related to education; and on the other, we ourselves are a part of the very system we often seek to examine.

Thus, we are not just merely outsiders, examining a uniquely gated structure with an intellectual utopia behind its posts. Rather, we are more like the architects who ever so intricately piece together a complex design that forms the gates. It is in our ability to design the gate via our institutional positions, that we hold a great power. And with this power, comes a great ethical and moral obligation.

To my dearest colleagues and friends, I wish to leave you with this question as you continue to research, teach, and serve. How does your work impact those who do or do not gain entry through the gates? Better yet, what can we do to dismantle the gate altogether?

I believe the future of sociology lies not only in describing issues; but in going one step further and working to resolve the many problems we often study.

Mahatma Gandhi is attributed with the quote
"Be the change you wish to see in the world".




As you continue to research, write, describe, analyze, teach, and inspire:

I invite you to reflect on your position and your work.
I invite you to reimagine how you can improve education by simultaneously improving yourself.
I invite you to interrupt and intervene.

I have had the phenomenal opportunity of learning from the many faculty and grads in our program. I have witnessed the spark in your eyes when you speak of your passions and I am consistently amazed and inspired by your work-ethic, genius, and varied skills and capabilities.

May we use our subject matter expertise, our unique social locations, and our varied tool-kits to not only understand the blueprints of inequality, but to utilize those blueprints to dismantle the gates that reproduce it.

-Carol Ann B. Jackson

Private support provides an edge for excellence. It allows us to reward top scholarly effort and to competitively recruit students and faculty. Please consider making a donation to the department.
There is a fund at University of Connecticut Foundation which makes it possible to contribute directly to the Department of Sociology.
To contribute to the fund: You may make a tax-deductible donation to the department by making a check payable to the "UConn Foundation" or "University of Connecticut Foundation" and writing "Sociology Department—Unrestricted Fund 22735:* in the memo field or on the face of the check. You may also give through the UConn Foundation's website by using the name and number of the fund.
*22735: Sociology Department—Unrestricted Fund: "To be used for the unrestricted support of the Sociology Department in the College of Liberal Arts and Sciences.